Ikea reveals rug that looks like a giant receipt
Ikea has revealed a brand new rug that looks like a giant receipt from one of its stores.
The rug is from the MARKERAD collection in collaboration with Virgil Abloh, which also includes a transparent cabinet and a statement chair.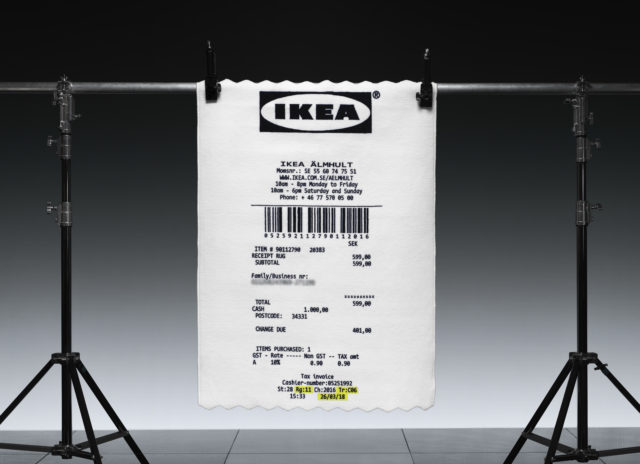 Abloh is the founder of fashion brand Off-White, and revealed the collaboration with Ikea last year.
The rug, along with the rest of the collection, has made its mark on social media, where people have been commenting on the unusual design.
Abloh said: "It's about elevating the anonymous, everyday icons that we use without noticing.
"I want each item to bring a sense of pride, and I want the great design to be the biggest reason why you get it."
The MARKERAD collection will be available for a limited time starting in 2019.
TRENDING
TRENDING CHANNELS
Ranking:
Articles: 16
Reads: 16650