'Dead body' at De Montfort University turns out to be medical mannequin
Fears of a murder investigation at De Montfort University were slashed on Friday after a 'dead body' turned out to be nothing but a medical mannequin.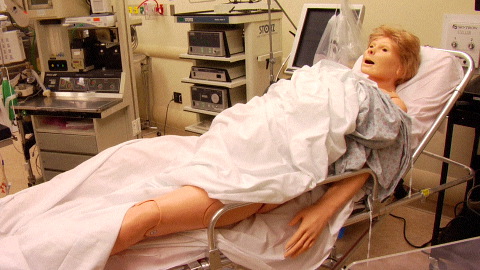 Police rushed to the Leicester campus after an unnerved passerby reported seeing a corpse being pushed around the campus in a wheelchair. The 'body' was covered in a black plastic bag and had been wheeled half a mile from a hospital.
It wasn't until police watched CCTV footage and interviewed local business owners that they found the 'dead body' was actually just a dummy used to train medical students.
Tony Cape, a pub landlord, was asked to show police footage from his security cameras.
He said: "When I asked them what they were looking for they showed me this picture of a dead body taken by the camera across the road.
"It put me on a bit of a downer, to be honest. I wasn't expecting to see a dead body. It was gruesome. They didn't say anything about it being a mannequin."
Leicester Royal Infirmary apologised for causing unnecessary distress after admitting the mannequin belonged to them.
A spokesperson said: "They were doing some training for medical students at De Montfort University. It was such a nice day they decided to walk rather than drive.
"It is a very realistic looking mannequin and it is used to train our future doctors and nurses."
TRENDING
TRENDING CHANNELS
Ranking:
Articles: 29
Reads: 192846