Pizza delivery scooter racing is the sport you didn't know you needed in your life
Motorbike enthusiasts in Japan have come up with a rather novel new sport – pizza delivery scooter racing. Take a look.
Inspired. And those aren't professionals racing either.
Held at Kinki Sports Land in Ujitawara, Kyoto, the motor-sport sees ordinary people battle it out on the track in real pizza delivery scooters.
It's high octane stuff too. Using three-wheeled Honda Gyro scooters drivers are able to tilt without losing balance, allowing them to hit corners at speed.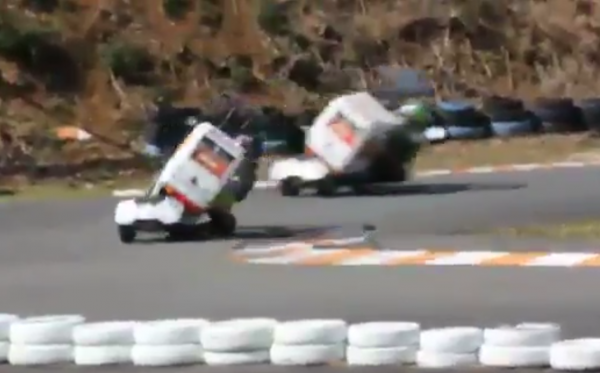 It's not clear whether the drivers do actually carry pizza in their scooters – but in any case, it's yet another reason to be thankful for Japan.
TRENDING
TRENDING CHANNELS
Ranking:
Articles: 16
Reads: 18935