This student was pulled over by police but whacked out some sick juggling skills to prove he was sober
When police in Arkansas pulled over a man late on a Friday night, they perhaps expected protests that he wasn't driving under the influence.
But what they probably didn't expect was for the driver to prove he was sober by juggling.
We've gotta admit… we're impressed with some of those skills on show. That spin at the end?! Damn…
The man behind the juggling was Blayk Puckett, a junior at the University of Central Arkansas. He told Arkansas Matters that he was driving really carefully home from the library because he knew his brake light was out.
Sergeant Keith McKay, from UCA police, pulled him over. "A lot of times, especially around a college campus, the later in the night it gets, the slower they go, and especially if they almost hit a kerb once, it's a typical indication they might be impaired," McKay told the paper.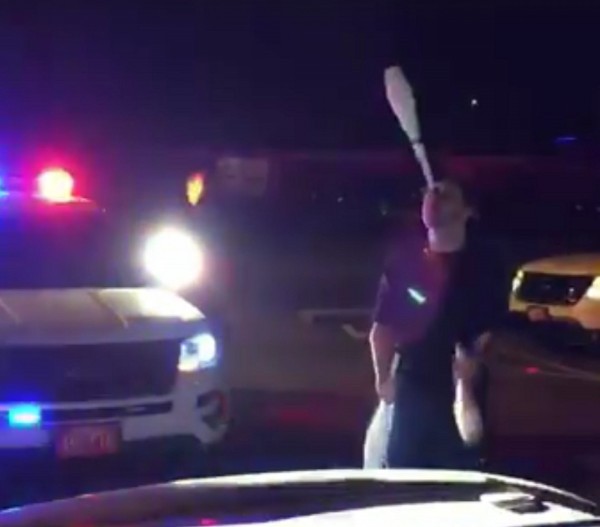 When Puckett explained he was a magician, the police reportedly asked if he wanted to show them some magic. So the student got out his juggling clubs from the back seat of his car and, yep, the police even filmed it for him.
In the video, posted on Facebook, you can hear McKay say: "This guy is definitely not intoxicated".
What did the police think of all this? Well, they didn't give Puckett a ticket – and we reckon it was surely a pretty fun traffic stop to make.
And, just to show the crazy juggling wasn't a fluke, here's another picture of Puckett in action…
TRENDING
TRENDING CHANNELS
Ranking:
Articles: 29
Reads: 159497