2017 AIBA World Boxing Championships: ones to watch
Today marks the beginning of the 2017 edition of the AIBA World Boxing Championships from Hamburg, Germany, the first global boxing tournament since last year's Olympics. As many have turned professional in the aftermath of Rio 2016, it is a time of transition for amateur code, opening the door for new stars to emerge.
England go into these championships with high hopes, having won 8 medals out of a possible 10 at June's European Championships in Ukraine, with the only absentee in the squad being super-heavyweight Frazer Clarke who misses these Championships through injury.
There will be plenty of Celtic interest too, with 3 Scots and 5 Irishmen qualified. Here I assess Britain and Ireland's best medal prospects as well as looking at stars to watch from further afield:
Joe Ward: Ireland, light-heavyweight (81kg)
Despite a poor display last year in Brazil in which he exited in his first bout, as a 3-time European champion and a 2-time World Championship medalist, Ward is one of the best boxers in the world at 81kg. However, a gold medal may be beyond the 23-year-old southpaw, with Cuba's Julio Cesar La Cruz the division's outstanding fighter.
Pat McCormack: England, welterweight (69kg)
The Sunderland man is one of the most talented amateur boxers in Britain at the moment. On his day, he is among the best in the world; he sports a good record in the World Series of Boxing, and at light-welterweight, he was competitive with many of the top fighters in the world, such as Cuba's Yasniel Toledo (who scraped past McCormack on a split decision at last year's Olympics) and world champion Vitaly Dunaytsev (who was fortunate to win gold against McCormack in the 2015 European Championships).
Peter McGrail: England, bantamweight (56kg)
McGrail is perhaps England's brightest star at these championships. He returned home from Ukraine in June with England's sole gold medal, won in a fantastic effort against home favourite Mykola Butsenko. With Ireland's 2015 world amateur champion Michael Conlan and American prodigy Shakur Stevenson having turned professional, as well as Cuban phenom Robeisy Ramirez failing to qualify, the path is clear for McGrail to go far into the competition.
Galal Yafai: England, light-flyweight (49kg)
Galal Yafai, the younger brother of professional boxers Khalid and Gamal, stands a decent chance of winning a medal in Germany. He was a little unfortunate to be deemed the loser against Russian double European champion Vasilii Egorov in June, and also pushed current world champion Joahnys Argilagos very close in Rio last year. Those experiences should stand Yafai in good stead as he looks to medal at a global championships for the first time, although light-flyweight is a strong division which also contains Uzbek Hasanboy Dusmatov, voted the best pound-for-pound boxer at the Rio Olympics.
Other fighters to watch:
Vassiliy Levit: Kazakhstan, heavyweight (91kg)
The 29-year-old impressed along the way to last year's Olympic heavyweight final, where he was on the wrong end of one of the most disgraceful robberies in Olympic history against Russia's Evgeniy Tishchenko. Will this year finally be the year that Levit wins a major competition?
Julio Cesar La Cruz: Cuba, light-heavyweight (81kg)
The light-heavyweight slickster is one of the very best amateur fighters in the world, regardless of weight. La Cruz finally added an Olympic title last year to add to his three world titles, and stands head and shoulders above all others in the division.
Arlen Lopez: Cuba, middleweight (75kg)
The Cuban maestro is the epitome of the modern-day amateur boxer. Not only can he box well at range, but he can also fight effectively at close quarters, and these skills have carried him to world and Olympic glory in the past 2 years. He is a big favourite for yet another gold in Germany.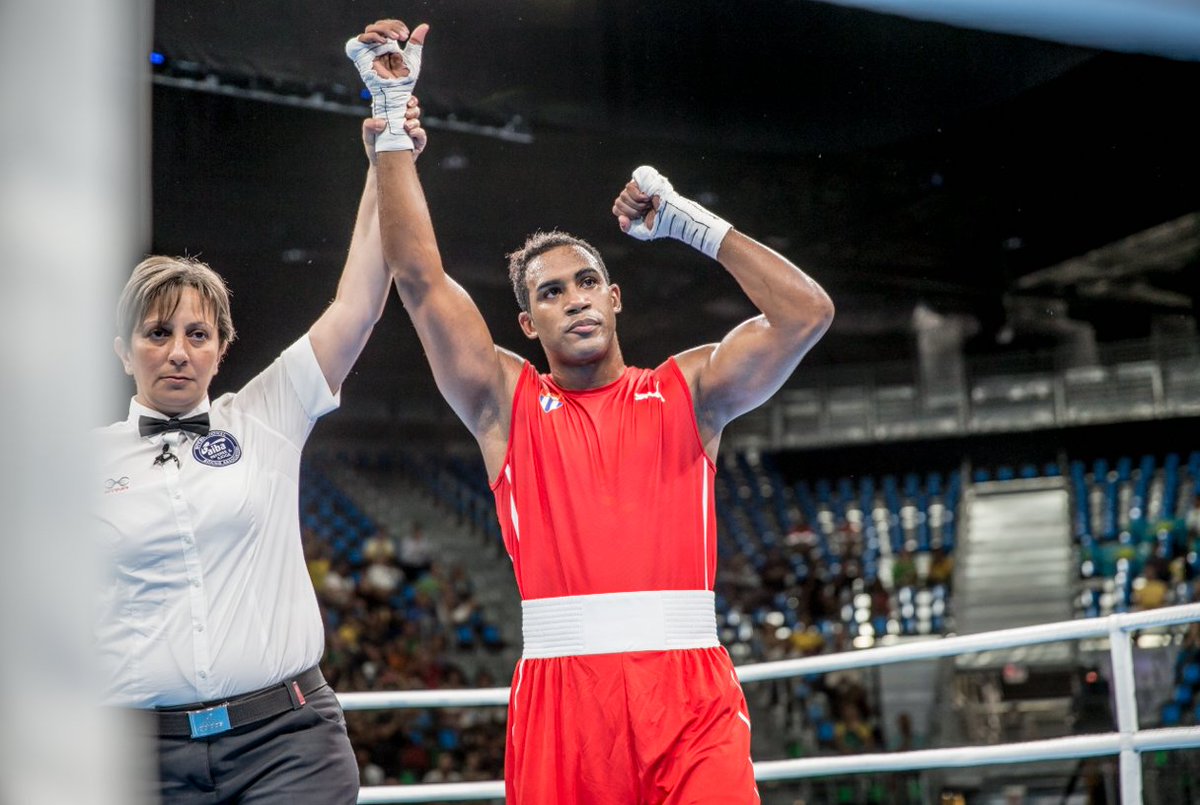 Abass Baraou: Germany, welterweight (69kg)
Baraou was a surprise winner at the Euros, where he beat Pat McCormack in the final. With his non-stop punching, the 22-year-old will be difficult to beat and is quite possibly the host nation's best hope of a gold medal.
Britain and Ireland squads:
England:
Light-flyweight (49kg): Galal Yafai
Flyweight (52kg): Niall Farrell
Bantamweight (56kg): Peter McGrail
Lightweight (60kg): Calum French
Light-welterweight (64kg): Luke McCormack
Welterweight (69kg): Pat McCormack
Middleweight (75kg): Benjamin Whittaker
Light-heavyweight (81kg): Thomas Whittaker-Hart
Heavyweight (91kg): Cheavon Clarke
Scotland:
Light-flyweight (49kg): Aqeel Ahmed
Bantamweight (56kg): Lee McGregor
Light-heavyweight (81kg): Sean Lazzerini
Article continues below...
More stories you may like...
Ireland:
Flyweight (52kg): Brendan Irvine
Lightweight (60kg): Kurt Walker
Light-welterweight (64kg): Sean McComb
Light-heavyweight (81kg): Joe Ward
Super-heavyweight (+91kg): Dean Gardiner
The AIBA World Boxing Championships will be broadcast on BBC via the red button from August 25 until September 2
TRENDING
TRENDING CHANNELS
Ranking:
Articles: 16
Reads: 18678