Cara Delevingne opens up on her battle with depression
Cara Delevingne has spoken of her struggle with depression, saying she felt there was "just something dark within me".
The model turned Hollywood actress acknowledged that she had the world at her feet.
She told Net-A-Porter's weekly digital magazine The EDIT that talking about mental health had been difficult with friends, who would say "but you're so lucky".
"I'd be like, 'I know, trust me, I know. I know I'm the luckiest girl in the world, I understand all of these things, and I wish I could appreciate it. There is just something dark within me I cannot seem to shake.'"
The 25-year-old said that she "hated" looking like a boy growing up and felt that she "didn't want to be alive anymore" when she had a breakdown at 15.
She said of those years: "Teenagers can be very, very cruel. I wasn't into the same things that all my popular friends were. I was a very late developer.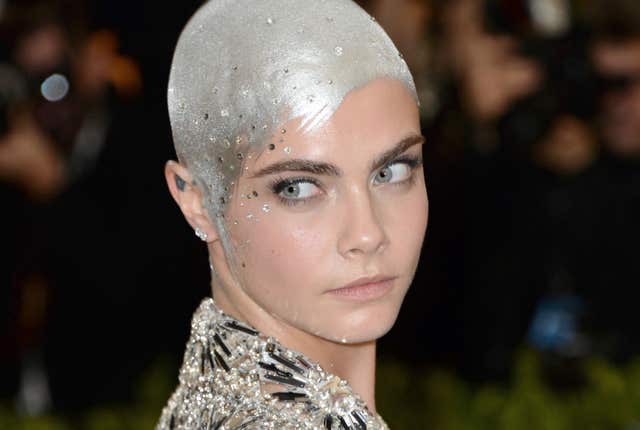 "I didn't have boobs or start my period till very late. And that whole thing of being called frigid, and being flat-chested… I felt alienated and alone, because I was like: 'What's wrong with me?'"
She added: "I turned my anger on to myself. Instead of using (my) sword and shield (to protect myself), I just put my shield up and stabbed myself."
But the actress said she felt she could now "be happy" and said of her future plans: "I want to have a farm, live on a beach… I want kids – I know I'm going to have kids. I can't wait (to have) that love. Those are the boxes I want to tick… I haven't set times, they're just dreams."
The full interview is at www.net-a-porter.com/magazine/421/20
TRENDING
TRENDING CHANNELS
Ranking:
Articles: 16
Reads: 18934