Rita Ora joins effort for Grenfell Tower residents while fans say Adele was at the scene
Pop star Rita Ora has helped sort through donations for those caught up in the Grenfell Tower blaze, while Adele is also said to have visited the scene.
Ora, 26, posted a video of herself among black sacks of donations, including clothes, water and food, at one of the help points in west London.
She also posted an image of the tower, and wrote "RIP" on Snapchat.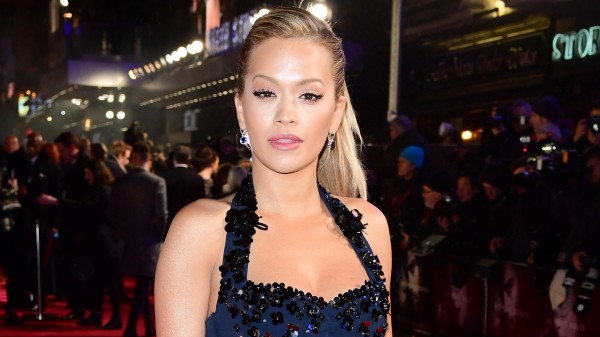 Earlier, the singer and former X Factor judge said she used to play in the tower block.
"This is my neighbourhood I can't believe this is happening," she wrote on Instagram.
"My prayers are with everybody involved my heart is beating so fast. I used to play in that block, I want to do all I can do to help."
Adele is reported to have visited the scene of the fire on Wednesday night.
In pictures on Twitter, the star, who was born in Tottenham, north London, appeared emotional and was dressed in black.
Fourmee wrote on Instagram: "Just spotted Adele and Simon Konecki visiting the Grenfell Tower, she was dressed in an abaya. Respect to both of you."
Meanwhile, comedians including Josie Long, Daniel Kitson and Mark Thomas have organised a fundraising evening "to gather in support of those affected by the devastating fire".
Thomas said: "Like every Londoner, I am shocked, sad and angry about the horrific fire at Grenfell Tower. But it is not enough to feel these things – we need to support those in need.
"Organising a fundraiser is the least we can do to help our fellow Londoners."
All proceeds from the event, hosted by Kitson at Battersea Arts Centre, will go to the Grenfell Tower Appeal.
TRENDING
TRENDING CHANNELS
Ranking:
Articles: 29
Reads: 181656