Theresa May calls for snap General Election
With

polls

currently giving the Tories a monumental lead over Labour, Conservative Prime Minister Theresa May has called for an UK general election on June 8th.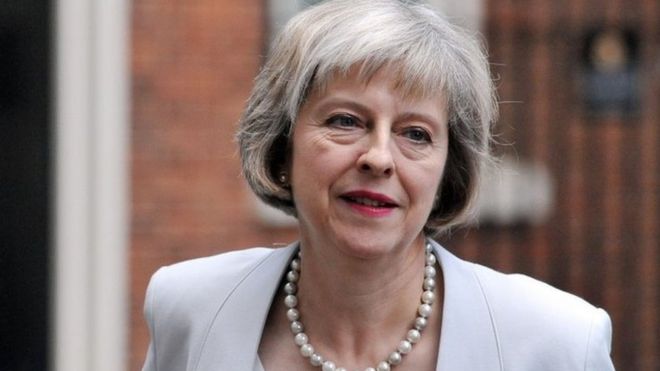 But there's a catch. In order to succeed, she must secure a two-thirds majority in House of Commons for this election to go ahead. The vote is due to take place tomorrow.
Ms May made the announcement of the impending election from the steps of Number 10 Downing Street, following months of favourable polls over Jeremy Corbyn's Labour party.
"We need a general election and we need one now," the Prime Minister stated. "I have just chaired a meeting of the Cabinet, where we agreed that the Government should call a general election, to be held on June 8th."
She went on to explain that this election was only a conclusion that was reached "recently", after months of Downing Street denying she would call one. Ms May has emphasised the need for a "strong" government before Britain can go ahead with Brexit talks with the European Union.
Article continues below...
More stories you may like...
Theresa May would be one choice amongst other party leaders - these are likely to be Labour Leader Jeremy Corbyn, leader of the Liberal Democrats Tim Farron, Paul Nuttall for UKIP, the Green Party's Caroline Lucas and leaders of the SNP and Plaid Cymru, Nicola Sturgeon and Leanne Wood respectively.
May commented: "Our opponents believe because the Government's majority is so small that our resolve will weaken and that they can force us to change. They are wrong.
"They under-estimate our determination to get the job done and I am not prepared to let them endanger the security of millions of working people across the country, because what they are doing jeopardises the work we must do to prepare for Brexit at home and it weakens the Government's negotiating position in Europe."
Corbyn has responded to the announcment, saying he welcomes the PM's decision, whilst Tim Farron said "This is your chance to change the direction of our country".
Young Liberals, the youth and student group of the Liberal Democrats, also released a statement this morning. They claim that May is looking for a "more comfortable majority to push her brutal Brexit agenda.
"We cannot allow that to happen. We relish this opportunity to win more seats in Parliament and fight against a brutal Brexit government. This is an opportunity for us to outline clearly our liberal vision for the future of Britain, and an opportunity for us to show who the real opposition to the Tories are."
TRENDING
TRENDING CHANNELS
Ranking:
Articles: 15
Reads: 15584