Alana Haim slams level of sexism in the music industry
Pop rock band Haim has taken aim at the level of sexism within the music industry.
The band's Alana Haim, joined in the group by her sisters Este and Danielle, said no amount of misogyny would stop her from feeling like "anything other than a powerful woman".
The trio also revealed they had been mistaken for girlfriends of bands at "every festival we've been to".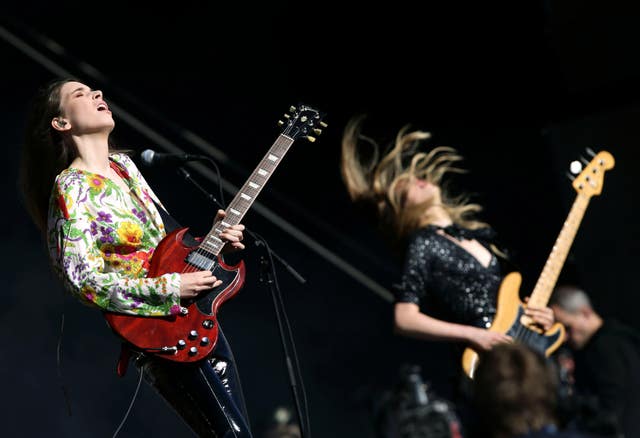 Speaking to the NME, Alana said: "We still have to fight this shit.
"The other day, I was told at a radio station, 'You don't need headphones. I'm sure you don't want to mess up your hair.
"I feel like the one thing that's happening is we're all banding together and not letting that shit get us down. Like f*** that shit. I'm f****** over it.
"Like, no one is going to make me feel anything other than a powerful woman because I love playing music and I love being onstage and if these f**ks want to do that shit, the only way that will change is if we don't stop."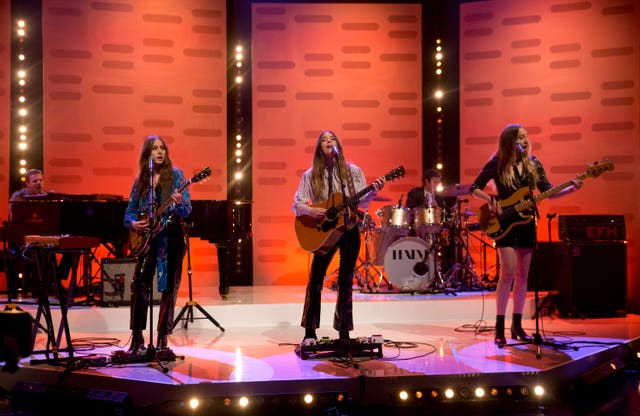 The band also spoke about their support for non-profit organisation Planned Parenthood who provide sexual health care in the US and is facing funding cuts.
Este told the music magazine: "We've all gone to Planned Parenthood, all of our friends have gone.
"Women's reproductive health is really important and the fact it may be threatened is insane. So we're going to do everything in our power to make sure it doesn't go away – and we're not going to let anyone get in our way."
NME is out on Friday.
TRENDING
TRENDING CHANNELS
Ranking:
Articles: 29
Reads: 174952