Zookeepers share the heartwarming stories behind their animal tattoos
Zookeepers have revealed their tattoos to show the special bond they have with the animals in their care.
Colleagues from Dallas Zoo in the US showed ink on their legs and arms as part of a series for National Zookeeper Week. And the reaction to the pictures and the keepers' tales on social media has been awesome, with the pictures continuing to pull in likes and shares.
Amber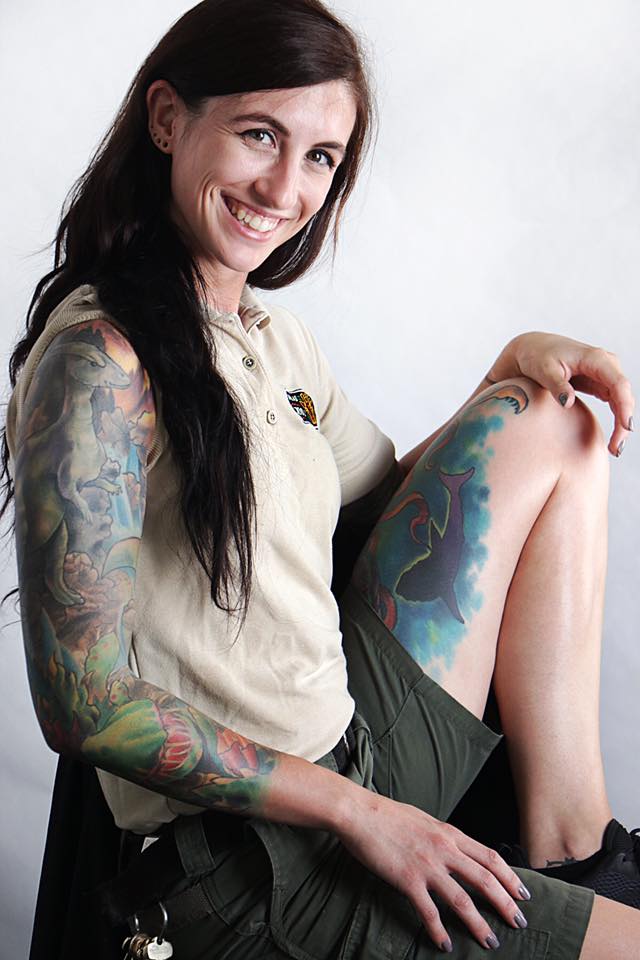 "I've always been fascinated with dinosaurs. I grew up watching documentaries and reading everything I could get my hands on about them; for
a
while
I even wanted to be a
palaeontologist
. But I ultimately decided to work with more than fossils – and reptiles are the next best thing. "I'm privileged to care for some of the rarest animals on Earth. I protect endangered species so they don't become the dinosaurs of today – through sustainable breeding, of course, not stopping asteroids. "My tattoo is a constant reminder of where my passion stems
from,
and a
rad
way to feature my
favourite
dinosaur, the Parasaurolophus."
William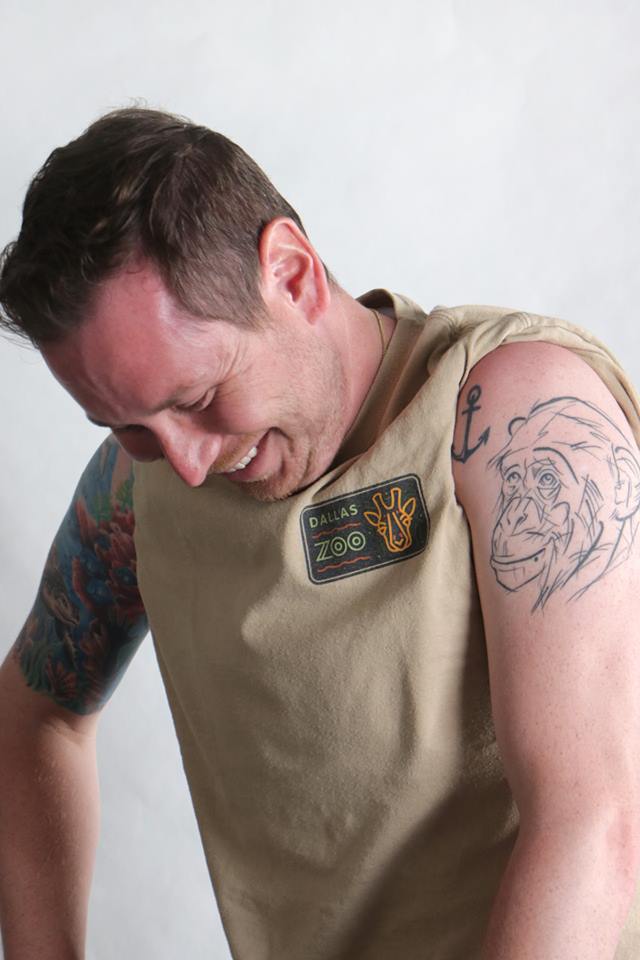 "Chimp Kona was a little brother to me, our relationship was so special and losing him was absolutely devastating. "I knew I wanted him with me, but I could never find a tattoo design that felt right. A year after he passed away, I came across a 1931 copy of The Mentality Of Apes, the book t
ha
t
Dr
Jane Goodall took into the field with her in 1960. "One of the first pages had a simple sketch of a chimp and I immediately knew that was the right design. "I had a wonderful artist who was able to bring Kona into a piece of history that was carried by my hero to one of the most pivotal study sites in the history of conservation. "Now I get to carry my memories of him with me every day, and my inspiration for the protection of this species."
Shana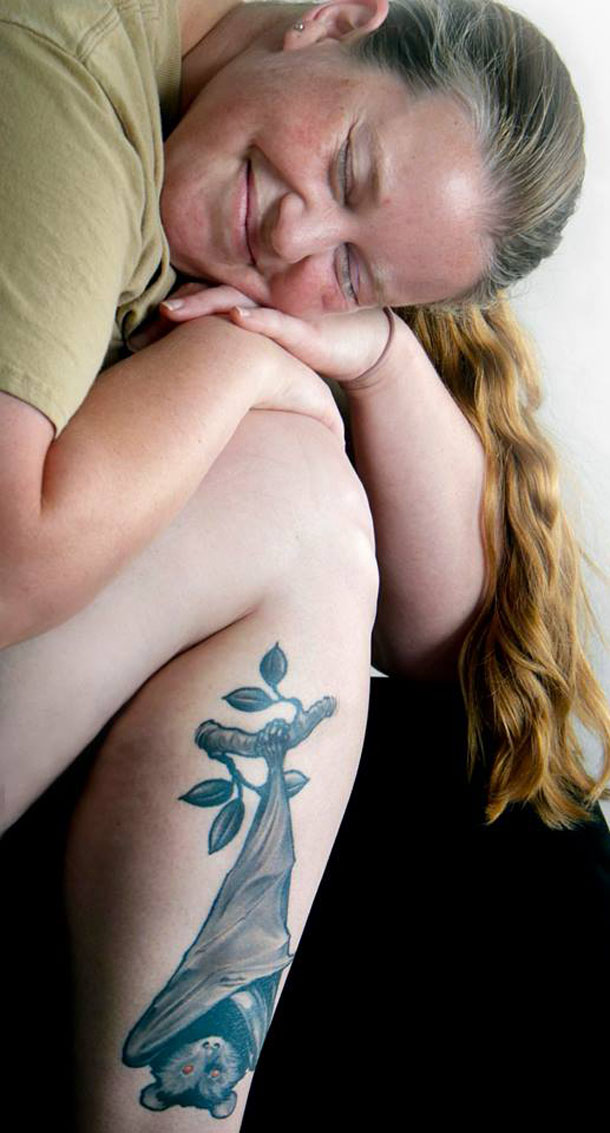 "My Livingstone's fruit bat tattoo is an incredible conversation starter. It's a simple way for me to talk about my
favourite
mammal, and one of the most critically endangered species in the world, with complete strangers. "Growing up in Iowa, I would watch bats fly overhead and catch insects in the dark; it sparked a curiosity in me to understand them better.
Article continues below...
More stories you may like...
"Bats are unbelievably complex and constantly misunderstood. With more than 1,200 species, making up 20% of the mammal population, these animals play a pivotal role in insect control and are critical pollinators. "We take for granted how such a minute creature can play such an enormous role in our ecosystem. I take great pride in having such a bold piece of artwork exemplify how amazing these creatures are."
Nathan and Kim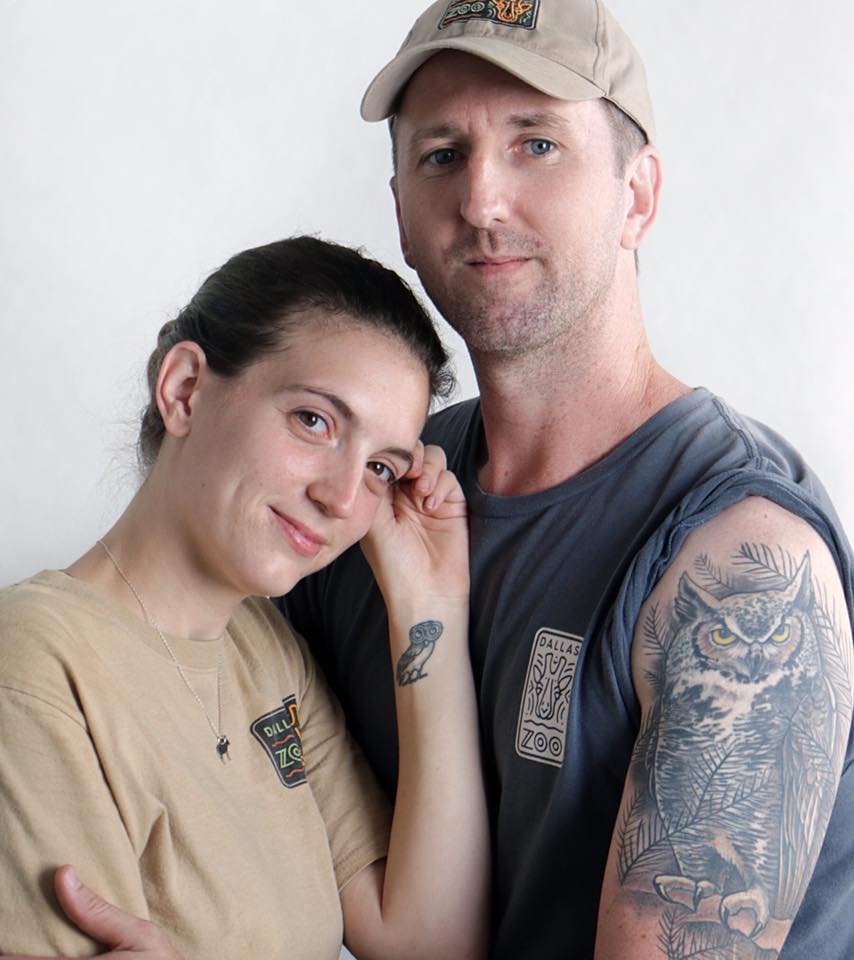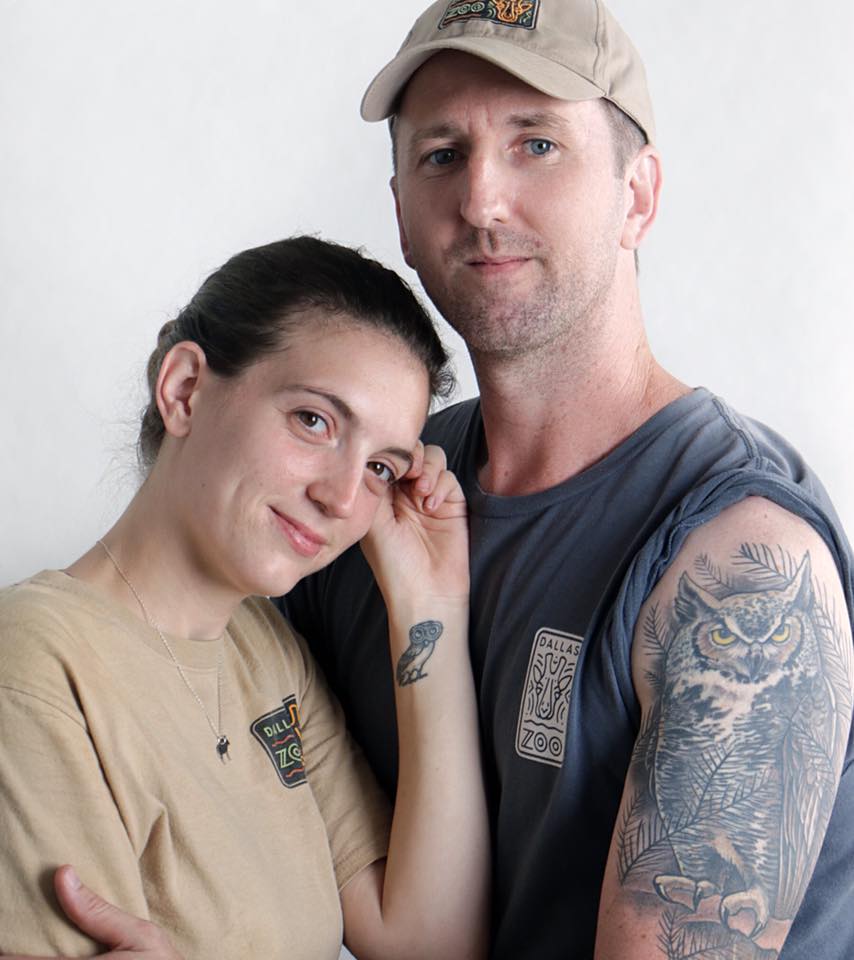 "My wife Kim and I met at the Dallas Zoo. She works with the giraffes and other Savanna animals, and I work with birds. We both share a strong love for wildlife, which inspired our tattoos. "I got my start in this field working at a raptor rehabilitation
centre
; I've cared for birds from all over the world, including native raptors. "The great horned owl has always had a special place in my heart. And it was just a bonus that when I met Kim she also had an owl tattoo. Game over."
Katrina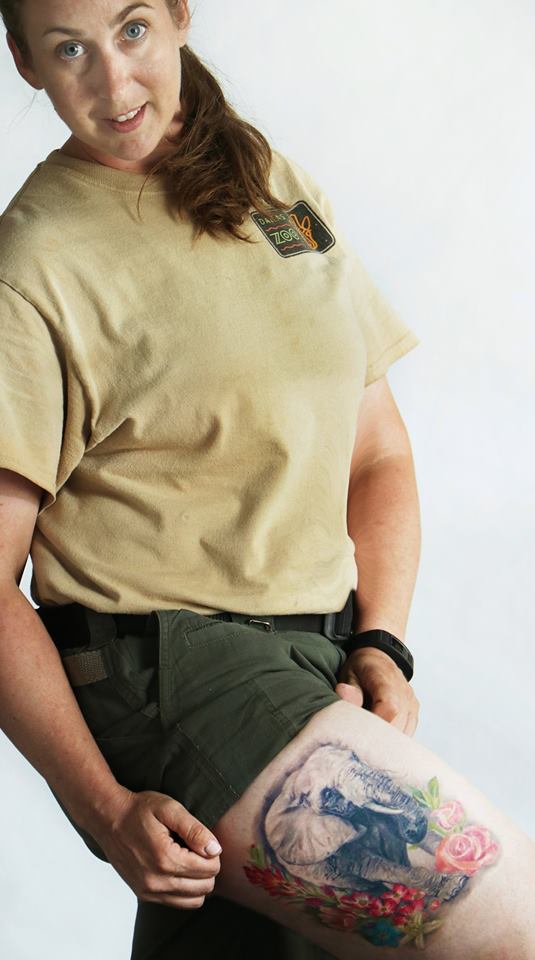 "Our former matriarch named Mama was a special elephant who taught me so much as a keeper, and she was such an important part of our herd. She was strong, independent, and really made you work to gain her trust – but I knew when I had it, and that connection meant so much to me. "It was the little things with her – the look in her eye, the quiet rumbles, the subtleties in
behaviour
. "Saying goodbye was hard but it's an inevitable part of working with animals. Now she's always by my side and serves as a reminder to always do the best I can for the animals in my care."
Bradley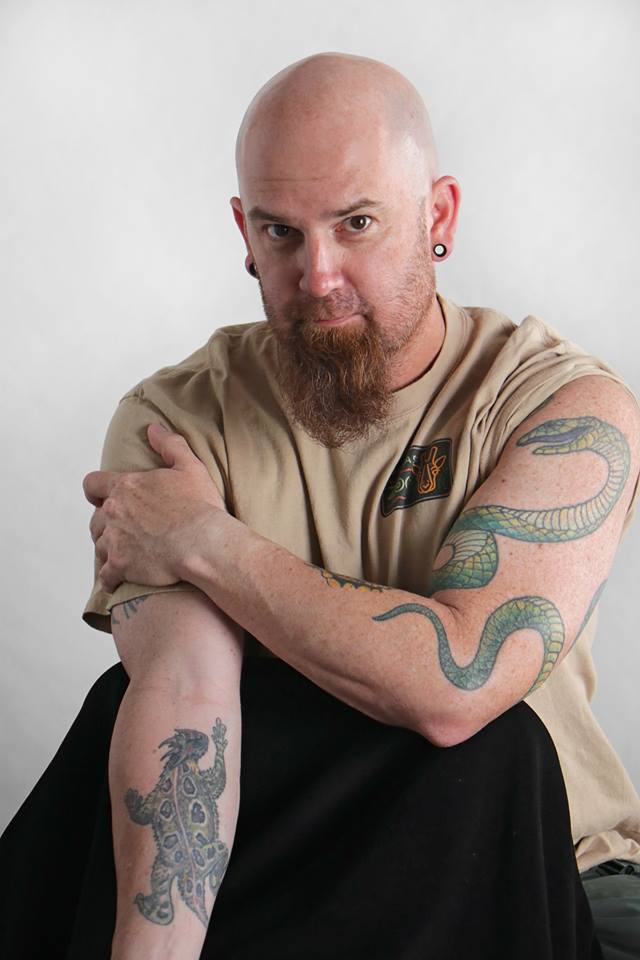 "I've been a zookeeper for 20 years now. As a reptile and amphibian keeper, I don't bond with every animal I've worked with, although there are definitely a few that stand out. "Mambas, Texas horned lizards, and crocodile monitors all have a special place in my heart. "Everyone gets tattoos for different reasons, and I tend to use tattoos as therapy. These animals and their images have helped me through many of life's challenges."
Annie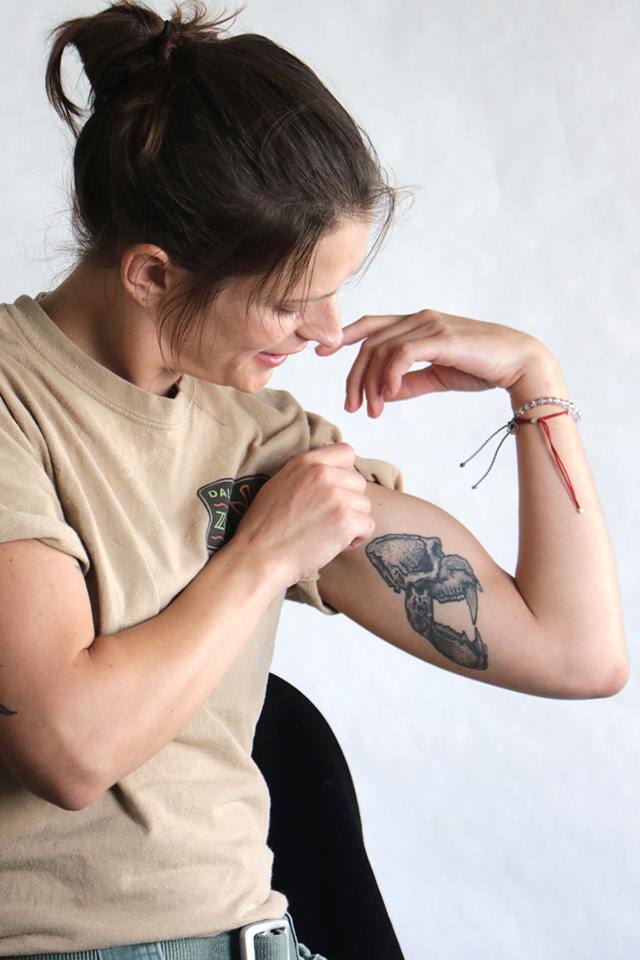 "This mandrill skull represents so much. First, it's a bond between my dad and
I
– we've always been into skulls. They're beautiful, organic structures that make up our entire being. And mandrills were the first animal I worked with at the Dallas Zoo; they made me feel at home. "Mandrills have super-ornate skulls that are unique to their species. The male's skull gets larger and more ornate as they become dominant. I was able to find my groove as a zookeeper with these monkeys. And my personality is totally mandrill – Obi is my spirit animal."
Dallas Zoo
initially shared the pictures on its
Facebook page
, where it also posts videos, pictures and stories about the animals in its care.
You might also like...
People who read this also read...
TRENDING
TRENDING CHANNELS
Ranking:
Articles: 16
Reads: 16601