There is still a long way to go to close the gender pay gap – Emma Stone
There is still a long way to go to close the gender pay gap, but the fact women are using their voices to demand pay parity is a step in the right direction, actress Emma Stone has said.
The Oscar winning star, who recently dethroned Jennifer Lawrence to top Forbes' list of highest paid actresses, said it is important to speak out when you have the opportunity.
She will next be seen playing tennis champion Billie Jean King in Battle Of The Sexes, about the globally televised match in 1973 between the top-ranked female player and the 55-year-old self-confessed "male chauvinist pig" Bobby Riggs.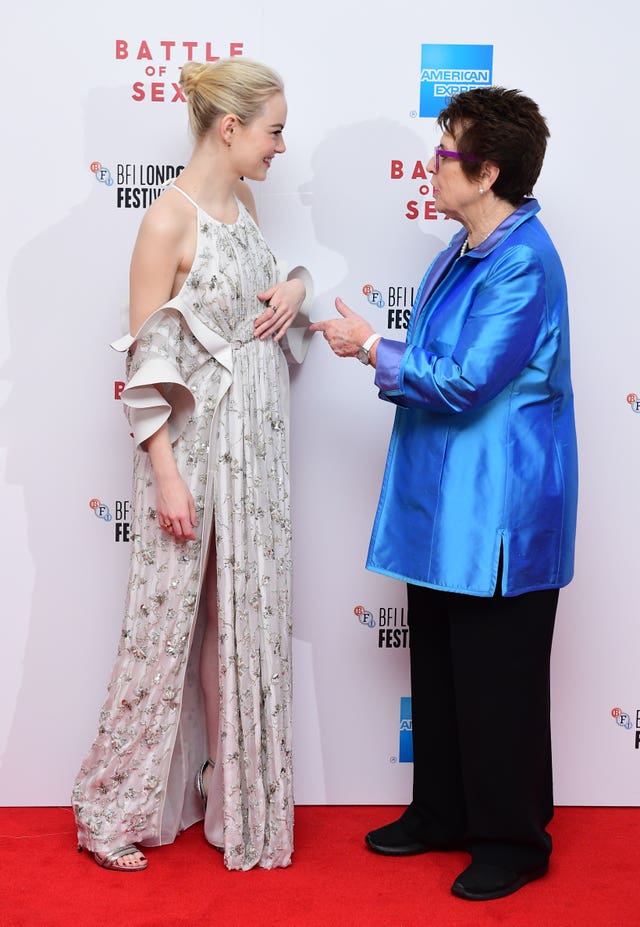 The topic of pay equality dominates the movie, which opens with a scene in which King learns the female champion will win a fraction of the male in a tennis tournament.
Stone, who recently revealed her male co-stars have taken pay cuts to earn the same as her, said being informed is part of the challenge.
Arriving at the film's premiere at the BFI London Film Festival, she told the Press Association: "I think when you know better you do better.
"When you realise that white women in our country (the US) are getting paid 79 cents to the dollar and even less so if you a woman of colour, when you understand that and you see that, if you have any opportunity to speak out about those kind of injustices and realise just because of our gender we shouldn't be paid differently, if we have the same qualifications, it is incredibly important.
"Getting to know Billie Jean is wildly inspiring because she is just an advocate in so many ways of equality and I learn more and more every day with her."
Asked if she felt empowered to speak out in the light of the huge professional success she has achieved, including the best actress Oscar for La La Land earlier this year, she said: "I don't know how much I personally feel like that voice, I speak about what I understand.
Article continues below...
More stories you may like...
"I don't know if I feel like 'here I go to change everything' but Billie Jean is that spirit and to get to, in some way, learn that or channel that has been incredibly inspiring and strengthening and we need each other, women need each other.
"Whatever I can do, in whatever way I'm able to do it, is good for me.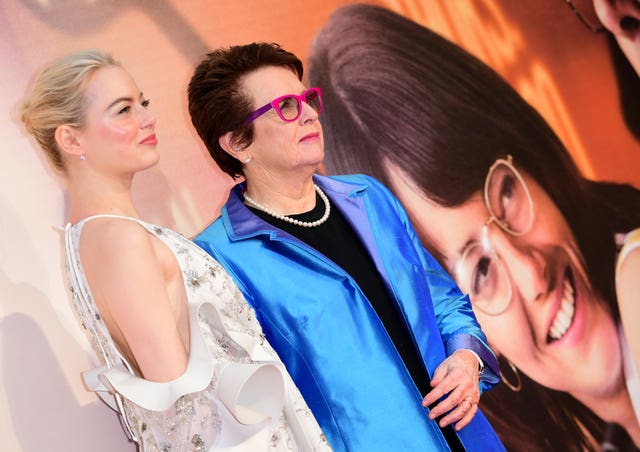 "My industry is different than the sports industry or many other industries so I don't know if I could blanket say 'yeah lots of things have changed', but I certainly think that the fact people are using their voices and are asking for what they want and need and are feeling empowered to do that, I think that's a shift.
"Something Billie Jean talks about a lot is people say 'I watched the battle of the sexes, the original match in 73, and I went to work the next day and asked for a raise because I felt empowered to ask for it'.
"But I think there is still a long way to go."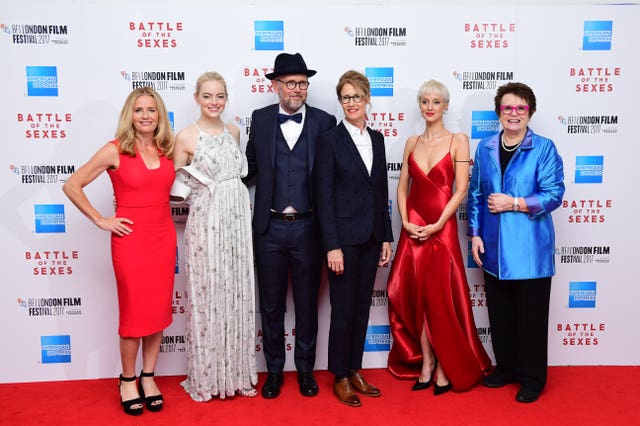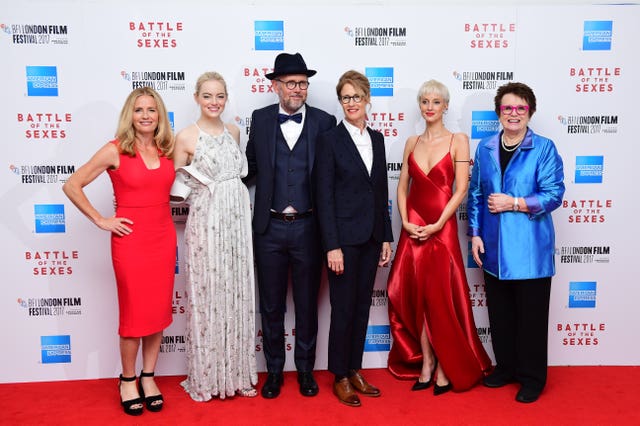 King, who joined Stone at the premiere, added: "We are going to have it (the gender pay gap) for a few more generations, it will probably take another 175 years if we go at the same rate.
"So every generation has to do their part and I hope this movie inspires the younger ones, the millennials to take it up and know that every generation has to fight for equality and freedom, it's never done.
"I knew the battle of the sexes was probably the most important part of my life, to fight for equality and for everyone, particularly women at the time.
"I was fighting for others, when you fight for others sometimes it's a lot easier than for yourself, and I've always been for equality since I was 12 years old so I knew what it stood for.
"But I knew 90 million people were going to be watching, so I knew this was what I would be remembered for."
Battle Of The Sexes is released in UK cinemas on November 24.
TRENDING
TRENDING CHANNELS
Ranking:
Articles: 29
Reads: 174948