This vet clinic created cardboard homes for its resident cat and it's innovation at its cutest
A vet clinic in Singapore has created novel improvements to its resident cat's cardboard homes.
Mount Pleasant Vet Centre in Changi takes care of several lost injured or sick animals while it tries to find them good homes, but in 2011 it adopted Tisoy as a permanent resident.
Tisoy started off life sleeping on soft beds and towels, but he had a habit of kicking them into his litter box.
To stop this messy practice, Tisoy was then given a cardboard box to sleep in and contain his bedding.
Tisoy settled into the box quickly and comfortably, so it was then that vet techs Dorothy Tsang and Gillian Koh decided to take things up a notch.
With Dorothy as chief architect and Gillian as creative director, the pair started to come up with innovative designs for new cardboard homes for Tisoy to rest in.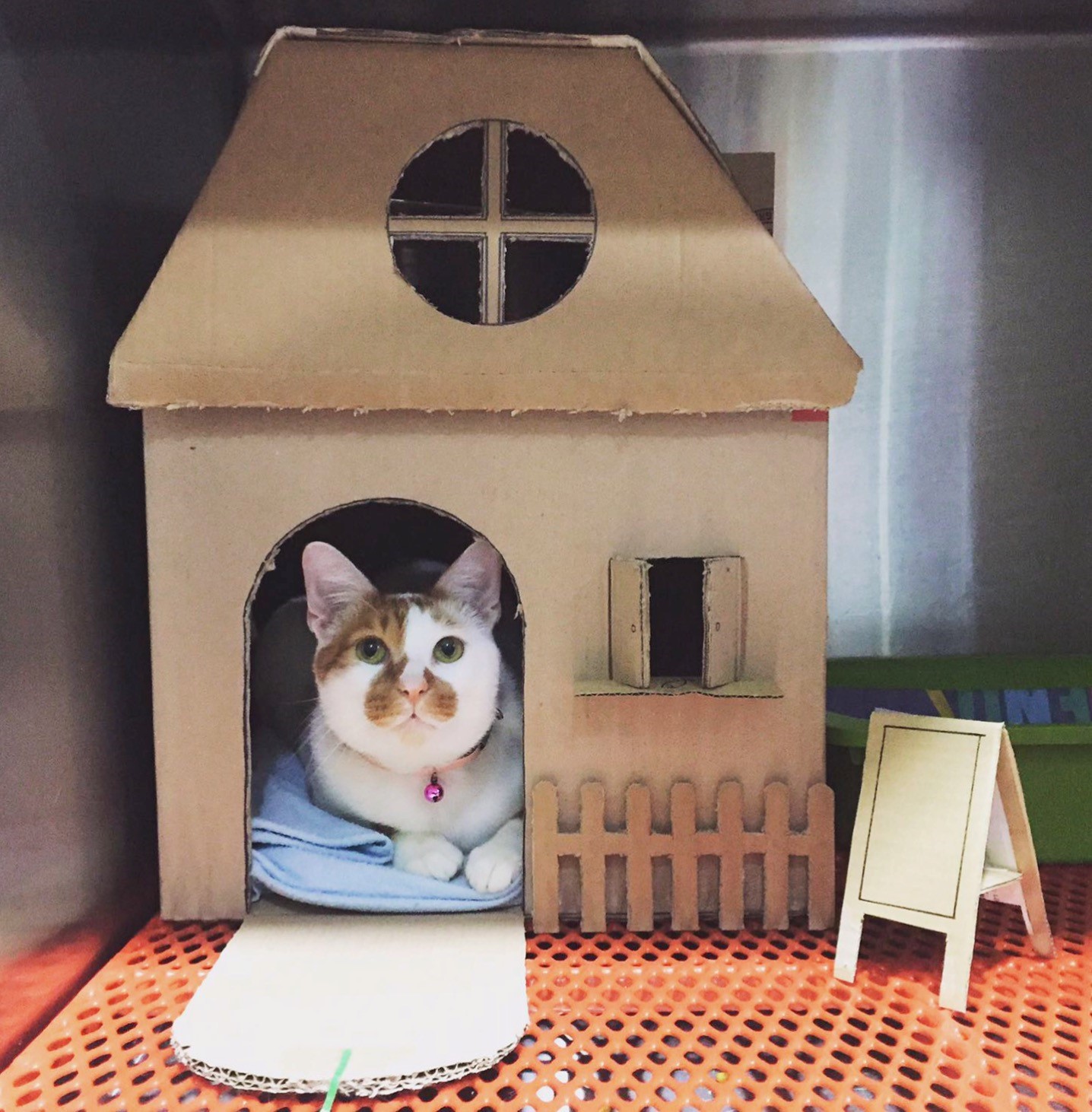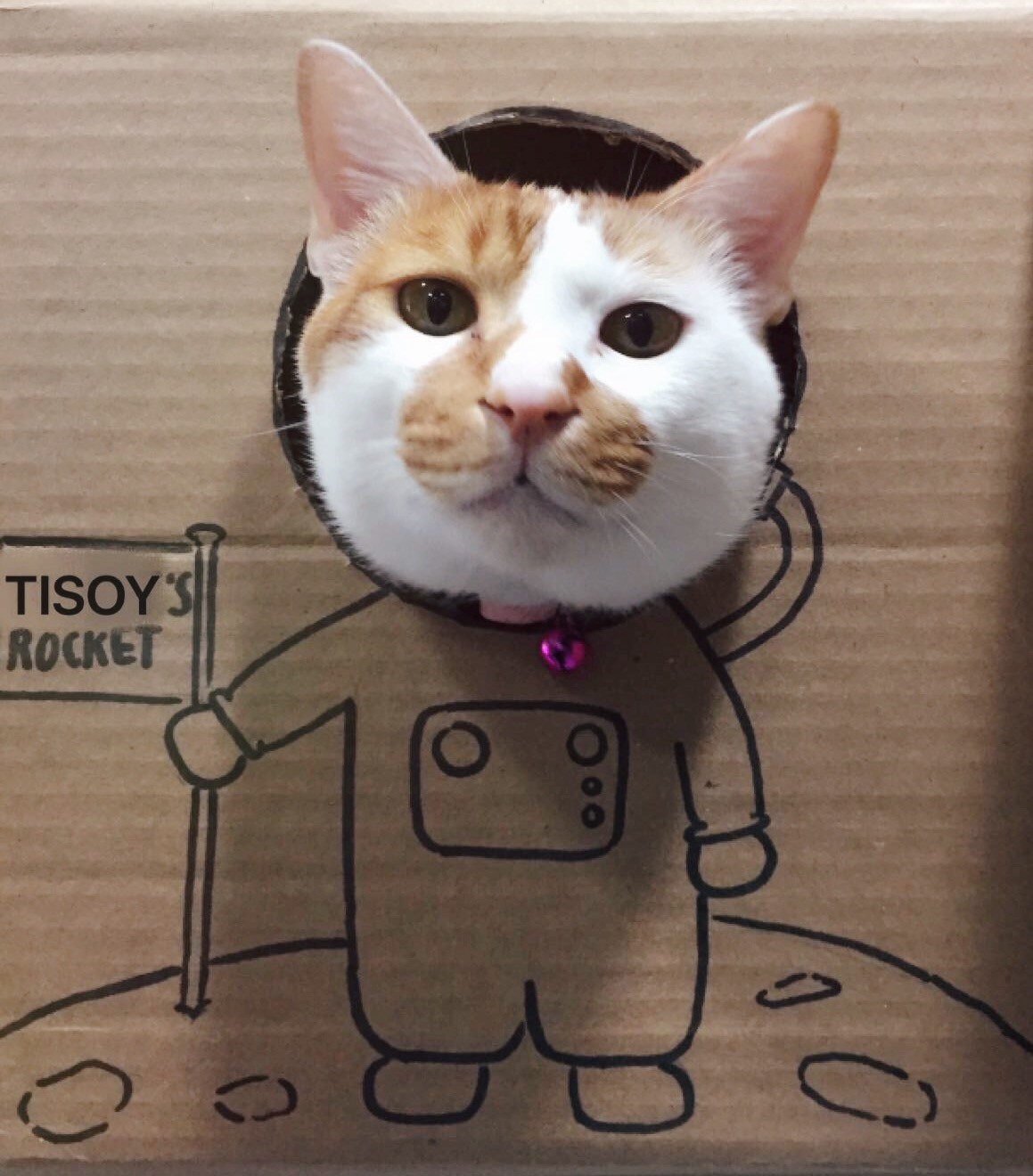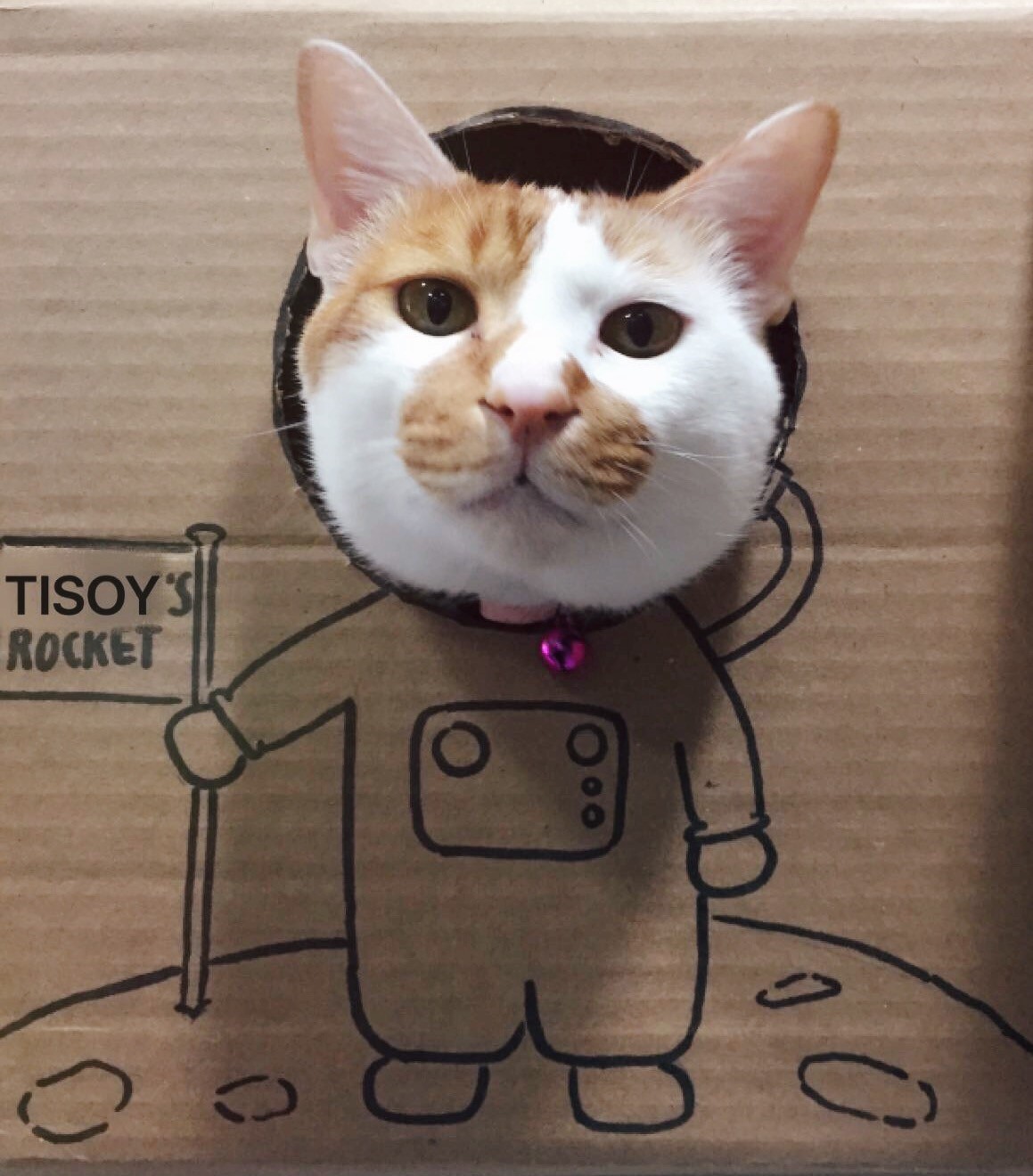 Dorothy and Gillian's brilliant work also includes a Chinese temple, Christmas loghouse and even a vet clinic based on the Changi practice – and they're a labour of love for the pair.
"We enjoy making the homes – Tisoy loves them and our patients love them," Dorothy told the Press Association. "Making the homes helps us de-stress and relax, and the homes have a similar effect on Tisoy."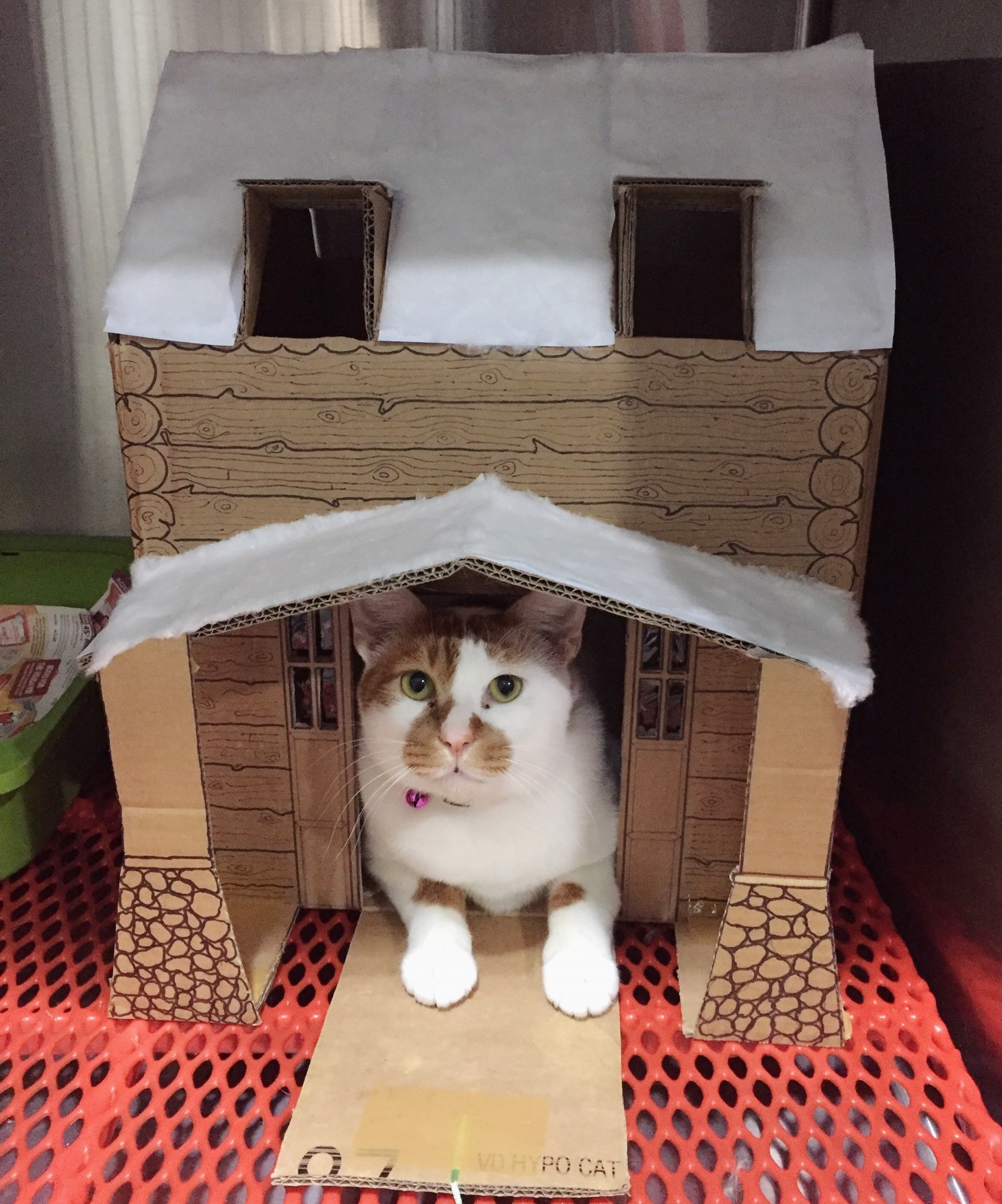 "Depending on how intricate the house is, it can take a few hours to a few days to complete as we only work on the houses during our break times and after work," said Gillian.
"The igloo may look simple but it's actually more difficult to build because of the sloping angles of each cut-out piece," added Dorothy.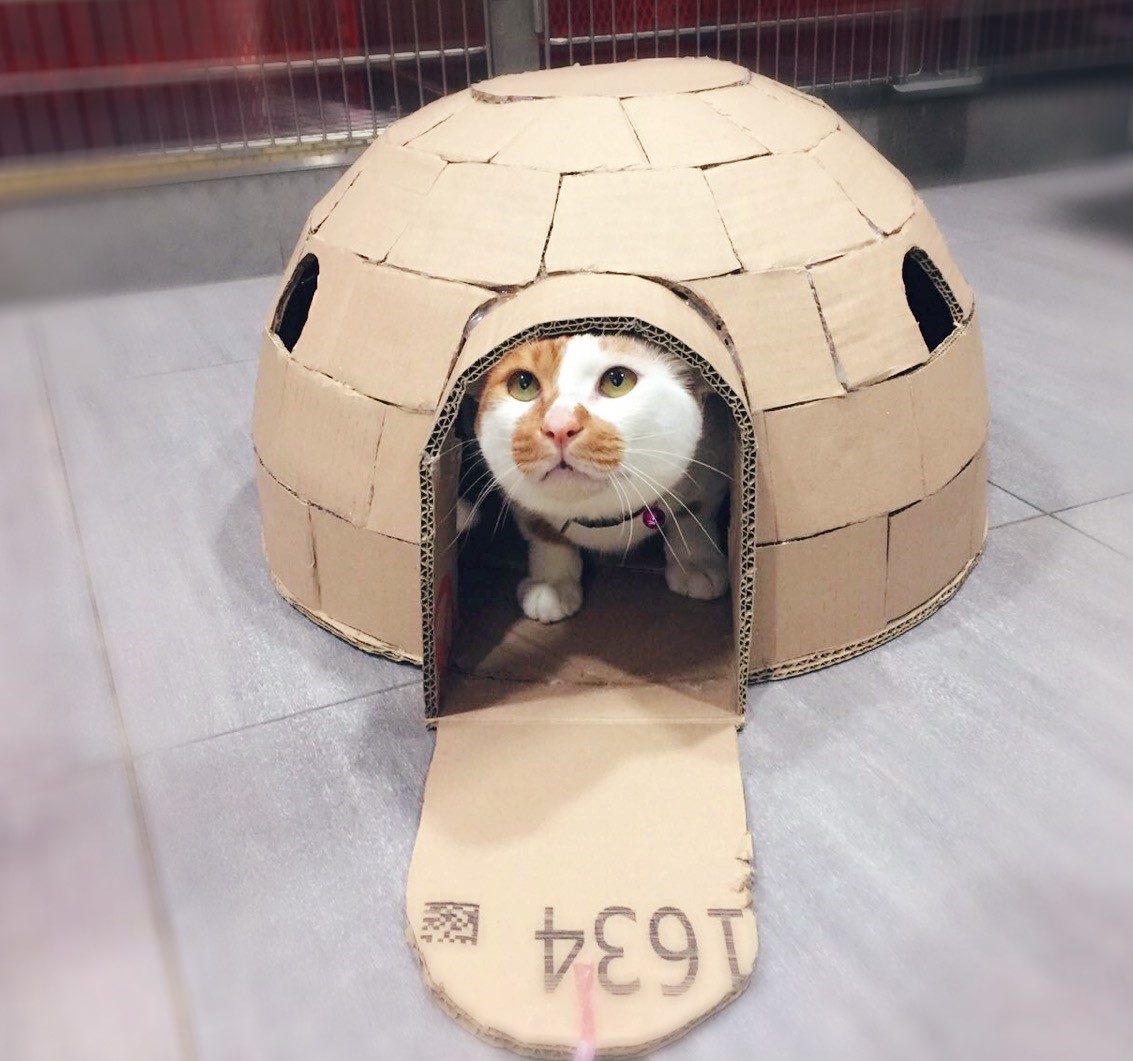 Article continues below...
More stories you may like...
It seems all the vets at the clinic have noticed Tisoy's affinity for his new homes too.
"Sometimes we have half-completed houses kept aside in another room," Tan Choon Yi, another vet at the clinic, said. "During his free-roam time, Tisoy will find those half-completed properties and go inside to check it out or take a nap.
"He won't come out of his box easily unless there is food."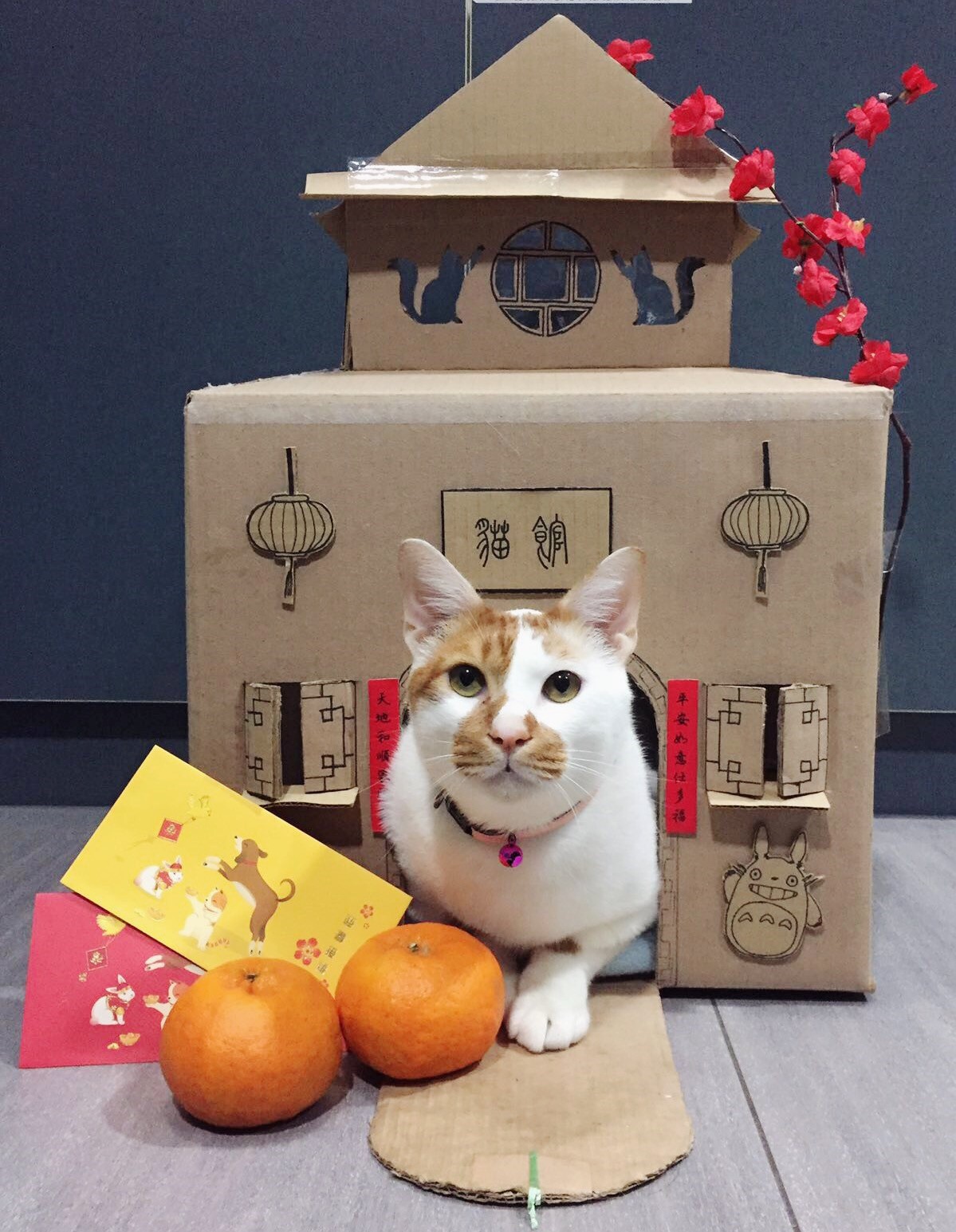 Tisoy does share his cardboard fun with visitors too though – who are equally fond of the creations, even on short stays.
"We had three kittens (Max, Amber and Oscar) who loved their Swiss cheese cardboard house so much that they hardly stopped playing 'whack-a-sibling' the entire four days they were with us," said vet Eric Yeoh. "The whole clinic was addicted to 'kitten TV' throughout their stay."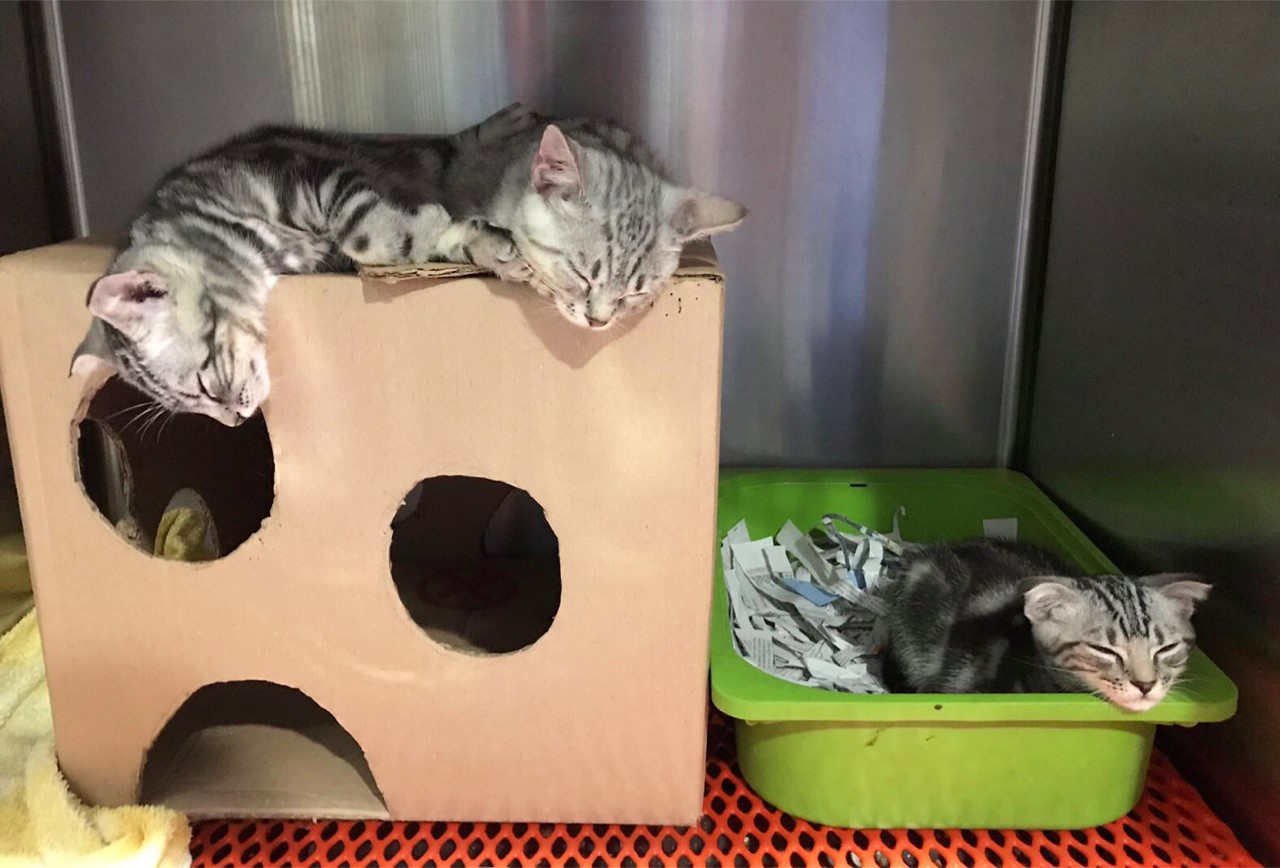 The experts say the love these cats have shown for the cardboard creations is to be expected too.
"Cats are particularly sensitive to stress," said Yeoh. "Unfamiliar humans and noisy animals in a clinic can be stressful for any cat and despite our efforts to reduce stressors, they cannot be completely avoided.
"A cardboard box with peepholes allows a cat to feel safe and observe the environment at the same time."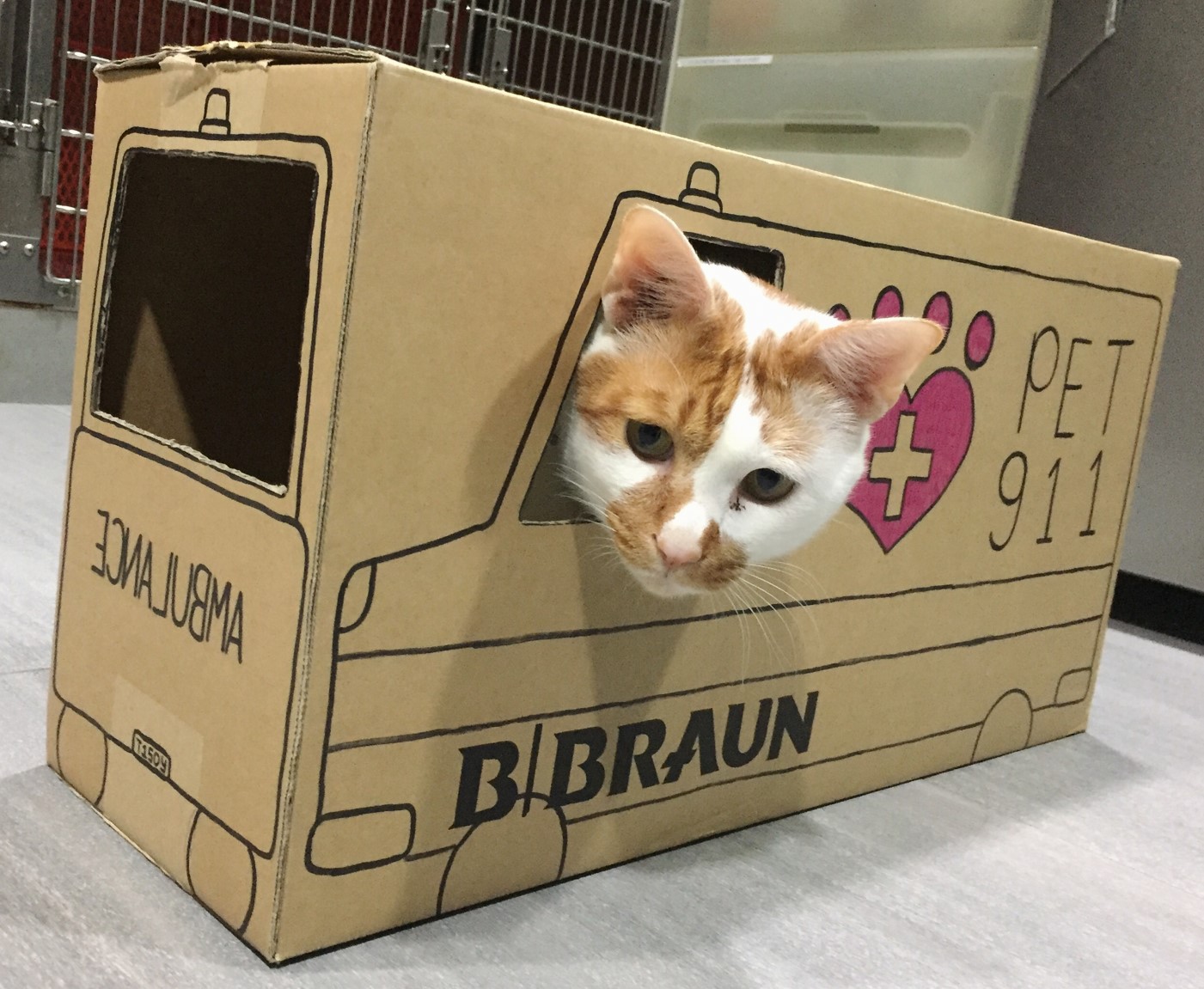 "Patients with cardboard houses are more calm and relaxed, and therefore easier to manage when we need to handle them for treatments or procedures," Yeoh continued. "Clients are also delighted to receive a complimentary cardboard house when their cat is discharged."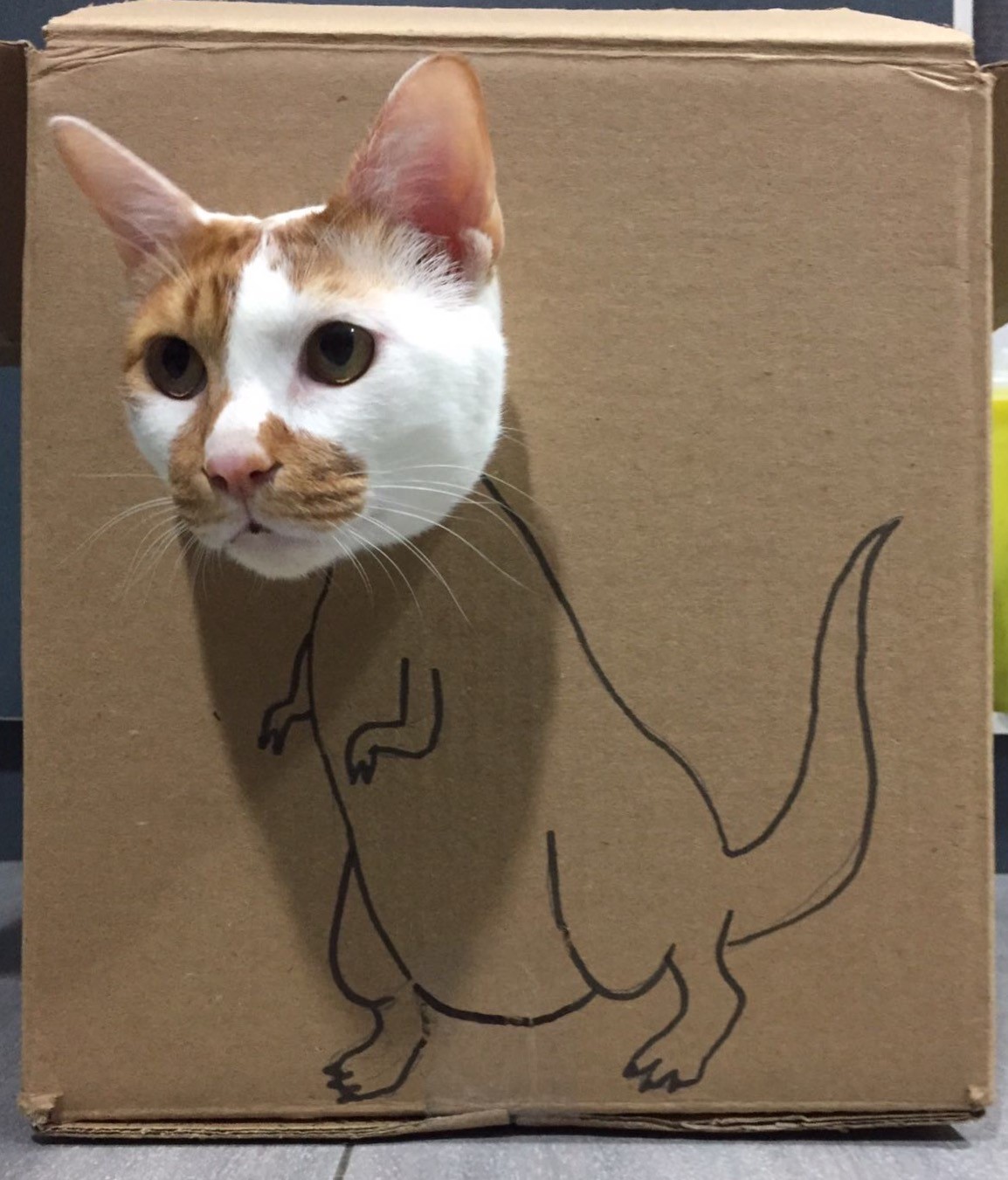 All in all, it sounds like the women who started it all are pretty proud of their work too.
"Making the houses for Tisoy and our feline patients is satisfying and rewarding," said Gillian. "A box to a cat is like a safe haven, a kitty cave where they can take refuge when they feel threatened or uncomfortable."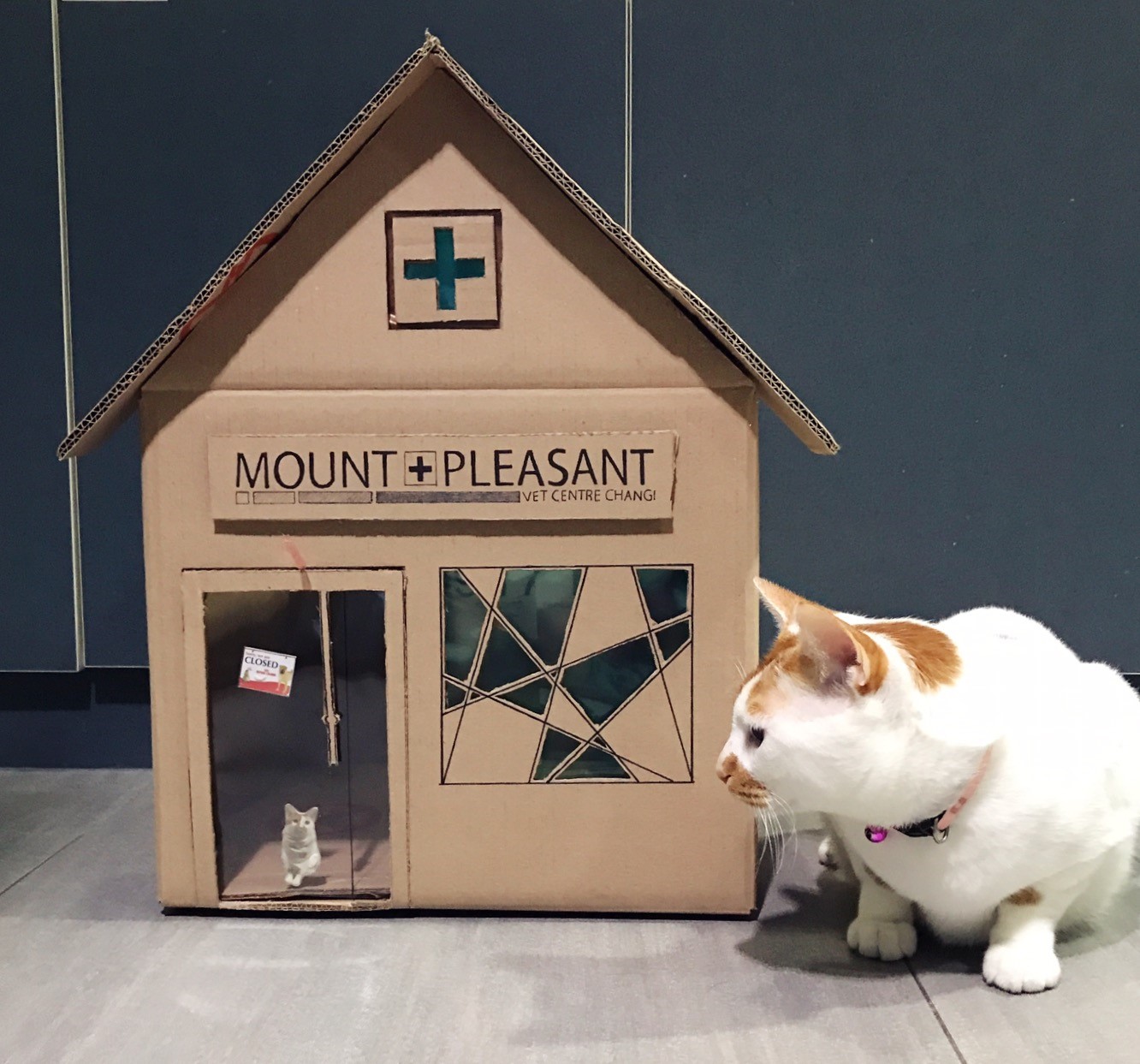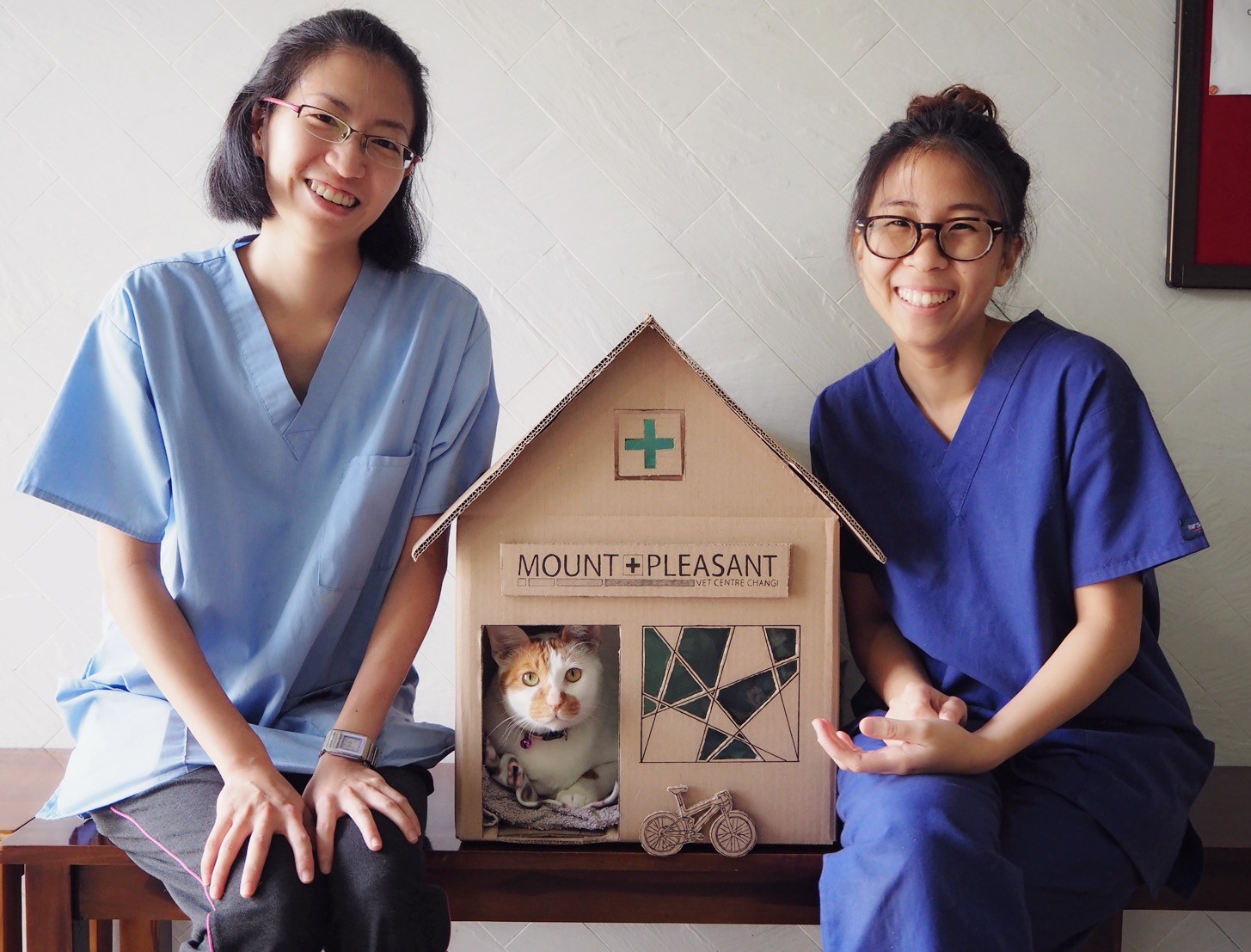 Kind, fun and environmentally friendly – what more could you ask for?
TRENDING
TRENDING CHANNELS
Ranking:
Articles: 15
Reads: 15790