Buzz Aldrin's facial expressions while listening to Donald Trump speak about space are incredible
Buzz Aldrin was in attendance as Donald Trump signed an executive order re-establishing the National Space Council, and his presence really got people talking.
The Apollo 11 astronaut, one of the first two people on the moon, watched as Trump signed an order that placed vice president Mike Pence at the helm of a council that co-ordinates spending and reviews the country's space policy. But it was the look on Aldrin's face throughout the 11-minute ceremony that got people talking. Here he is being introduced by Pence.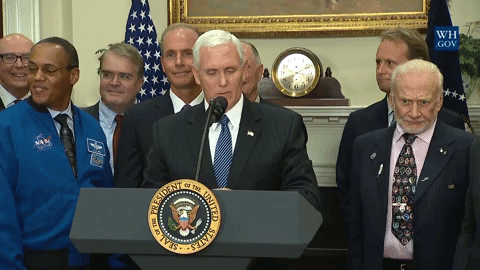 It looks like Aldrin, who went to the moon in 1969, is tired of being introduced as the "second man on the moon" if that eye-roll is anything to go by. The 87-year-old then appeared concerned when Trump entered the room and proceeded to throw the executive order off his podium.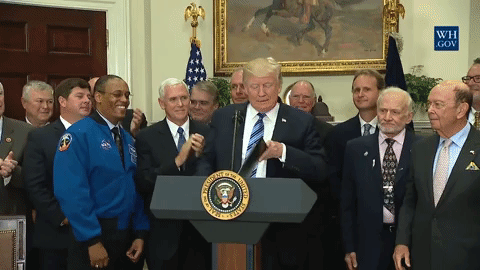 Aldrin would've found out there was actually a table right next to Trump. But his introduction wasn't the only time Aldrin appeared to sass the politicians in the room.
Article continues below...
More stories you may like...
This was his reaction when Trump later remarked: "Can you believe that? Space is going to bring us closer together… I thought politics would do that."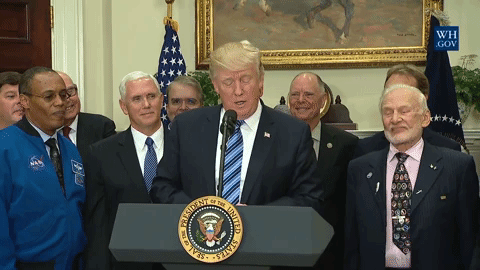 In
truth
the whole ceremony was filled with bemused expressions from Aldrin, including when Trump spoke about security and defence. "Security is going to be a very big factor with respect to space and space exploration," Trump said. "At some point in the
future
we're going to look back and say 'how did we do it without space?'"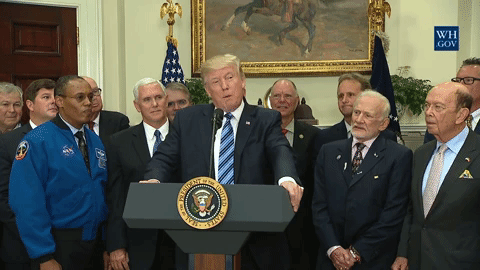 To close off the signing ceremony Aldrin quoted his Toy Story namesake and proclaimed: "To infinity and beyond!" Trump said: "This is infinity here. It could be infinity. We don't really don't know. But it could be. It has to be something, but it could be infinity, right?"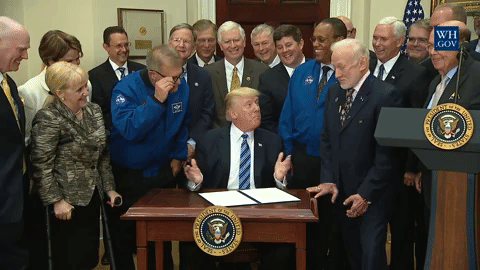 Smile and wave boys, just smile and wave. The National Space Council was dissolved in 1993, with Trump stating that its revival signals his administration's intention to restore "America's proud legacy of leading in space". Nasa said: "The establishment of the council is another demonstration of the Trump Administration's deep interest in our work, and a testament to the importance of space exploration to our economy, our nation, and the planet as a whole." To catch all of Aldrin's interesting expressions, watch the full video.
TRENDING
TRENDING CHANNELS
Ranking:
Articles: 29
Reads: 178391