Theresa May has signed the Article 50 letter and the memes have already begun
Theresa May signed the letter that will trigger Article 50 last night.
Once the letter is handed over later today, a two-year countdown will begin in which the UK will negotiate its exit from the European Union.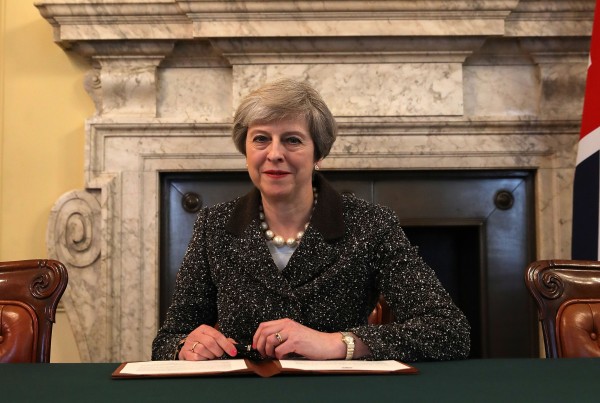 Photos of May signing the letter were released on Tuesday evening and it didn't take long for the internet to take the opportunity to poke fun.
Some speculated about what was in the letter.
Others reimagined the moment using their favourite movies.
However events go down today, we're pretty sure there will be more fodder for memes as the week progresses.
TRENDING
TRENDING CHANNELS
Ranking:
Articles: 29
Reads: 128289