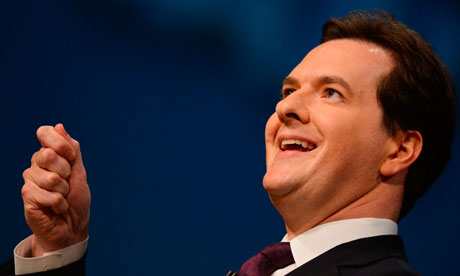 George Osborne has announced plans to offer workers shares in their companies in exchange for their legal employment rights. But what does this mean and how will it affect you?
What?
In exchange for shares between £2,000 and £50,000 which will not be taxed, employees will be given the 'voluntary' opportunity to sacrifice their right to:
Fight unfair dismissal

Redundancy pay

fFexible working

Time off for training

Eight weeks 'return to work' notice after maternity leave - instead 16 weeks will have to be given
Why will this affect me?
Although it is mostly going to affect full-time workers, it is possible new part-time workers could be encouraged to swap rights for shares - such as you, low on pennies at Christmas.
Mostly, however, this is going to coincide nicely with graduation. As you're job hunting, employers are going to be getting comfortable with the legislation and it's highly likely you will be encouraged to choose between taking a job or keeping your rights.
When?
This was announced on Monday and according to The Independent the proposal is going to be 'rushed through Parliament' and will be in place as early as April 2013.
Why?
Osborne is following the advice of the somewhat draconian Conservative Party donor, Adrian Beecroft - an advocate of allowing firms to 'fire at will'.
Article continues below...
More stories you may like...
According to Osborne, this will both create 'employee owners' which will make a motivated and effective workforce and also relax some of the red tape that binds small to medium size businesses and can restrict their rate of expansion.
Where?
This policy, announced at the Conservative Party Conference in Birmingham, will be rolled out nation-wide.
Who?
Suggested by Chancellor of the Exchequer, George Osborne, the policy will affect everyone but aims to target fast-growing small and medium sized businesses.
For existing employees, the agreement will be voluntary, however for new employees, companies can make this mandatory in their contract.
How?
Osborne has won the support of the Lib Dems, who were initially opposed to the idea but have been swayed once again by the promise of worker's shares.
He also has the support of business giants such as Marks and Spencer.
Stuart Rose, former chief executive of Marks and Spencer, said: "This is a win-win for entrepreneurs and employers in small and medium-sized companies that need a flexible dedicated workforce focused on growth."
Unions are in uproar, calling this an 'attack' on rights (Trades Union Congress).