Where to find the Fringe's best comedians on the telly
Ed Fringe 2018 has finished and this can leave us with some severe comedy withdrawal symptoms. As we frantically grab our remotes and surf the web to search for the big names of the festival to claim as our very own talent-discoveries, it becomes clear that the TV and Radio stand-up circuit is about to be shaken up.
Time's Up
this year as more women are shattering the comic scene unapologetically
"as the me too legacy kicks in"
and other refreshing comedians offer their perspectives on Brexit, marriage, living with Cerebal Palsy to sharing an experience of a Nazi-meet up in New York. Where can you find all this fun now that Edinburgh has temporarily waved good-bye to punters? Here is my list of the ones to watch and where to find them.
Courtesy of Pexels on Pixabay
SINDHU VEE
Courtesy of Pleasance Press
WHO:
Vee is an Indian ex-banker turned stand-up comic and master storyteller, who you may have already seen on
Have I Got News For You
or tuned into her slot on R4. However, this year Vee, mother of three, performed her debut act about family life and how to boss it.
FRINGE SHOW:
Sidhu Vee: Sandhog
PERFECT FOR:
Anyone who wants to learn how to one-up a family relative or spouse.
BEFORE IT'S TOO LATE:
Catch up on Vee's R4
Comedy of the Week
podcast.
THE NEXT BIG MOVE:
Sindhustan,
a BBC R4 Comedy Special.
ROSE MATAFEO
Courtesy of Pleasance Press
WHO:
Newzealander Matafeo is of Samoan and Scottish-Croatian heritage and is this year's Edinburgh Fringe Comedy Award winner of the Best Comedy Show. Matafeo is original and unafraid, as she shows her geeky charms and doesn't hold back when it comes to sharing with the audience.
FRINGE SHOW:
Rose Matafeo: Horndog
PERFECT FOR:
Those who enjoy straight-talking jokes, the ones attempting to understand teens and twenty-somethings who want pop culture references.
BEFORE IT'S TOO LATE:
Rose's gig at Soho Theatre London is selling out quickly but you might be able to track down Matafeo's hilarious writing and performances in NZ tv show,
Funny Girls.
THE NEXT BIG MOVE:
Expect to see this rising star on your favourite comedy panel shows very soon.
ED NIGHT
Courtesy of Pleasance Press
WHO:
Night is one for the millenials. He's an outspoken, working-class, hilarious no-nonsense performer and despite his success he's only been on the scene since 2015.
FRINGE SHOW:
Ed Night: An Aesthetic
PERFECT FOR:
Those who enjoy dark-humour, moral certitude and anyone who
wants
to be evironmentally friendly but are just that little bit too lazy.
BEFORE IT'S TOO LATE:
Listen to Comedians Ed Night and Lauren Pattison on Radio explain their highs and lows of Ed Fringe 2018 and see how they feel about doing stand-up.
NEXT BIG MOVE:
Night revealed in his act that a BBC documentary is on the cards.
Article continues below...
More stories you may like...
JAYDE ADAMS AND KIRI PRITCHARD-MCLEAN
Courtesy of Pleasance Press
WHO:
Adams and Pritchard-Mclean are a fierce, legendary female comedy double-act. They present their fellow comedians and friends unto the stage of whom battle it out as they attempt to sing* their favourite musical song. The audience judges the winner. (*The word "Sing" is used loosely.)
FRINGE SHOW
: AMusical
PERFECT FOR:
Lovers of musical theatre, karaoke, live bands, crazy outfits and banter.
BEFORE IT'S TOO LATE:
The usual spot for this show is at Backyard Comedy Club.
THE NEXT BIG MOVE:
Comedy Central has commissioned a TV pilot special which records on September 4th and will be on your screens in 2019.
ALEX EDELMAN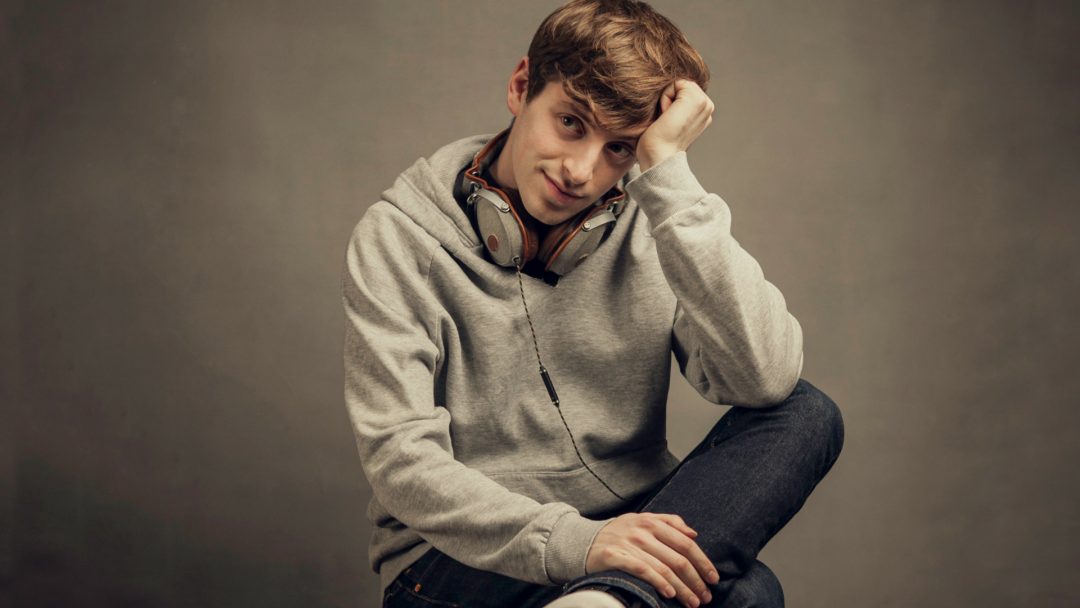 Courtesy of Pleasance Press
WHO:
Edelman is from Brooklyn, is Jewish and has worked with Stephen Fry in the earlier stage of his career (if you need a name drop). He's sharp, confident and fearless – or dangerously so, considering he decides to join an all-white, anti-semitic social gathering in NYC as an observer.
FRINGE SHOW:
Just For Us
PERFECT FOR:
Adrenaline junkies, curious monkeys, foreigners and those sobbing over Brexit British Break Off…
BEFORE IT'S TOO LATE:
Edelman is performing at Soho theatre London 11-22 September.
MICKY OVERMAN
Courtesy of Pleasance Press
WHO: Rising star Micky Overman is a Dutch nanny and Chortle's Best Newcomer 2018 nominee. Expect frank honesty and unadulterated silliness.
FRINGE SHOW:
Micky Overman: Role Model
PERFECT FOR:
Babysitters/nannies and big-sister role model types, couples who travel and for those who can relate to being dumped on more than one continent.
ROSIE JONES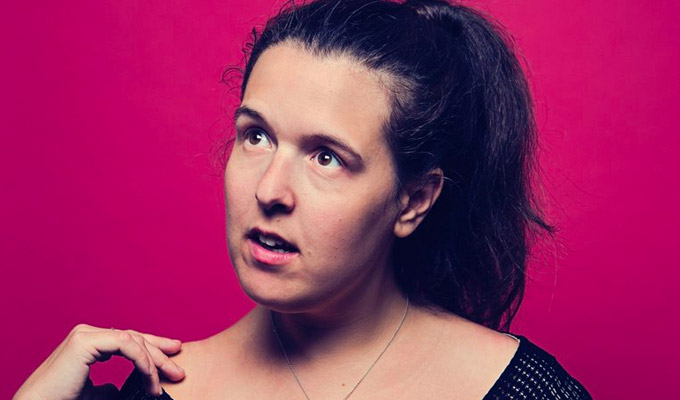 Courtesy of Pleasance Press
WHO:
Northern lass Jones has worked as a TV researcher for years behind the scenes of comedy panels. She has Cerebal Palsy and you'll happily gain a few facts about the condition when she allows you take a break from laughing uncontrollably at her staged scenarios in her meticulously-crafted act.
FRINGE SHOW:
Rosie Jones: Fifteen Minutes
PERFECT FOR:
Those with a wicked sense of humour and self-aware attention-seekers.
THE NEXT BIG MOVE:
Rumour has it that Jones has a documentary in the pipeline.
TRENDING
TRENDING CHANNELS
Ranking:
Articles: 29
Reads: 180913