Ben & Jerry's has dreamed up the ice cream taco to mark 4/20
Some combos are just not meant to be, like Brangelina or pineapple on pizza. Not so Ben & Jerry's latest creation, which fuses the glory of ice cream with the majesty of the taco.
That's right, for all those who can't decide between hitting up Mexican for dinner or having a sweet treat instead, you can now have it all rolled into one with the chill-aco.
Sure, "chill-aco" isn't exactly the catchiest of names but it sure looks good.
If you're wondering about the significance of 4/20, April 20 is the date set aside to celebrate cannabis culture. You can see why Ben & Jerry's might expect some of their customers to be reaching for a convenient ice-cream snack.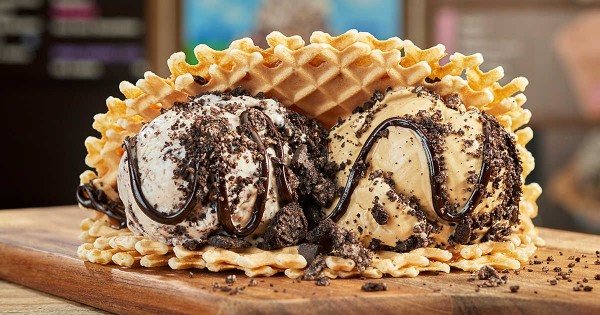 Let's break it down: so what's in it? According to Ben & Jerry's: "It features a crunchy waffle cone taco surrounded by a soft waffle cone wrap with a layer of warm caramel in between, filled with two scoops of ice cream and topped with a fudge drizzle and cookie crumbs to round out the deliciousness."
We were interested by the idea of an ice cream taco, but now we're well and truly sold.
If the hype is to be believed, it is destined to change your world.
However, sad news if you have the munchies and aren't in the US, Canada, Brazil, Australia, New Zealand or Singapore, because you'll have to settle for eating a taco and following it up with a tub of ice cream instead. Actually, we don't mind the sound of that either…
TRENDING
TRENDING CHANNELS
Ranking:
Articles: 16
Reads: 18672