20 years of The Parent Trap - where are they now?
Today, 29th July, marks 20 years since initial the release of The Parent Trap, the adorable 1998 remake of Disney's original 1961 film, which launched Lindsay Lohan onto the world stage as she played the dual roles of mischevious twins Hallie Parker and Annie James, who plot to get their divorced parents back together. In celebration of the film's anniversary, we at The National Student decided to look at what the cast has been up to in the twenty years since the film's release:
1. Lindsay Lohan
Lindsay Lohan has had her fair share of personal issues, struggling with drug and alcohol addiction throughout her life, but she has still managed to appear in no less than 26 films, including Freaky Friday (2003) and cult classic Mean Girls. She has also made her share of TV appearances since she made her acting debut in The Parent Trap, with a memorable turn on Ugly Betty, a cameo appearance on Glee, and a role on new Sky drama Sick Note.
2. Dennis Quaid
Dennis Quaid had already appeared in a number of films in the decades prior to his role as the twins' father, Nick Parker, in The Parent Trap. He has not let up since, with 33 film roles since the 1998 film. Some of his notable roles have included Reverend Moore in the 2011 remake of Footloose, Jack Hall in 2004's The Day After Tomorrow and Tom Hamilton in Soul Surfer (2011).
3. Natasha Richardson
Prior to her tragic death due to complications from a skiing accident in 2009, Natasha Richardson appeared in many films, though most actually prior to her turn as twins' mother Elizabeth James in The Parent Trap, having appeared in her first film in 1968! Richardson's most notable role after The Parent Trap was sadly her last ever film appearance before her death, as she played firm but fair Mrs Kingsley, headmistress of Poppy's boarding school in teen drama Wild Child.
4. Simon Kunz
Simon Kunz played the James family butler, Martin in the film. Since it's release, Kunz's most notable roles have been in TV, including appearing on beloved BBC drama Sherlock as Sir Edwin in 2014-2017, a main role in Netflix drama The Last Kingdom as Odda The Elder, a high ranking Saxon official and a role as nobleman Thomas Howard in the BBC's 2017 dramatization of the Gunpowder plot, Gunpowder. He also appeared in a role as a US army doctor in Captain America: The First Avenger, in 2011.
5. Lisa Ann Walter
Lisa Ann Walter who played the Parker's exuberant maid Chessy in the film, has since The Parent Trap appeared in Bruce Almighty in 2003, playing the mother of the titular Bruce's love interest. She has worked mainly in TV in more recent years with guest roles in TV shows including Rizzoli & Isles in 2011, The Exes from 2013-2015 and GLOW, Netflix's wrestling drama in 2017.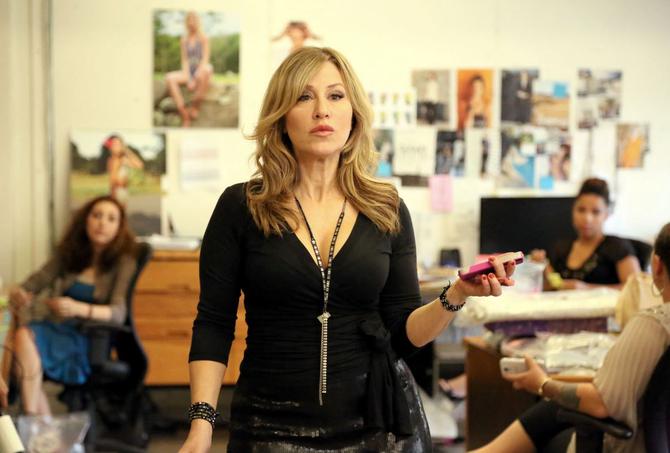 6. Elaine Hendrix
Elaine Hendrix played Meredith Blake, everyone's favourite Cruella DeVil! The Parent Trap is the film she is best known for, but like Lisa Ann Walter, her more notable appearances since have been in TV, with a guest role in Friends in 2002, in Charmed in 2004, in short lived drama Privileged in 2009 and in the 90210 remake in 2010-11. In terms of films, her most noted roles since The Parent Trap, were in Inspector Gadget 2 in 2003 and in the 2004 documentary, What The Bleep Do We Know?.
7. Maggie Wheeler
Maggie Wheeler was already famous prior to her role as assistant camp director Marva Culp Jr in The Parent Trap due to her role as the infamous Janice in Friends and unsuprisingly, since the film, her career has been far more on TV than on film, with no notable film roles after The Parent Trap. When it comes to TV, she has made appearances in How I Met Your Mother (2007), Friday Night Lights (2006), Will and Grace (2002), ER (2006) and Shameless (2018).
8. Ronnie Stevens
Ronnie Stevens who played the twins' grandfather Charles James in the film, had many film roles before The Parent Trap but sadly none after, the film was his final ever film appearance prior to his death in 2006.
TRENDING
TRENDING CHANNELS
Ranking:
Articles: 29
Reads: 196896