The best Halloween costumes on the high street
Halloween is almost among us, and if you don't have a costume you don't need to worry!
There's no need to head out to pricey fancy dress shops and spend a fortune for one night when the high street has you covered. From the scary to the sexy, there's something for everyone to choose from.
Here's our pick of the best last-minute costumes on the high-street:
1. Cheerleader
Cheerleader costume, £18, Pretty Little Thing
A dead cheerleader is Halloween staple. This costume from Pretty Little Thing has everything you need, just add some killer makeup and lots of fake blood. If you're looking for a group costume this would also be great, a whole group of you could go as a dead cheer squad.
2. Leopard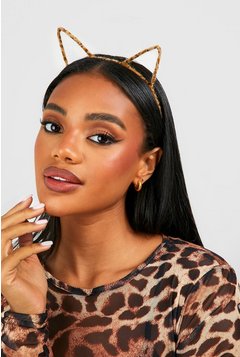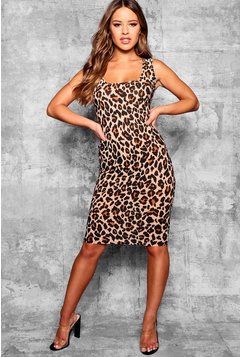 Ears, £4, Boohoo
Dress, £10, Boohoo
The classic cat costume has had a makeover this year... enter the leopard. All you need to add to this leopard print midi dress and matching faux-fur ears is some whiskers. Another stylish and easy costume that you can re-wear after Halloween.
3. Devil
Devil set, £6, Missy Empire
Red dress, £11, Missy Empire
A devil is probably the easiest and most classic Halloween costume to date. All you'll need is a pair of devil horns, a tail (which come in a pack in this handy set from Missy Empire) and a slinky red dress. Add red-lipstick and accessories for an outfit that screams Halloween.
4. Witch
Article continues below...
More stories you may like...
Witch costume, £25, Pretty Little Thing
Relive your childhood by dressing up as a witch this year. Opt for a classic witchy costume, like this great one from Pretty Little Thing. For extra witchiness, you can always add a hat and broomstick.
5. Bat
Bat onesie, £29.99, H&M
If sexy costumes aren't exactly your thing then don't despair. This bat costume onesie from H&M is perfect for staying covered up and
cosy
as well as being
fitting
with the theme. You could also totally re-wear it for lounging around the house (alone.)
6. Unicorn
Iridescent dress, £28, Forever 21
Unicorn headpiece, £4.50, Forever 21
Since Mean Girls in 2004, it's been completely acceptable to not dress scarily on Halloween. This super girly unicorn costume is cute, and as it won't need to be covered in fake blood it also means you can re-wear the dress. Perfect.
7. Skeleton
Jumpsuit, £18, Missguided
Perhaps the easiest and fuss-free outfit of them all, this skeleton jumpsuit from Missguided is the perfect costume. You don't need to add anything to it, the jumpsuit does all the talking - and you'll for sure be the talk of the Halloween party.
8. Wonderwoman
Wonder Woman costume, £30, Pretty Little Thing
Last, but certainly not least is the Wonder Woman costume. Superheroes are a popular choice for
fancy
dress, and Pretty Little Thing has made things easier by selling the whole costume as one set. Perfect if it's last minute but you still want it to look like you made an effort.
TRENDING
TRENDING CHANNELS
Ranking:
Articles: 13
Reads: 13120