Freshers Week Fashion: The Zoo Party
It's that time of year again - time for the infamous freshers week to commence! This means lots of alcohol, lots of parties and lots of outfits! Luckily our contributor Holly Mclaren has sussed out the best things to wear for every possible occasion so you don't have to, next being the Zoo party...
---
For many, the ultimate freshers night out is a Zoo or Safari party. A chance to unleash your inner wild side, it's the perfect chance to showcase not only your killer sense of style but your inner personality too.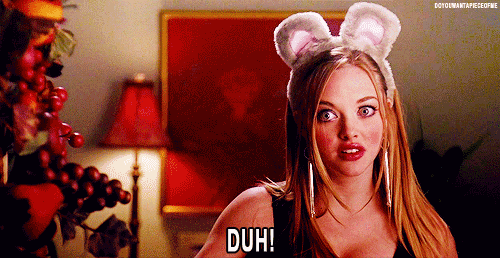 Animal prints are all the rage this season, so outfit hunting shouldn't be too difficult, however, we can guarantee you that there'll be lots of cheetahs and snakes - and that's not even an innuendo. Finding something original but fashion forward can be a challenge, so we've found some of the best items to help you nail the theme.
Not sure on which animal encapsulates you? Buzzfeed has put together a quiz to help you find out!
Leopard
The print of 2018, it's hard to turn a corner without catching a glimpse of Leopard print. However, just because it's popular doesn't mean you can't make it yours.
Instead of a dress of a bodysuit, go bold with trousers. Not only will it be super flattering on all leg shapes due to the irregular pattern, but it will also serve as the perfect statement item. You can keep the rest of your outfit simple with black tops and shoes you already own.
Miss Selfridge (via Asos), £42
Alternatively, team a simple outfit with shoes and hair accessories in the print, to crate a sandwich effect. While it may not sound that flattering, it allows for the focus to move effortlessly from top to bottom, elongating your frame. The coordination also makes it look like you have your shit together (which, during freshers week, you probably won't).
---
Snake
Equally, on trend, the snake is perfect for those a bit more daring of you. While it can be daunting to try, it's actually remarkably flattering and always comes back into fashion, making it perfect for a wardrobe staple.
Just be careful - you don't want to brand yourself as a snake too soon, so make sure you have your best fashion foot forward.
Flares are the perfect way to incorporate snake print as look phenomenal paired with a silk blouse. For an extra snake vibe, add a wrap around cuff or ring to finish the look.
Rabbit
Whether you're a more flopsy bunny or a Jessica Rabbit, pop on a pair of ears and you're instantly transformed. That being said, ears are overplayed and there are so many ways to incorporate bunny vibes into an outfit.
Pom-pom shoes are perfect for those with an eye for details and you don't have to break the bank to get them. Primark has recently been selling near dupes of these gorgeous Carvellas, so pop into your local store and have a search.
Carvella (via Asos), £67 SALE (normal price £149)
Zebra
One of the founding fathers of Zoo themed nights, zebras were a popular go to because of how easy it was to achieve the look with face paint. With many clubs now offering free face paint on themed nights, you may as well save covering your clothes in white gunk and opt for a statement outfit instead.
Zebra can be achieved casually through stripes alone, however, the real print always looks best.
This burnout tee is ideal for staying on trend with a slightly dated print. Pop over a black bralette or body suit and you're good to go.
Flamingo
The mantra has been thrown around everywhere this past summer: 'Be a flamingo in a flock full of pigeons'. It's not a bad saying, and the Zoo theme allows you to just that (if 'pigeons' was code for drunk freshers, that is).
The flamingo look is pretty simple; feathers or pink stuff. Both are preferable.
This feathered, pink, velvety masterpiece practically screams flamingo and saves anyone awkwardly guessing you were an axolotl, blobfish or any other kind of pink sea creature.
Missguided, £24 SALE (full price £40)
For those of you wanting a more understated look, Pretty Little Thing have a great alternative, that only tamely announces it's flamingo status. It's super popular and the stock is running low on most sizes, so nab it quickly.
Pretty Little Thing, £12 SALE (full price £30)
Which animal will you be channelling?
TRENDING
TRENDING CHANNELS
Ranking:
Articles: 13
Reads: 12701