EDIT: Alternative Summer Shoes
We all love our birkenstocks and our flip-flops, but some occasions call for something with a little more substance.
Whether you're looking for breathable shoes for work, comfort during the endless sightseeing on your holiday, or just something a bit different, here are some shoes perfectly designed for summer, that aren't sandals:
1)

Nike MD Runner 2, £59.95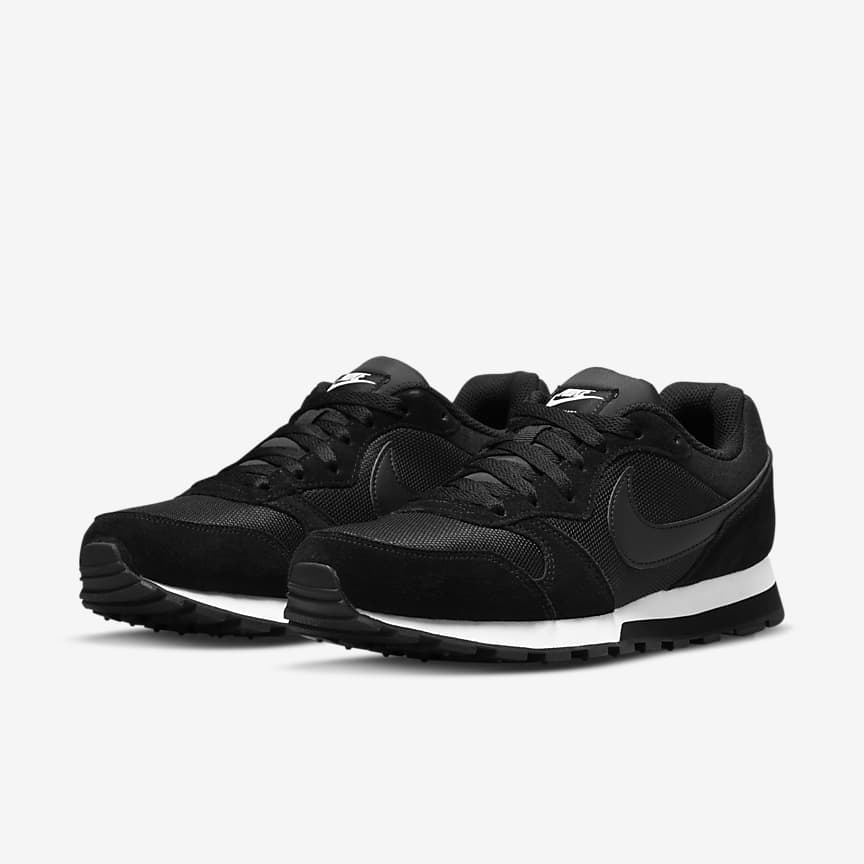 Designed for running, these trainers are perfect for those of you working on your feet all day. Featuring great breathability and comfortable sole, the black colour makes these a subtle addition to an outfit and widley accepted in most workplaces.
2)
New Look Navy Suedette Bar Front Loafers, £19.99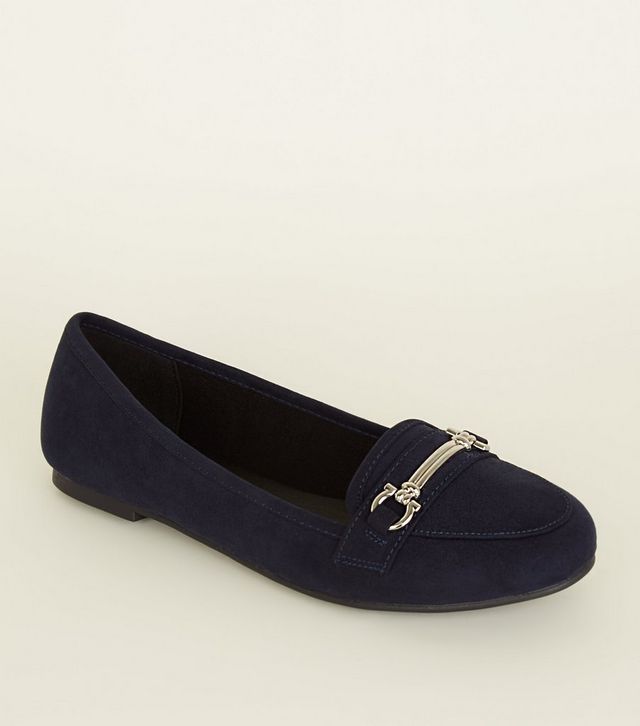 Another shoe ideal for work, this particular design of loafers is smart and elegant, as well as being versatile enough to go well with most outfits.
These shoes can be worn with socks, tights or bare footed, making them great for all kinds of weather, but particularly the summer. They are cool, while still keeping your toes hidden - if that's what sends your boss reeling.
3)
TOMS Aqua Glass Heritage Canvas Women's Classics, £38
If there's one brand famous for creating comfy summer shoes, Toms is it.
These sweet little canvas shoes come in a plethora of colours and patterns for you to choose from (including some newly added vegan options). The brand is proud of its European heritage, making it an essential addition to European holiday packing.
4)

Topshop Sister Sock Boots, £25 in the sale
Boots are not top of our lists when we think about creating a summer outfit. However, some occaisions (such as summer weddings) require something a little more substantial on your feet.
This pair have a peep toe and cutouts around the ankle, making them breathable, as well as incredibly feminine . The sock fitting hugs the shape of your foot in a material that is a little thinner than the usual faux leather fabric used on high-street ankle boots. A great summer buy.
5)

Dorothy Perkins Grey Microfiber 'Pandora' Pumps, £12
Article continues below...
More stories you may like...
Ballet pumps should be another favourite in the summer months, but this pair from Dorothy Perkins are particularly good thanks to their microfiber fabric.
Microfiber is often used in sportswear in order to help with perspiration, and so is ideal for the dreaded consequence of summer: sweaty feet and blisters - no thank you!
6) ASOS DESIGN Maya Woven Mules, £22
This might be walking the line between sandals and shoes, but these, almost slipper-like, mules are gorgeous.
The woven pattern is intricate and special, something I haven't seen much of on the high-street. Great for adding an unexpected pop to your summer wardrobe.
7) Topshop Slingback Shoes, £65
For those of you still looking for a last minute graduation shoe, these are the ones.
While subtle in colour, the slingback ankle makes them a little more unique to your average heel, and is flattering to wear. The block heel will also aid in balance, if you are looking for the confidence of a little extra height, but nothing too extreme.
8)

River Island Green Suede Circle Buckle Sueded Boots, £45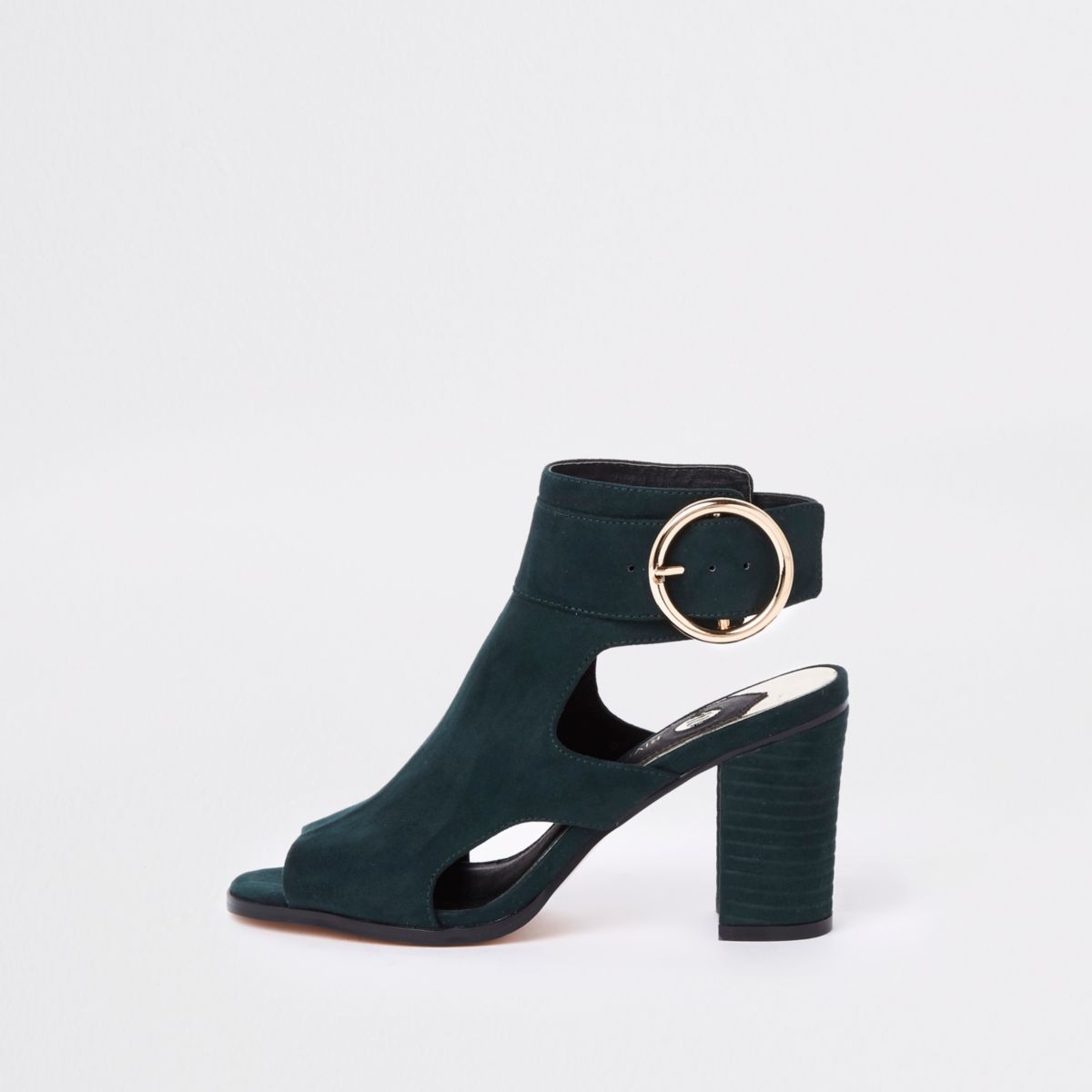 Another peep-toe ankle boot, but I simply could not resist including this absolute gem from River Island.
These are even more dressy than the pair mentioned earlier on the list, with circle buckle and suede fabric making it a very classy shoe. Plus, the dark teal colour is a great addition to your summer palette, complimenting all that yellow and pink.
9)

Clarks Teadale Maira Brogues, £65
Brogues have a reputation for being expensive, dull and unfashionable. However this aubergine pair from Clarks, while being on the expensive style, is a more fashionable addition to your workwear.
The colour is to-die-for, while the platform sole adds some extra height and trend. The price is reflected in its comfortable sole and incredible quality - these will last you for years.
10)

Pull&Bear Lace Up Chunky Brogue, £29.99
If you're still not convinced, then this cheaper pair from Pull&Bear should appeal to your student budget, while the chunky laces carry a quirky and peppy vibe to your outfit.
The laces may prevent these from being acceptable in the workplace, however these are definitely well suited to lengthy shopping trips and tourist activities abroad.
TRENDING
TRENDING CHANNELS
Ranking:
Articles: 29
Reads: 158178