How to make your own salt spray
I don't know about you but to me, summer hair would be nothing without the beachy texture of sun, sea and salt. I personally love nothing more than spritzing my hair with salt spray and feeling like a beach goddess...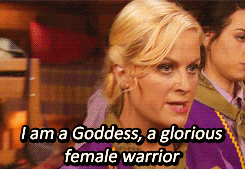 Anyway, I digress. Salt spray is great for texturising and volumising your hair and giving it an added lift! However, I am pretty
over paying
extortionate amounts for bottles of salt spray that I could make at home for virtually nothing! So I headed over to
Pinterest,
to look for the perfect mix for you lovely lot!
I found a recipe on
Gimme Some Oven
(great name!) for a 4-ingredient texturising spray and decided to give it to you!
DIY Sea Salt Spray
Ingredients:
1 cup warm water
1 tablespoon of sea salt
1-2 teaspoons of argan oil
4-5 drops of essential oil (optional)
You also need a spray bottle that you can get at Superdrug or on
Amazon
. Method:
Heat the water until simmering.
Pour in the sea salt and stir until all salt is dissolved.
Whisk in the oil and essential oils and funnel your new salt spray into the bottle.
Give it a good shake before use.
Spray it into your hair and feel like a beach queen!
Owner of Gimme Some Oven, Ali, recommends adding extra oil if you have dry hair or taking some oil away if you have oily locks!
Hope you like this as much as I do! Let us know!
TRENDING
TRENDING CHANNELS
Ranking:
Articles: 15
Reads: 15393