Here's how to feel body confident this summer
Summer swings by each year and we think; sunshine, tans, holidays, cocktails and longer nights. But, of course, for some of us, it brings a sense of dread… what to wear?
If you're, like a lot of us, not the most body-confident person summer can be a tricky one. If the idea of bikinis, short shorts and bralettes is giving you the fear ahead of the holidays, have a look at our summer body confidence guide and hopefully, the thought of the sun splitting the trees can bring the sense of excitement that it should!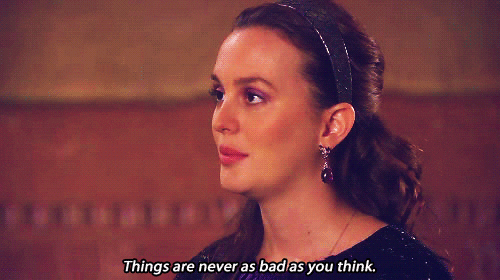 Wear clothes that make you feel good
All too often we make clothing purchases because they're in trend or because it's what our friends are wearing, even though it might not suit us or make us feel good. Instead, choose wearing clothes that you feel confident and comfortable in - after all, our sense of style is no one else's but our own. If you feel at your best in a pair of jeans then stick with them, just pair them with sandals and a strapless top in nice weather or look for jeans that are cropped to be more summery.
Summer doesn't have to mean skimpy
Just because it's summer doesn't mean you have to bare all, there are plenty of summer clothes that can still look amazing while covering you up. If you aren't the most body-confident person then work to your strengths and style well. If it's your legs you feel self-conscious about, wide leg trousers are so on trend right now and even a cropped version is a fab alternative to shorts. Maxi dresses and skirts are other great ones, whether it be a statement patterned piece or something simple to work with everything. Alternatively, if it's your arms or stomach you'd prefer covered, kaftans and kimonos are always a great summer wardrobe staple.
Follow Instagram inspo
Instagram is such an amazing platform for not just fashion inspiration, but body confidence inspiration too. Make sure you're following a list of amazing accounts for those days when you're not feeling your best or you can't find anything to make you feel good. Looking through people's posts can give you ideas of outfits you could put together or looks that are funky you could try pulling off.
Have fun with fashion
Most definitely the most important rule in this guide - have fun with fashion and your style! Most of the time we are our own worst enemies and biggest critics when it comes to how we look, so it's worthwhile to remember that the flaws we notice, other people probably haven't ever thought about. So have fun with what you're wearing, enjoy the hot sun and make the most of your holiday or summer. If you want to wear a cute little bralette but you have D cup sizes, or a mini skirt without being a size 8 then go for it - however you feel most confident with fashion is the most important thing.
Article continues below...
More stories you may like...
Don't forget to love yourselves this summer!
TRENDING
TRENDING CHANNELS
Ranking:
Articles: 16
Reads: 18763