Why Missguided's 'Send Nudes' sign should be the least of parent's worries
Back in June, Misguided launched their second flagship store in Bluewater, Kent.
Article continues below...
More stories you may like...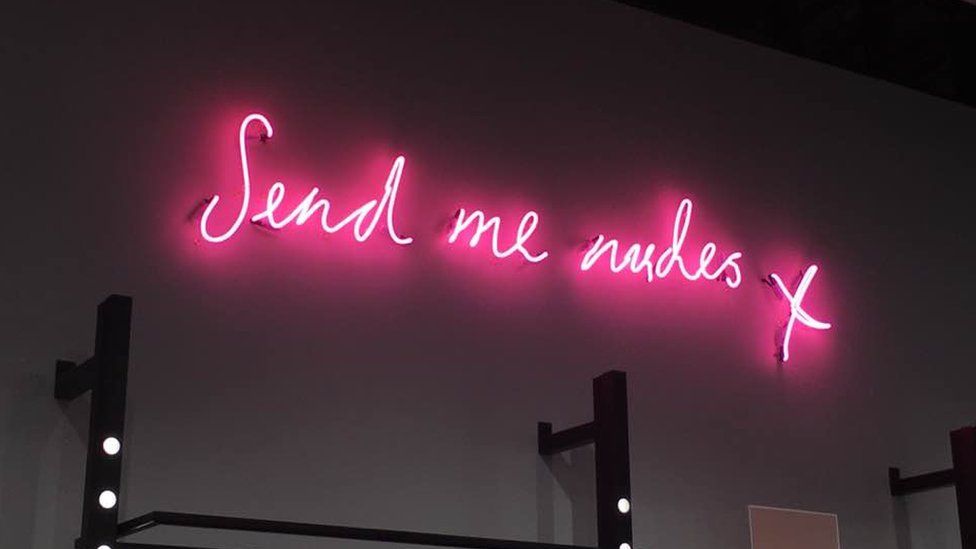 Fans of the online retailer rejoiced over their favourite instagrammable clothes being in an equally insta-worthy store. The official blog celebrating the launch even admitted it had 'relatable quotes dotted around the store' - but some didn't really agree with this statement.
A campaign against the store was launched earlier this month after parents of consumers noticed a 'send me nudes x' neon sign in the store.
Shocking. Pls RT if you agree #missguided MUST take this sign down!! This is unacceptable @Missguided @TweetBluewater #retailproblems pic.twitter.com/R77b6AG55w

— SK (@S4LM4K) August 7, 2017
"If your mate told you to jump off a bridge, would you do that too?" We've all heard it. In fact, I think the last time I heard it was because I was the one saying it - maybe we do become like our mothers after all. For many of us, the response would be a sulky no, as we tried to end the lecture as quickly as possible.
Therefore, if a sign in a clothing store advised you to 'send nudes', would you do it? Cue the sulky 'no'.
Now, I know I'm not a parent to an impressionable teen, but in the world of tinder, Snapchat and emoji sexting (yes, it's a thing), the phrase is hardly something groundbreaking. We are confronted by this modern culture on a daily basis. It's in the TV shows we watch, in the web content we view, in the magazines we read. Just because your mum doesn't realise what goes on behind locked phone screens, doesn't mean it isn't happening.
Campaigners believe that Misguided are 'promoting a negative and damaging culture'. As a consumer, I don't feel offended nor pressured to send nudes as a result of seeing this sign. It's a fun poke at what modern society is - just like their 'get naked' neon lights outside of their changing room.
If parents don't want their children to become sexualised or provocative then perhaps they shouldn't be buying their clothes from labels created and geared towards older teens/young adults.
They sell fishnets, crop tops and choker for every day wearing - if you're going to dress your child like that, then you are part of the 'problem culture' you're disgusted by. I hate to break it to you, but if your daughter (or son) wants to send a nude, then a sign in a clothing store probably won't be what makes them do it.
Missguided's 'send me nudes' sign is now covered up. It is still lit, but behind display posters. Women all over the globe will still be sending nudes. The only difference being, it's hidden behind a phone screen.
TRENDING
TRENDING CHANNELS
Ranking:
Articles: 13
Reads: 12656