The summer playsuit edit
As we edge towards the middle of summer break, don't let the British drizzle stop you from dressing for the season.
Nothing says "lazy summer" like a pretty playsuit, so make sure you stock up before the sun decides to hibernate for the winter.
Here are 8 of our favourite
playsuits from the high street!
Urban Outfitters - £22.00 (On Sale! - Usually £45.00)
I've never been much of a fan when it comes to elasticated waists. I always felt they pushed for an hour glass shape at the expense of any tailored structure. That was up until I found this of course.
The rolled sleeves and shorts work wonders at restoring shape and take it from a casual romper to "I'll meet you in 20 for sundaes".
Pair with any floral statement jewelry
to further fuse the spring pastels with summery vibes.
New Look - £21.00 (On Sale! - Usually £29.99)
Have you ever had sun
burn on the back of your knees? Pretty bad right? Here's a solution that's ten times cuter than a thick glaze of after-sun.
This maxi playsuit is ideal for keeping your legs cool while still protecting them from the sun. Let the breeze determine the amount of leg you're rocking on the promenade this summer.
Keep accessories to a minimum, although nude heels make one hell of a companion.
Boohoo - £10.00 (On Sale! - Usually £20.00)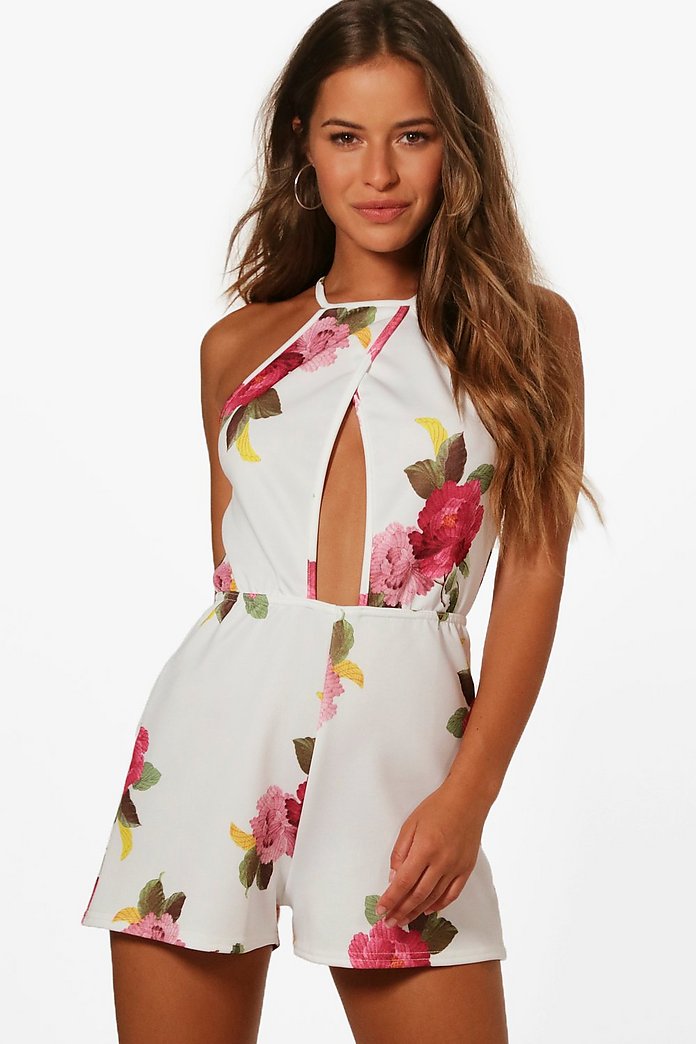 Redefine divine with this staple from Boohoo. Speaking of divinity, this piece is especially useful for those desperate for tan lines in the shape of a steeple. Puns aside, put away your LBD this summer and hang this dazzler up in its place.
Playsuits are the epitome of looking like you've tried hard without trying at all. And this one
suggests you tried really hard.
To be honest, you could pair this with wellies and no one would look away from it for long enough to notice.
Pretty Little Thing - £18.00
No matter how much I try this summer, I can already guarantee that almost half of what I wear will be black. Sure, black absorbs heat, but considering this playsuit is going to look hot all year round, being a few degrees warmer is a sacrifice I'm willing to make.
Article continues below...
More stories you may like...
Here's another holy grail that's reviving pastels for the summer and boy do I want to buy it. I cannot begin to explain how beautiful this embroidery looks up close.
As my debit card burrows deeper into my purse, I encourage you to grab one of these before I impulsively try to.
Missguided - £22.00
I don't currently own anything with a tie-dye print although I'm sensing this is about to change.
This wrap playsuit is ideal for when you've got dinner at 7pm and drinks at 10pm.
While a plunging neckline can sometimes be off-putting to many with a smaller bust, don't let it. This piece is incredibly inclusive and hugs you enough to compliment any shape.
Pair with silver, white or black to achieve an effortless monochrome twilight look.
Topshop - £30.00
Gingham is a trend that is simply never going to die out. With this in mind, there's no better way to keep your wardrobe timeless than with this Bardot playsuit.
Embrace the picnic print as you sunbathe in the park sipping pink lemonade.
The beauty of this piece is that you can accessorise
with any colour
you like, as long as you don't mix your palette too wildly. Bright red heels? Sure. Braided yellow belt? Why the hell not.
Hollister Co - £39.00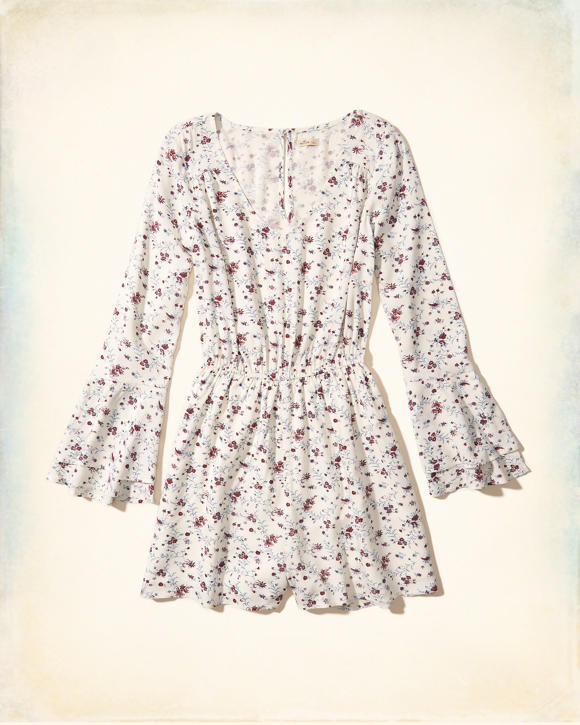 Like open maxi dresses, bell-cut pieces like this are brilliant for keeping you covered but also well-ventilated.
While there's an 80% chance of accidentally dipping your sleeves into whatever you're eating, it's surely worth it to work a silhouette as cute as this.
Paired with a tan floppy hat and ballerina pumps, you're guaranteed to look adorabell.
Lipsy - £30.00
The tailoring of this floral wrap caught my eye but the colours
are what really draws you in. This combination of royal blue and poppy red is beautifully rich yet also comfortable enough to wear in any situation.
Whether popping to the supermarket for some more wine gums or celebrating at your best friend's hen party, this beauty is the master of versatility.
Whatever you choose to accessorise
with, keep it simple. Anything too bold can risk overwhelming the look. The last thing you want is for your heels to steal the show instead.
TRENDING
TRENDING CHANNELS
Ranking:
Articles: 15
Reads: 15413