Pop star Zara Larsson launches 'fierce and feminine' fashion range for H&M
Swedish singer Zara Larsson will make her debut in the fashion world next month as she releases her own feminism-inspired line for H&M.
The pink-infused collection, which includes a customised denim jacket and a range of sporty pieces, will go on sale in global stores and online from May 18th.
It marks yet another new venture for the 19-year-old, who this year released her first album So Good, as well as her recent collaboration with Clean Bandit, Symphony.
Some of the pieces in the collection feature a cartoon cat with the slogan "cats against catcalling", while others are emblazoned with messages such as "equality", "feminist" and "thick thighs save lives".
Commenting on the choice of colour scheme, she said pink was "feminine, powerful and everyone looks good in it".
She added: "I have had so much fun working with (H&M) to design pieces and create a campaign that reflects my personality.
"I can't wait to see how girls everywhere wear the pieces to add to their own personal style."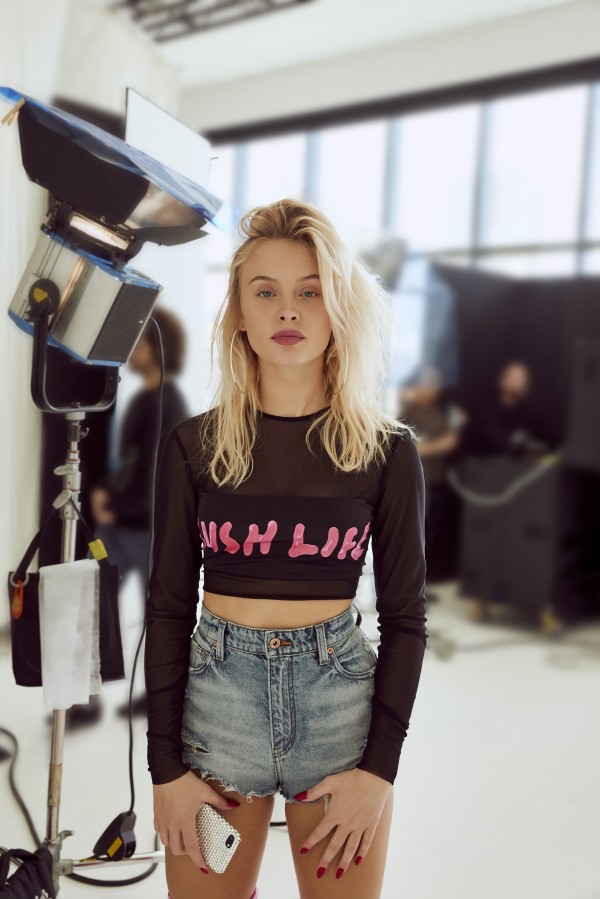 The singer posted a photograph of herself sporting a new shoulder-length haircut and a pair of thigh-high bright pink boots on her Instagram account, with the caption "can't wait to see y'all in my collection fr fr".
The retail giant described the range, Zara Larsson >< H&M, as a "fierce and feminine" collection and will be selling the pieces at prices ranging from 14 to 60 euro (approximately £11-£51).
TRENDING
TRENDING CHANNELS
Ranking:
Articles: 16
Reads: 16651