A young artist shared the fruits of their practice and gained a bunch of internet fans
A young artist is inspiring social media users with their dedication to improving their skills.
Brant Georgia, 15, posted a side by side comparison of a picture they painted two years ago with one they painted recently, showing a marked improvement on Reddit
.
Redd
it users loved the pictures. User Ellibur commented: "The first one is really cute, be proud of what you accomplished then, be proud of your hard work and the progress you've made! O
f
cour
se your new painting looks amazing as well. Keep it going!" So how did Brant get better at painting? First of all, they ditched the
watercolour
paints and invested in acrylic paint instead. "I think that this is a good lesson when you go about creating art because it is good to explore the properties of various mediums in order to find which best suits your personal style," they said. "For instance, ink, and graphite can provide much more detail and can be handled easier than paint
.
However
paint provides much more
colour
possibilities."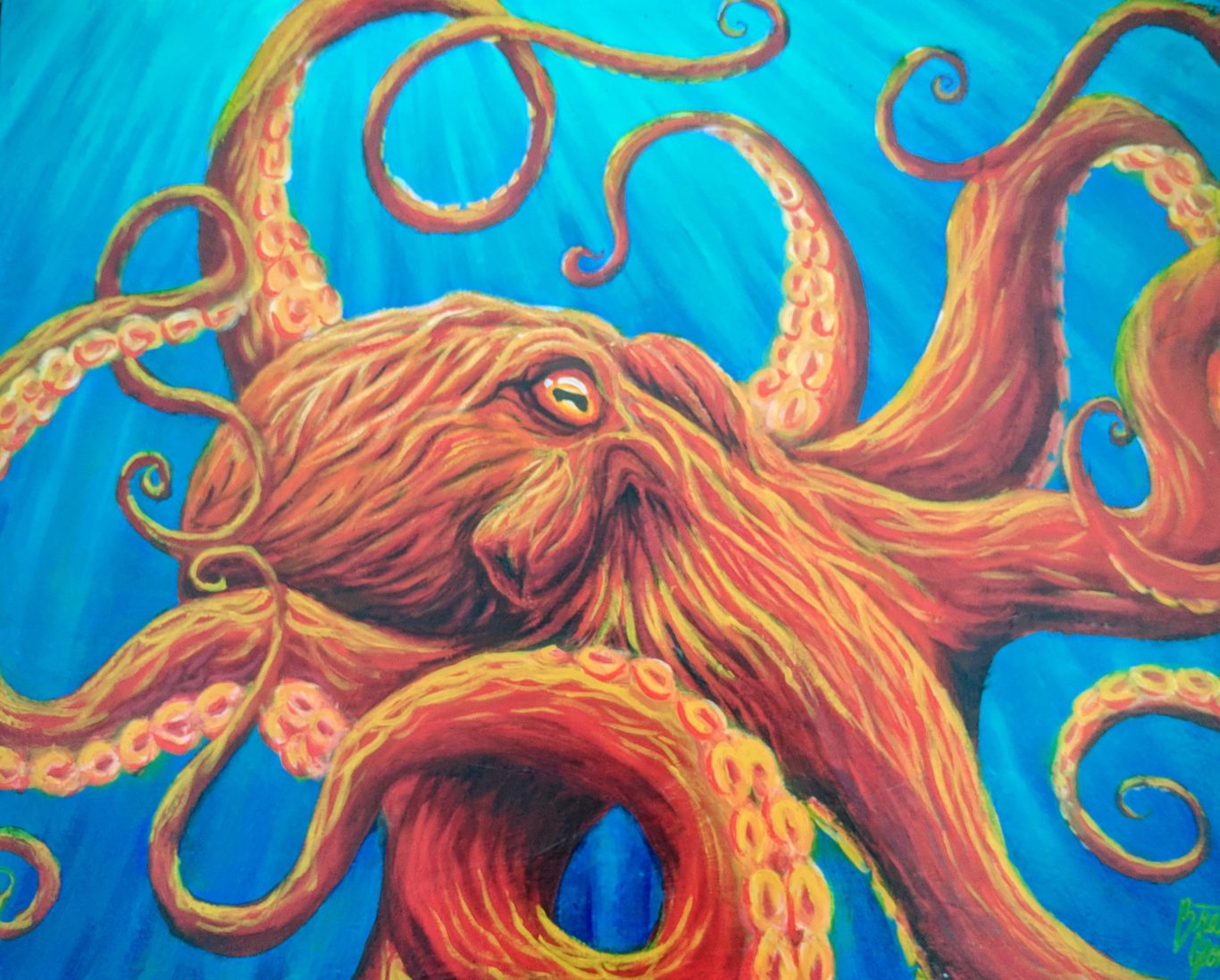 Brant also began taking lessons with a local artist to hone their skills and used Bob Ross as inspiration. "Often people are afraid of taking lessons because they think that they aren't skilled or talented enough to even be taught," they said. "I felt this way when I started painting as well. I often referred to a quote by the landscape painter, Bob Ross: 'talent is a pursued interest.' Bob believed that anyone could learn to paint, it was just a matter of picking up the brush for the first time." Brant has a lesson for anyone interested in a creative pursuit. "Just start making art. "It doesn't matter whether you're good or bad at the beginning, you will always be improving over time if you are determined and keep painting or practising your craft. "Whether or not someone is talented or not does not mean that not everyone can create something. I believe that everyone has the need to be creative in some way and they have the ability to create something."
TRENDING
TRENDING CHANNELS
Ranking:
Articles: 16
Reads: 18480