Theatre Review: Punts @ Theatre 503
Punts is a completely unique exploration of sexuality and who has the right to sex.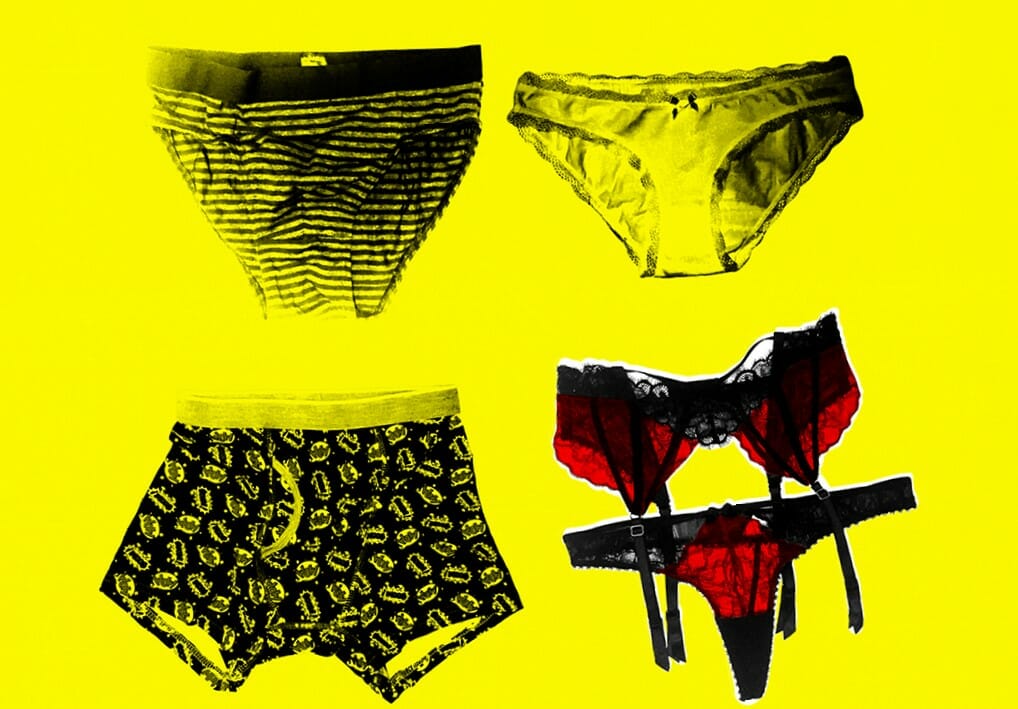 Punts is a small production with only four characters and two set pieces, and yet it manages to create this great sense of a satirical suburban life with all the branches that a single family with have outside their home.
The entire story about a middle-class family whose eldest son, Jack, has a severe learning disability, leaving him unable to interact socially or understand social situations. Fear of how their son will cope leads to his parents – specifically his mother – hiring a prostitute to have sex with him, since it's believed that he is likely to struggle to form a relationship naturally. Enter Julie, who turns the accepted social structure of the house on its head.
Jack and Julie's relationship focuses on his idea of sex as a human right, that anyone should be allowed to have that connection. Jack knows what he wants, but lacks the confidence to actually push for the freedom he desires. Julie wants to be a carer; is a sex worker to support her education and her son, who has an implied learning disability as well.
Article continues below...
More stories you may like...
Jack's mother, Antonia, is having trouble letting go of her child and the control she has on her home life whilst his father, Alistair, wants a life outside that of his children.
Not only is there a conversation about sex, but also sex workers and female empowerment and what it means to have a disability or be the parent of a child with a disability. These heavy topics are wrapped in humour, sometimes uncomfortable but purposely so, and it encourages you to think about your own perceptions of these characters.
The acting is incredible. Christopher Adams plays Jack's disability with skill and such care that you want things to work out for Jack with all of you. He steals the show from the very first scene. Florence Roberts, our Julie, spends quite a lot of time in her underwear, and the confidence to do such a thing in a such a small theatre is applaudable – not to mention she speaks with such honest rawness when Antonia pushes and insults her. Julie is a strong woman and Roberts plays her brilliantly.
Graham O'Mara and Clare Lawrence Moody play well against each other as concerned parents and lovers trying to find that spark again. Antonia is the antagonist of the story if there is one, and
Lawrence Moody
does well in playing this character that is passionate and stubborn and opinionated, although not always in the best ways. Graham plays Alistair with a strong air. He conveys his worries and his doubts and his anxiousness those such small movements. He seems to embody the character of Alistair incredibly well.
The only criticism to be found would be the suddenness of the ending. By the end of the 85-minute show, it feels like there should be more to the story. A missing scene would wrap up the loose ends, specifically in Julie's story. She's the one with a serious and outstanding conflict that leads to an important scene in the play, meaning it gets attention but is never resolved.
Punts is an interesting look into family structures, disabilities, sex workers and the act of sex itself. It's funny and thought-provoking, and the cast of four actors that take on these roles play each part with care and a quick wit.
For ticket information, visit the Theatre 503 website.
TRENDING
TRENDING CHANNELS
Ranking:
Articles: 29
Reads: 178306