Can artificial intelligence solve the mystery of who betrayed Anne Frank?
A team of investigators believe that artificial intelligence could help solve a case which has baffled historians.
Forensic investigators will use cold case techniques and AI to answer the question: Who betrayed Anne Frank?
The teenager, famous for the diaries documenting her time in hiding in the German-occupied Netherlands in the Second World War, was arrested in 1944 after more than two years in hiding at Prinsengracht 263 in Amsterdam.
"What led to the arrest remains unclear to this day. Betrayal seemed to be the only logical conclusion, but by whom and why?" asks the team.
The team includes former FBI agent Vince Pankoke who was previously honoured for tracking and investigating Colombian drug traffickers and who went undercover to infiltrate Wall Street criminals.
He will be working with Dutch big data company Xomnia, which will apply its new analysis techniques to his findings.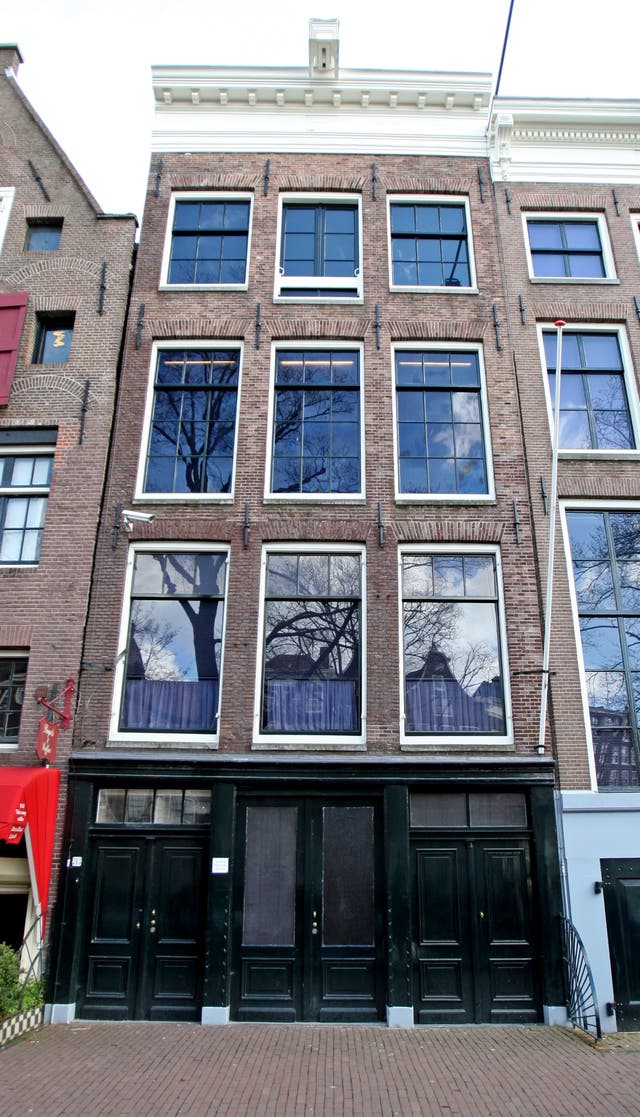 Marius Helf, chief data scientist with Xomnia, said: "Xomnia is building an information storage and retrieval system that allows the researchers to record any information they find in the historical archives.
"Our software allows them to search the data and visualise it (in) new ways. This has already led to a few new traces. In the future, we plan to make the systems more intelligent, in the sense that it will be able to automatically connect persons, events and places.
Article continues below...
More stories you may like...
"We hope that this way we can find important and new clues to understand what actually happened in the weeks preceding the arrest of the Anne Frank family (on) August 4 1944, and eventually be able to identify the traitor with high confidence."
After Anne and her family were arrested they were deported first to the Westerbork transit camp and then Auschwitz. Anne and her sister Margot died in Bergen-Belsen from exhaustion and disease. Of the eight arrested, only Anne's father, Otto Frank, survived the camps.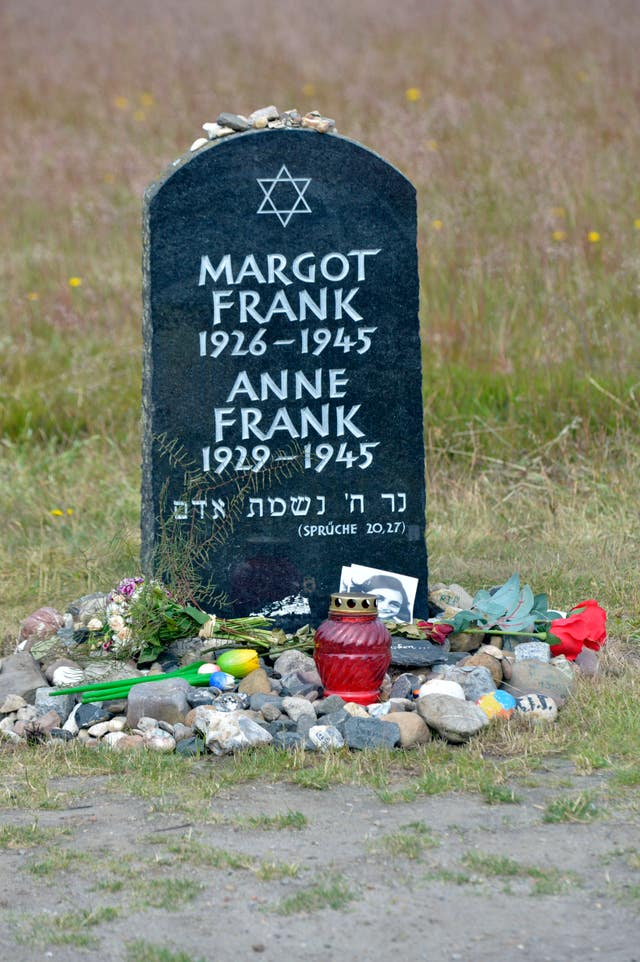 At the end of the war, he called for an investigation into the betrayal and pointed the finger at a warehouse worker called Wilhelm van Maaren. A first police investigation found no evidence against him, a second cleared him.
Since then there have been some 30 suspects named by historians, journalists and researchers.
To support the new investigation, the Anne Frank Cold Case team is asking for financial support on its dedicated website.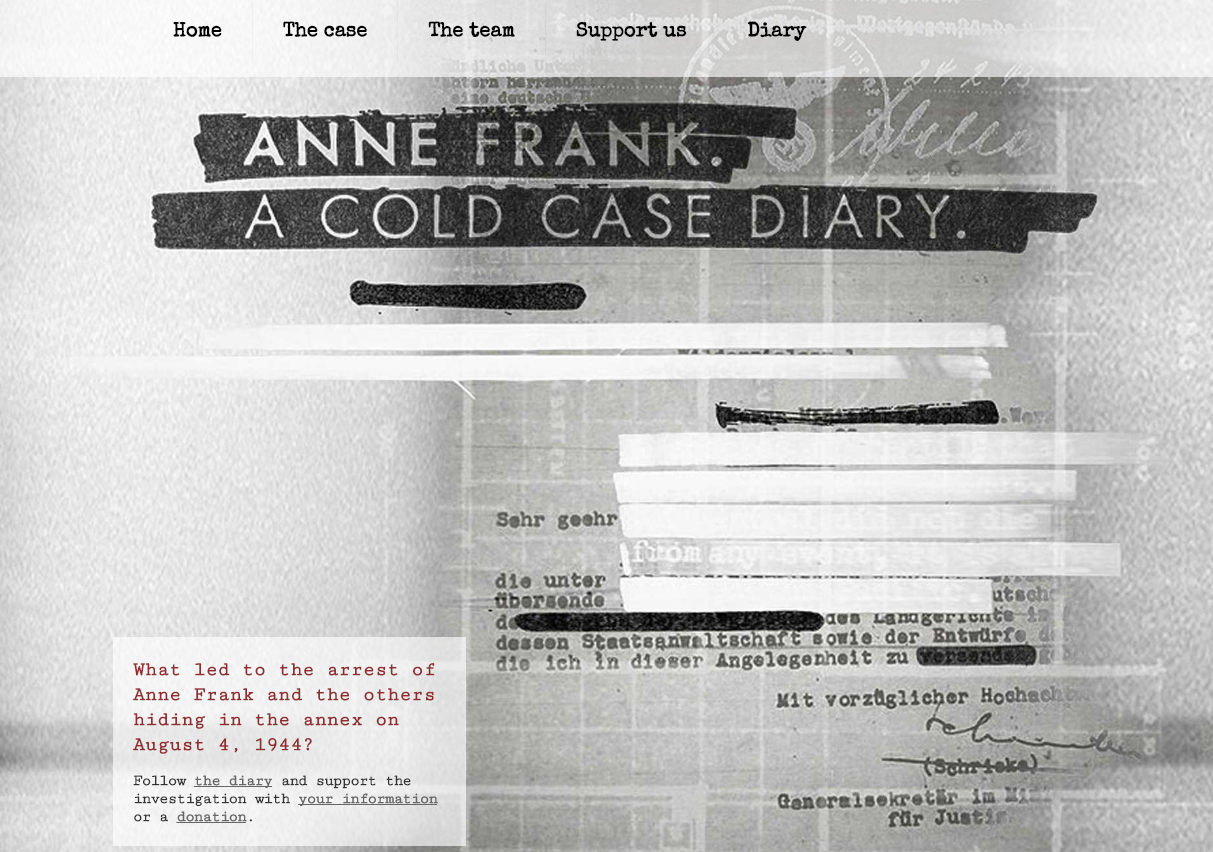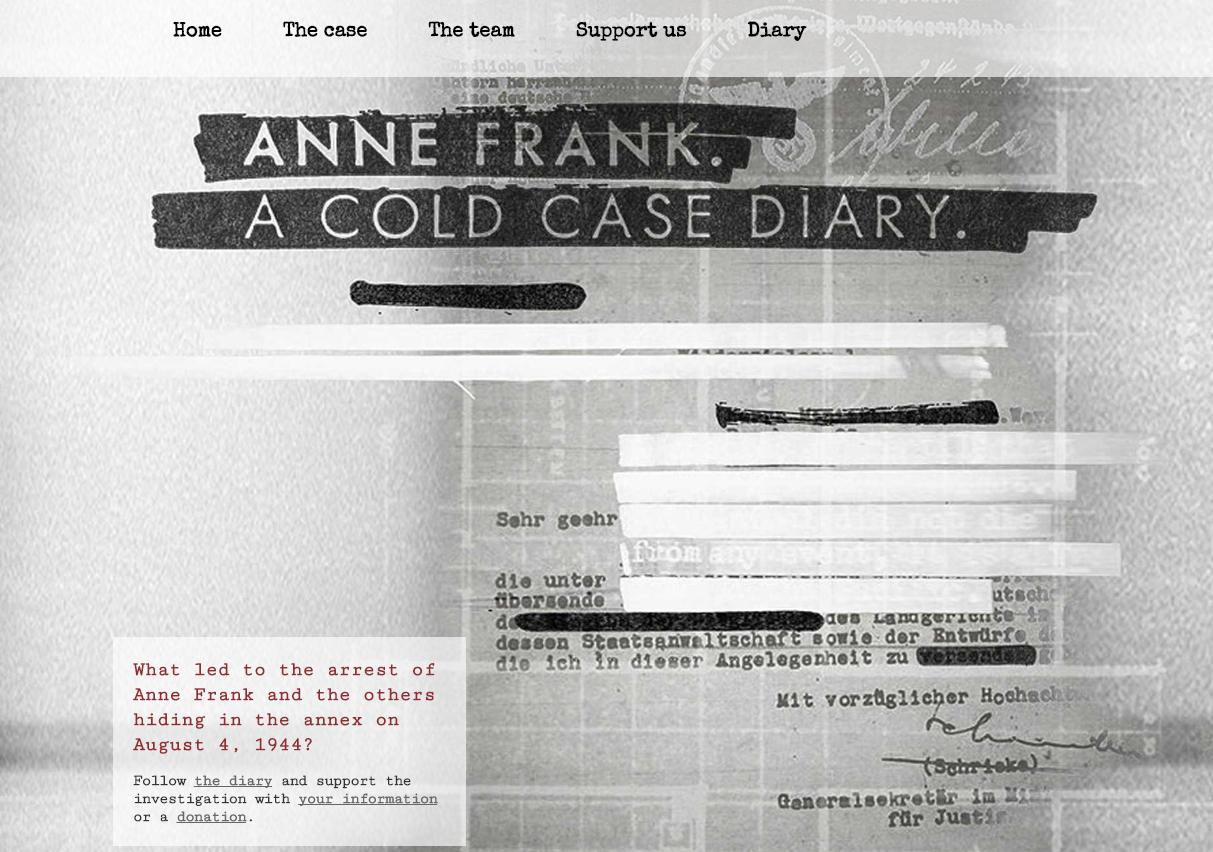 It states: "To remain independent and impartial, we rely on funding from a wide variety of sources. Your help enables us to continue our search for the truth. Please support our investigation with a donation."
Anyone who donates more than 25 euros (about £22.40) can opt to be listed on a supporter website while a donor of 100 euros (about £90) or more gains free admission to an exhibition scheduled for August 2019.
That dates marks the 75th anniversary of Anne Frank's arrest.
Among the archives being searched are the Dutch National Archives; the Institute for War, Holocaust and Genocide Studies (NIOD); the Amsterdam City Archives; and the Anne Frank House. In addition, documentation from the US National Archives and the US Holocaust Memorial Museum will be analysed.
Former FBI man Pankoke wrote in his investigation blog: "I have already found unique materials that were never linked to Anne Frank before."
TRENDING
TRENDING CHANNELS
Ranking:
Articles: 16
Reads: 18644