This student is so extra he legitimately made a CV for dating
Many of us are painfully aware that trying to get a date can be as stressful, time-consuming, nerve-wracking and generally depressing as trying to get a job.
Among that group is US student Joe Adams, who decided to crank his search for a romantic partner up a notch by preparing a *dating resume*.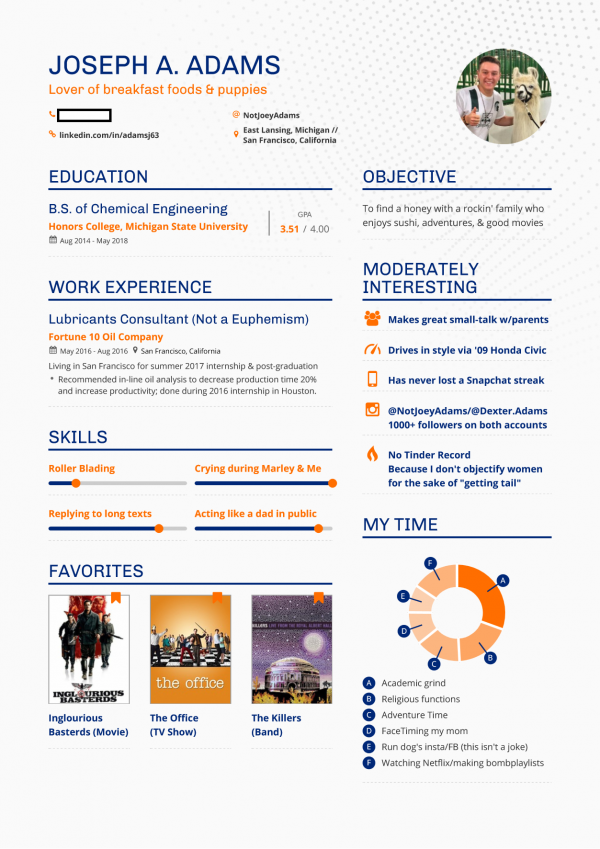 That's right, he typed up a well-formulated, clear and concise PDF listing his education at Michigan State University, his work experience as a lubricants consultant at an oil company (which he thankfully clarifies is "not a euphemism") and his clear objective: "To find a honey with a rockin' family who enjoys sushi, adventures, and good movies."
He goes on to list his skills – he excels at "Crying during Marley & Me" – and how he tends to divide his time, from watching Netflix to FaceTiming his mum.
It turns out Adams was rejected at the start of term by someone who asked him if he had a dating resume, for real. He unsurprisingly said no.
It was this experience that inspired the creation of this document, which remained a joke between himself and his pals for a while.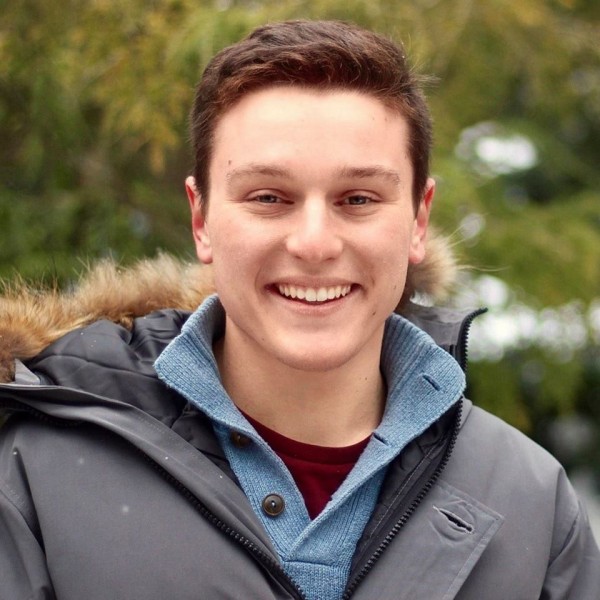 Until one day, a fellow student posted in a Facebook group from their university looking for a date for her friend. Adams's time had finally arrived.
He posted the resume which immediately got a lot of people's attention and it made its way over to Twitter, where people are suitably impressed.
While he may not have bagged a date with that student, he's certainly not been short of offers since. Adams told us: "A lot of people have contacted me. Honestly, it's been pretty overwhelming so far. From formals to wedding dates and everything in between, I've been flooded with invitations."
All in all, we'd say that's a successful resume then.
TRENDING
TRENDING CHANNELS
Ranking:
Articles: 15
Reads: 15833