Your job will seem like a breeze after you read this seriously extra Craigslist advert
An advert for a job as a personal assistant in San Francisco is getting attention for all the wrong reasons.
When a couple in their 40s found their work in biotech becoming crazier than ever, they posted a Craigslist ad for a personal assistant who "must love dogs" to help them not only look after their pet, but also clean their house and run errands. Fair enough, you might say.
But they also decided to list huge paragraphs of requirements the successful applicant must meet – and we're talking some very random and specific requests.
Here are some of the personality traits they picky couple are looking for in their new assistant:
"You aren't dramatic or tightly wound, however, you're also not lazy or sloth-like (nothing against sloths)."
"You always know where your keys are or where your wallet is because you make it a point to place them in the same place."

"You feel compelled to straighten items if they're crooked."
"Your friends think that you're the one in your group who has their act together the most in terms of being responsible, responsive, and risk-averse."
"You smile and/or laugh when you tell a joke or say something humorous (dry senses of humor need not apply)!"
"You take pride in how you look — whatever that 'look' or style may be for you. At the same time, you also want to be practical and functional (e.g., you're 'bohemian chic' but avoid the giant wedges that will prevent you from hustling around town, you're 'cool hipster' but don't wear the super tight jeans that won't leave you room in your pockets to hold my dog's potty bags, you're totally 'minimalistic modern' but avoid the white on white look so you're not afraid to get dirty when cooking, etc.)"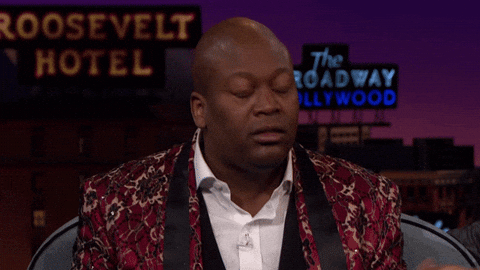 They've also listed some "bonus points" they're looking for … and, boy, are they being extra about that too. They want someone who:
Enjoys giving manicures/pedicures.
Article continues below...
More stories you may like...
Lift weights and/or tone as exercise.
Watches GoT and/or Silicon Valley.
Is a former or current aquarium owner (know how to set up a tank and create an ecosystem).
Can make one-of-a-kind wood furniture pieces.
Has experience with long hair in general (has long hair and know how to brush tangled hair without causing pain).
Many people on Twitter are questioning if the advert is even real.
But if the job is indeed legitimate, and for some unknown reason it sounds right up your street, you should know you are also expected to be on call 24/7 for emergencies/urgent/important matters while also working 40 hours a week. And when it comes to applying, the first step is to submit an email with the subject line: "[INSERT YOUR FULL NAME] + [INSERT YOUR WORST QUALITY]."
The couple explains why they request this email in the advert, saying: "We're confirming that you read the job description thoroughly, as well as breaking the ice by seeing if you're aware of how you're not perfect … No one is, so feel free to be candid.
"If you don't follow that formula for the subject line, your email won't be opened."
Well, good luck if you do go for the job – think you might need it.
TRENDING
TRENDING CHANNELS
Ranking:
Articles: 52
Reads: 101802