This woman's story about a date will an elderly man doesn't end the way you'd expect
A woman ended up on a date with a much, much older man and the tale of their meeting is quite something.
Luckily for the internet, Priya Alika Elias decided to share her memorable experience from 2014 in a recent Twitter thread, prompted to do so after hearing someone say old men are polite when it comes to flirting.
Elias, a 28-year-old writer from India who was living in Boston at the time, came across an OKCupid profile that caught her eye.
She said there were some blanks in his profile – a decent photograph and, crucially, his age – but his well documented travels kept her interested.
She said: "He had been in Asia and all over really. He was an excellent writer, very experienced seeming.
"Just not a typical guy's profile at all WHICH MAKES SENSE now lol.
"But he seemed very reflective and thoughtful."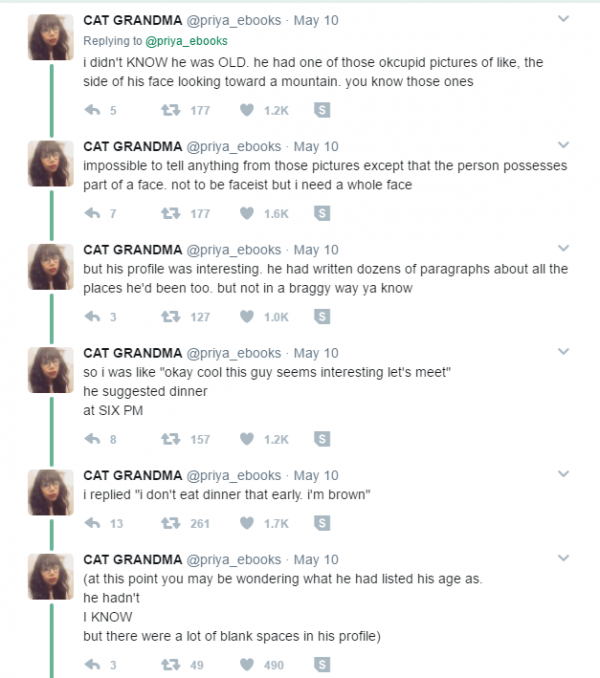 After initially suggesting the pair meet at the crazy early time of 6pm for dinner (something that makes a lot of sense now), they agreed to instead meet for coffee.
She turned up to what she thought was an empty cafe, only to realise that her suitor was there all along – just wrapped up in multiple layers of winter clothes.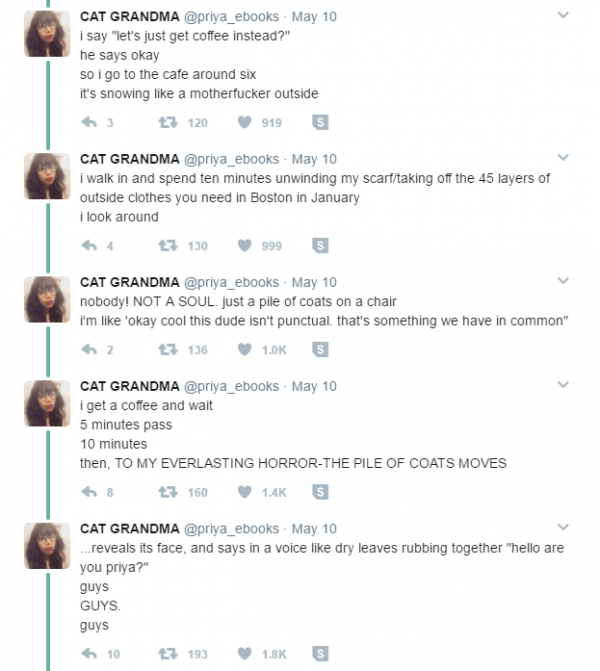 "He was wearing coats too big for him and kind of sitting slumped in a tall chair. But he was also just tiny. Like an elderly teeny tiny man so he was easy to miss," she said.
This is when she realised – he is old. She still doesn't know his exact age but she knew "he would not see 75 again."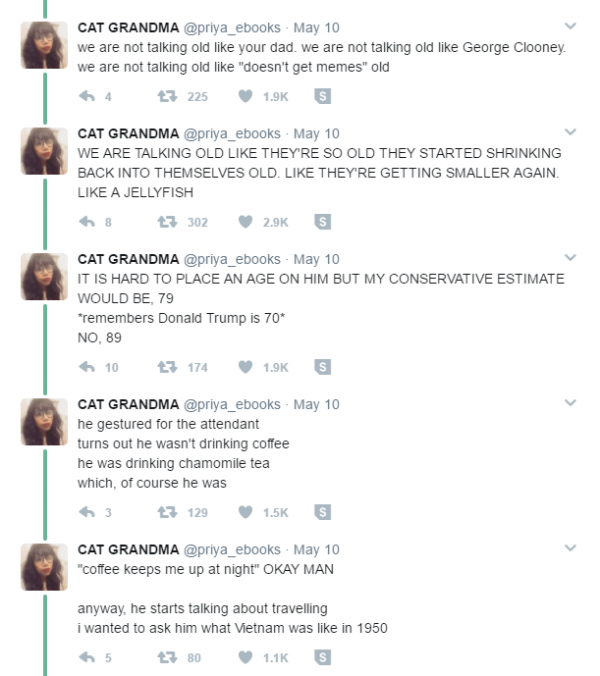 Despite the surprise, she decided to make the best of it and embark in some pleasant conversation like she would with an elderly relative.
She said: "He was v familiar with like, mythology, and different cultural traditions which fascinated me so we talked about that.
"But there was zero flirting or any talk about dating or sex other than that perfunctory mention."
It might have just been one mention – but it changed EVERYTHING.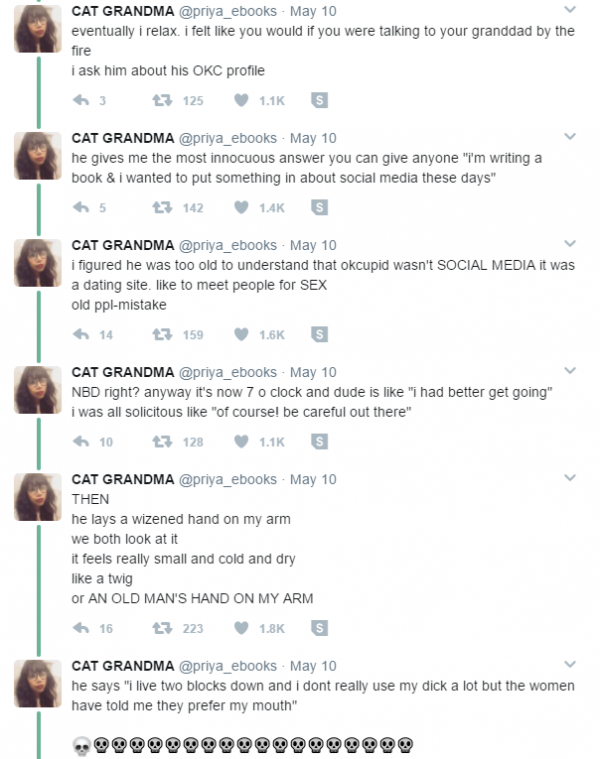 Article continues below...
More stories you may like...
Elias said his proposition caught her completely off guard: "I couldn't believe it. If I hadn't felt his hand on my arm I would have thought I misheard or was dreaming."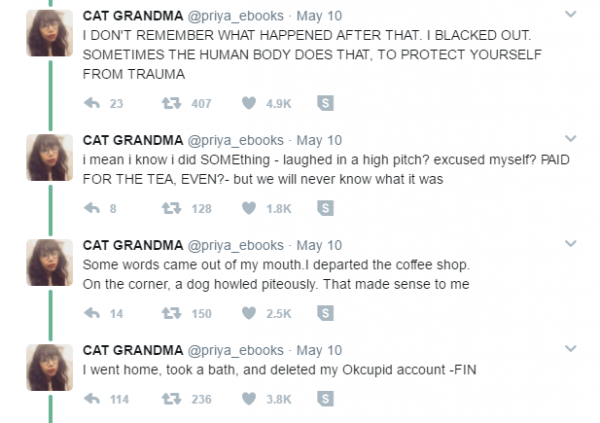 "Like you know that normal end-of-the-date tension when there's chemistry and you don't know who will go in for the kiss etc.
"Well with him it was like saying goodbye to a relative 'hope you get home okay it's snowing hard out there,'" she added.
The reaction to Elias' story has been massive but mixed.
"So many people being like 'you're being ageist' which is quite funny to me. Lots more people who didn't believe it, which is strange to me.
"Like, yes this def happens to women and I would have made a better story out of it if I was lying."
But many have found it plain hilarious.
And if you were wondering, Elias did redownload OKCupid. Eventually.
TRENDING
TRENDING CHANNELS
Ranking:
Articles: 52
Reads: 101802