UK's first vegan and vegetarian cannabis restaurant set for launch
The founders of what is being dubbed Britain's first vegan and vegetarian cannabis restaurant dreamed up the idea in a bid to "redress outdated stereotypes" about the plant.
Sam Evolution wants his new venture Canna Kitchen to "educate society" and said it will open the eyes of customers so they experience the plant in new forms and no longer view it as simply a recreational drug. The venue in Brighton has hosted its first guests in a series of private launch events and opens to the public on Saturday.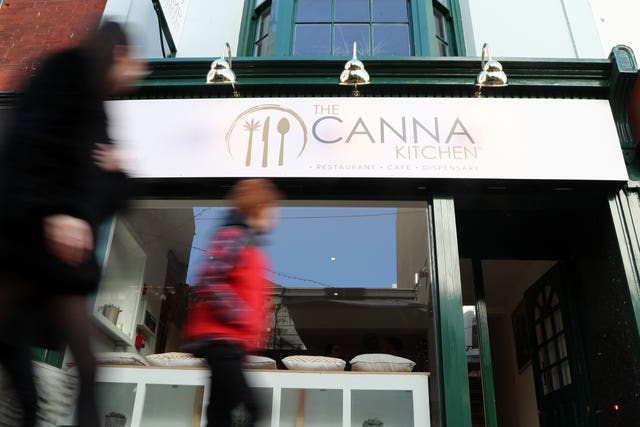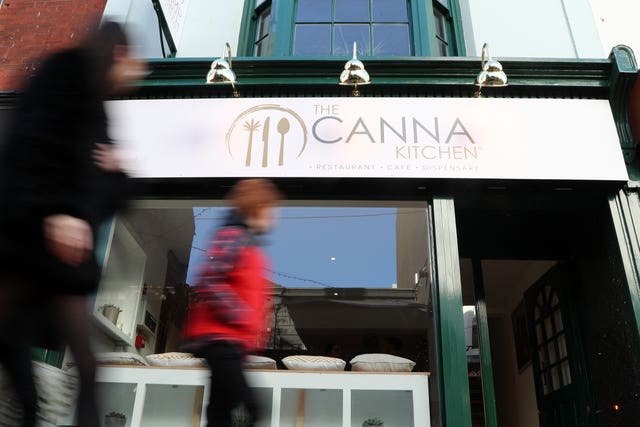 The menu features food and drinks infused with legal and non-psychoactive organic cannabinoid products containing the compounds CBD, CBG
and
CBN. The restaurant describes cannabis as a "versatile and powerful herb, packed full of
flavour
and fragrance, with a whole range of natural therapeutic benefits". The team
were
inspired by research claiming the plant can boost appetite, tackle pain, help with digestive problems and reproduction issues and combat stress or memory loss. In an interview with the Press Association
,
Mr. Evolution said: "Our mission is to spark a larger conversation around cannabis, to assist in educating and re-informing society's perceptions of the plant. "The Canna Kitchen aims to achieve this by offering people an opportunity to experience the plant in a form that may be new to them." He is confident his restaurant is the first of its kind, adding: "I researched heavily into any other legal restaurant establishments in the UK, and aside from a pop up in 2015, I could find no other projects of this nature."
Other venues experimenting in this area include a coffee shop in Swansea which opened earlier this year, reportedly offering customers the chance to add shots of cannabis oil to drinks.
Article continues below...
More stories you may like...
Purezza – which brands itself the first vegan pizzeria in the UK with restaurants in Brighton and London – offers a hemp flour pizza base. Canna Kitchen will focus on healthy food made from organic local produce. Some of the infusions will be tasteless but pastes and oils using the whole plant will have an "earthy yet fragrant
flavour
"
, Mr. Evolution said. Head chef Charlotte Kjaer is experimenting with dishes including
Zaa'tar
roasted cauliflower, hemp heart tabbouleh, smoked aubergine, sesame Cavolo Nero and buckwheat and beetroot pancakes served with refreshments like non-alcoholic hash beer. She said: "I enjoy to cook with the seasons and in harmony with nature, a diet rich in seasonal plant-based food is not only nutritious for the body, but also beneficial for the pl
ane
t.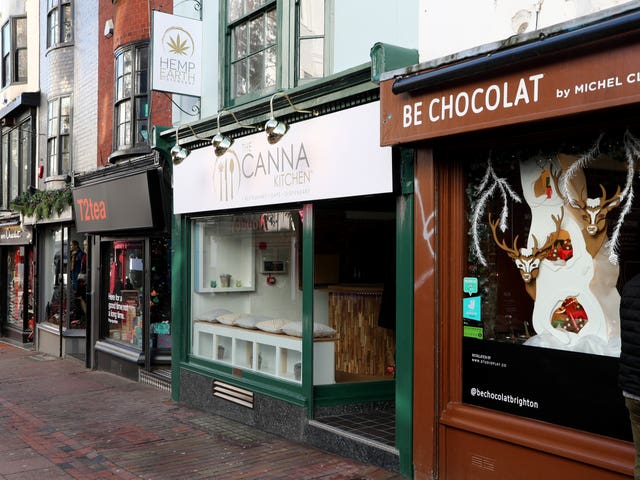 "I aim to c
reate
honest, balanced and vibrant food. "CBD has become something of a buzzword in recent months, but CBD isn't the only property that makes cannabis a wonder plant. "Cannabis produces a variety of
compounds ,
many of which have not been detected in any other plant." So far support for the project has been overwhelming with many people "keen to see the plant receive the acknowledgement it truly deser
ve
s", Mr. Evolution said. But there had also been criticism from people who "seem to struggle with separating outdated definitions of the plant", although this was a minority, he said. Mr. Evolution encouraged people to research and draw their own conclusions, adding: "There is a wealth of information available for people who wish to learn more about this plant, not only regarding its health and nutritional value, but also its diverse and revolutionary applications for industry. "There is a long and rich history surrounding this plant. One which fascinates me, and I am thrilled to play a part in bringing it back into the mainstream."
TRENDING
TRENDING CHANNELS
Ranking:
Articles: 60
Reads: 175283