How to care for your skin according to your skin type
Ever wondered why those products your friends use don't work for your skin? Well, it may be because we all have unique skin types that need to be looked after accordingly!
Caring for your face is so important so let's learn all about washing it right!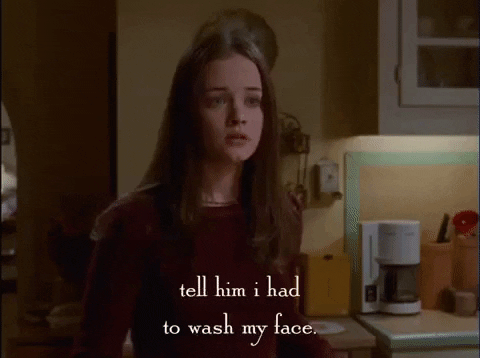 Find out your skin type
Dry, oily, combo, sensitive - the types are endless! If you can't find your skin type, we recommend trying this quiz from
Teen Vogue
to determine it! Now we've established that, let's get into the products!
Acne Prone Skin
If you suffer from acne, then I recommend washing your face with a cleanser like this Mario Badescu one, £14 that has acne fighting components such as salicylic acid to help calm your skin.
Sensitive Skin
If your skin is more on the sensitive side, I would recommend formulas with 'kind to skin' properties like
Simple's Moisturising facial wash, £3.99
- I use this at home and my face feels refreshed and moisturised every time.
Dry Skin
Dry skin requires moisture so I recommend
this No. 7 cleansing lotion £9.50 from Boots
. This lotion will hydrate and refresh your dry skin leaving you feeling radiant!
Oily Skin
For oily skin types, why not try a shine control facial wash like this
Clean and Clear scrub, £4.25.
This one will also make your skin feel energised so be ready for that!
Combination Skin
Combination skin requires a bit of both, so why not try
this cleansing gel from Olay, £2.79
? It has aloe vera extracts and purifies the skin without drying it out!
Which of these will you try?
TRENDING
TRENDING CHANNELS
Ranking:
Articles: 25
Reads: 23958