Fashion edit: seeing red
It seems that Fall and warm colours go hand in hand. Last year it was mustard yellows which added a perfect pop of warmth into an otherwise dark colour palette, but this year the fashion industry has made an even bolder colour choice.
It's time to say goodbye to the bright, crisp colours of Spring and Summer and begin stocking up on the new colour of the season. Red.
The colour of power, strength and energy, red is the perfect colour for power dressing and can take an outfit from a 6 to a 10 with a pop of this daring shade.
As I prepare for my annual unnecessary - but also totally necessary - autumn haul, here are some of my favourite red pieces from across the high street!
New Look Tassell Earrings, £7.99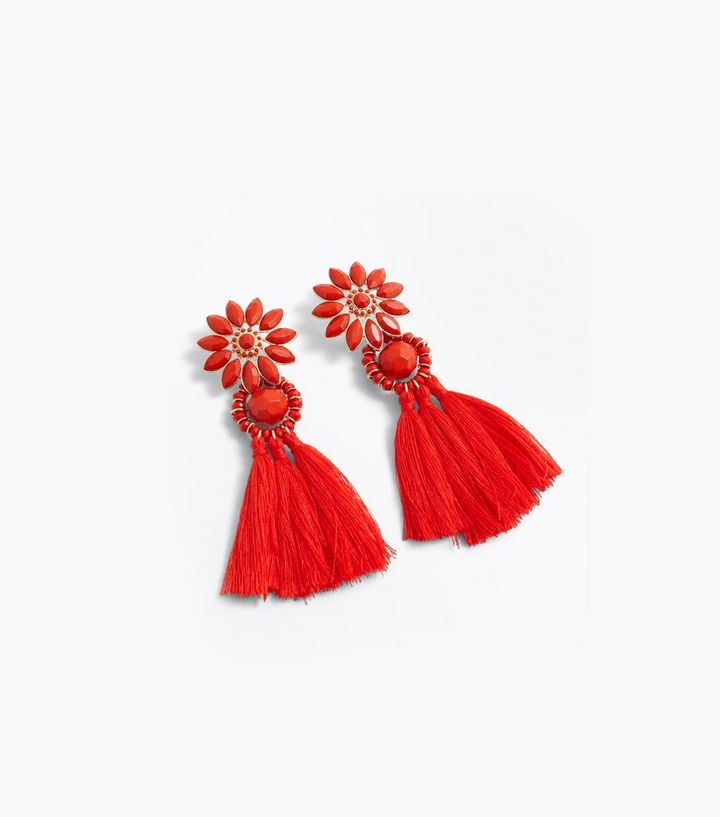 If you're not ready to plunge into the red this season, why not opt for a getting a little hot around the collar? These earrings look amazing with a simple outfit, and they're a great conversation piece too!
New Look Burgundy Scallop Trim Bardot Neck Top, £14.99
Channel your inner Sandy from Grease and expose those shoulders to the last of the summer sunshine. This timeless crop fuses Bardot's signature shoulder creep with a more modern (though just as infectious) scallop trim.
The beauty of such a piece lies in its simplicity. This is not something that requires accessorising in a way that your little black dress might. Pair with dark primaries and take advantage of its expansive versatility. With your evening lecture at 5pm and dinner at 7pm, staples like this will truly keep to the pace.
Debenhams Carvella Red Alice High Heel Court Shoes,
£139.00
So apparently people tend to confuse the faces of Glenn Close and Meryl Streep. Personally, I don't see it, but I'll let you be the judge of that.
However, if it was possible to objectify this confusion into a single piece of footwear, this shoe would be just that.
Article continues below...
More stories you may like...
As your black heels encompass the darkness of Cruella de Vil, allow the red to channel your inner Miranda Priestley from Devil Wears Prada and work that pavement like a catwalk.
Zara Two-Button Masculine Coat,
£99.99
This coat has been on my radar for a while now. Whether you're in a thick knitted sweater or a tight black dress, this piece means business. There is no outfit that is not improved by an overcoat. Period.
Regardless, coats are always hugely underestimated in their potential to decorate any outfit in a layer of class and elegance. At least now we are edging into the colder months, coats will be back on display.
Invest early – It's worth it.
Miss Selfridge Red Tie Crop Trousers, £25
Tailored trousers have always been a staple in my wardrobe and these cropped culottes would make the perfect addition to any collection. Synched in at the waist, the belt maintains and restores shape to a piece that can often drown out your figure. The trousers meet halfway between experimentation and tight tailored fitting and allow you to redesign your curves while preserving a feminine touch.
UO Urban Renewal Surplus Red Anorak, £50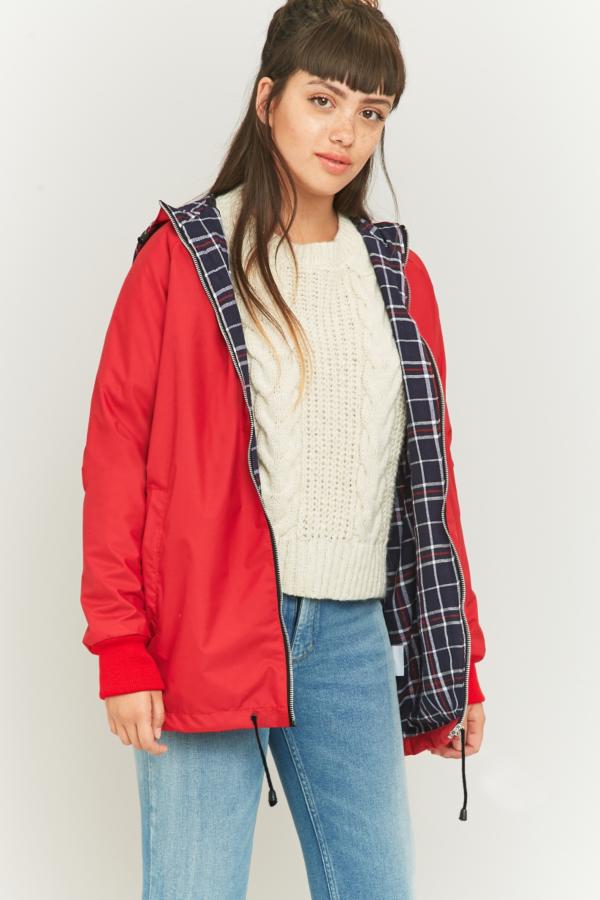 Anoraks are great for those days when the weather just can't make up its mind. Even though it's not parka weather just yet, September can bring quite chill. A thin extra layer is a must for the fall, but finding one that is versatile enough to pair with lots of outfits can be pretty difficult. This anorak is your go-to for casual cute.
Forever 21 Contrast Crossbody Mini Bag, £20
Now you don't need your sun cream, water bottle and sunglasses on you 24/7, your big beach bags and rucksacks can go back into hibernation for the winter. Cue the return of the mini bags. Yes, they might only fit your phone and a bit of cash, but what else do you really need? Let's be honest, you're not purchasing it because it's practical.
Tell us your fall favourites in the comments below!
TRENDING
TRENDING CHANNELS
Ranking:
Articles: 60
Reads: 175313