10 problems we've all faced in the changing rooms
Changing rooms. The space where you can try out that £40 blouse you know you're never going to actually buy, and where you can construct the ultimate fantasy wardrobe without any of the financial commitment.
Anyone that's used them frequently will realise, however, that it isn't quite this glamorous chamber of women complimenting one another, with the attendent knowing 'exactly' what to wear with those shoes you've just picked out.
Changing rooms can be a nightmare, and if you haven't experienced at least half of these problems, then you're clearly not shopping enough.
1 - Haggling with the attendant over the five items or less rule.
"It's a two-piece, it counts as one!"
via GIPHY
2 - Being too awkward to leave without at least one item.
You know full well the clothes won't make it to the till, but can't find it in you to have held up the queue for 30 minutes to then leave empty handed. You've already rehearsed what you're going to say, but you'll still mess it up.


3 - Knowing someone's kid is probably going to walk in.
You're bent over in your pants while pulling up your socks, and between your thighs you spot a small head pop around the curtain. No one wants to be the crazed naked lady dragged out for squawking at a toddler.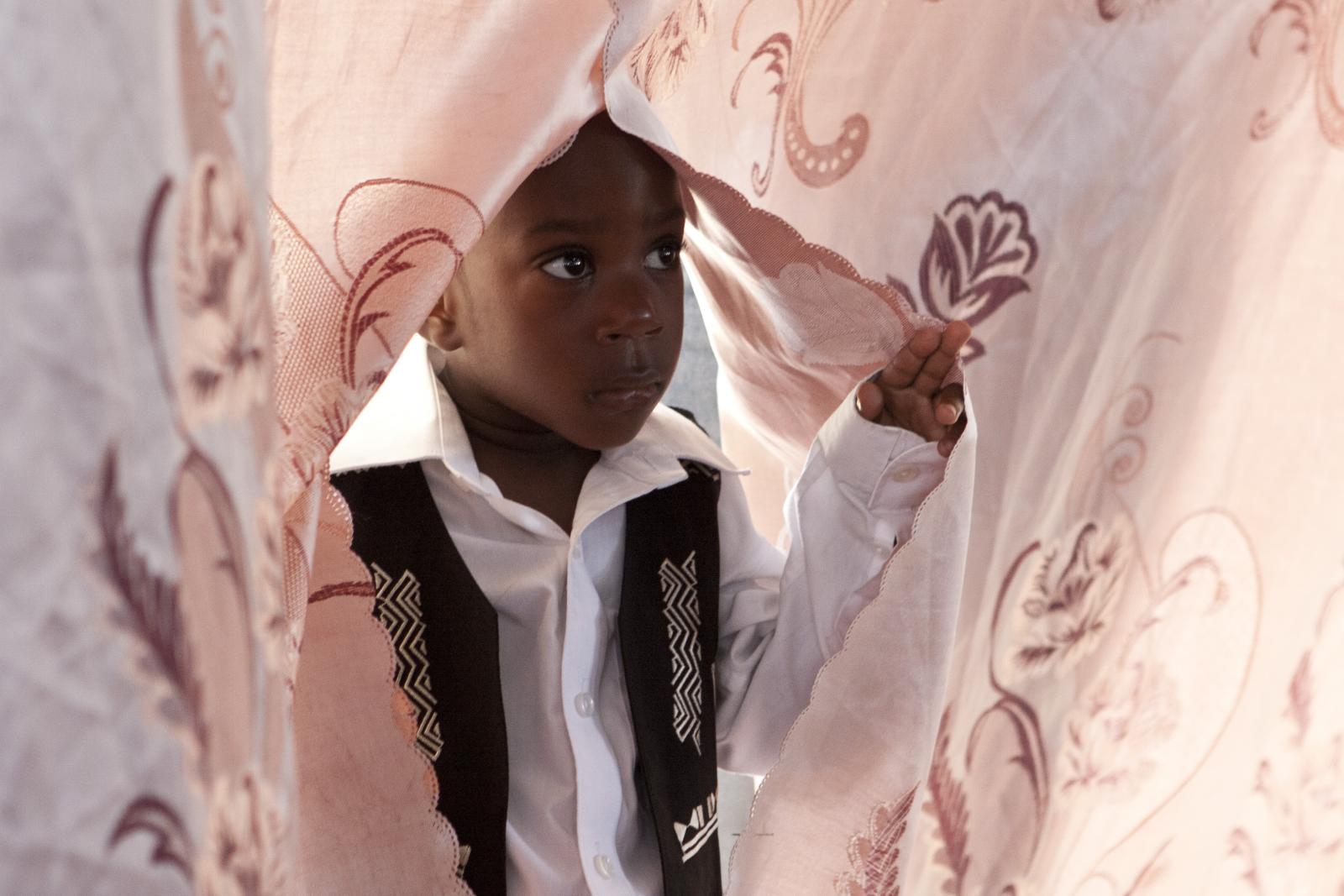 4 - Forgetting to put your phone on silent before snapping a selfie.
We all do it, but you can't help but cringe when you're caught out.
via GIPHY
5 - Shopping alone and getting yourself completely stuck.
You'd nearly dislocated your shoulder trying to get it on and after 20 minutes of panic, you've accepted that this will be the outfit you die in. Admitting defeat, you poke your head out of the curtain. With your body glazed in sweat and your hair a static mess, the attendant doesn't even try to hide her wincing.
6 - Damaging clothes and strategically hanging them up to avoid detection.
The collar is now lined with foundation and those distressed denim jeans have a few more holes than they did 20 minutes ago. You then have the cheek to complain and demand a discount, expressing your disgust over having to buy damaged goods.
Article continues below...
More stories you may like...
via GIPHY
7 - Knowing your friends are tired of waiting but not giving a shit.
It's been nearly an hour, but their angry text messages are only a problem if you read it. I mean, what else do you really need aeroplane mode for?
via GIPHY
8 - Knowing everyone can see your shadow under the curtain but going full vogue anyway.
The weirder the silhouette, the better.
via GIPHY
9 - Seeing the crumpled hygiene sticker in your bikini bottoms...
And then squirming over the thought of what it's been through.
via GIPHY
10 - Accepting that you'll never see your basket of pants again.
Every changing room has that storage wall of baskets full of things you 'aren't allowed' to try on. No matter how fast you are, by the time you leave, your basket has gone to God knows where. No exceptions.


via GIPHY
TRENDING
TRENDING CHANNELS
Ranking:
Articles: 138
Reads: 208328